Here and in a series of digital diaries, 

HAMILTON CITY Magazine lifts the curtain on bringing the world premiere of Pollyanna The Musical to the stage at Theatre Aquarius. We are getting unprecedented access

 to the creative team, cast and production crew to show audiences what it really takes to pull off the magic of theatre. 

Pollyanna The Musical coming to Theatre Aquarius in December takes a new look at the classic tale of the orphaned girl who changes hearts with her sunny outlook on life.
But don't expect a modernized version. It remains firmly set in 1910 in a fictional town in Vermont, just like the original book released in 1913. There is still the cold and stern Aunt Polly who only takes in her 11-year-old niece out of a sense of obligation.
There are still troubled townsfolk who are transported to a new attitude through Pollyanna's Glad Game that consists of finding something to be glad about in every situation, no matter how bleak it may seem.
So, in these trying times, let's be glad about Pollyanna The Musical, the holiday show at Theatre Aquarius, which is a longstanding family tradition for many Hamiltonians. Those bringing youngsters to this show may well have grown up coming to the December shows with their parents or grandparents over the past 50 years.
That means a lot to the musical's writer and lyricist Steven Gallagher, who lives in Hamilton, and performed in The Sound of Music, the Theatre Aquarius holiday show in 2013.
"I think this is the time for Pollyanna. Its message is about home and love and family and that's what people want at the holidays. The book and the movie have brought a lot of joy. It was such an innocent time. I think we are looking for that now."
Pollyanna is as relevant today as it was a century ago, he says.
"The people in the town have become hardened and don't let others in. They don't trust people that are different from them. Pollyanna changes them and I think we need to hear that message today. If we don't let each other in, we are never going to make it."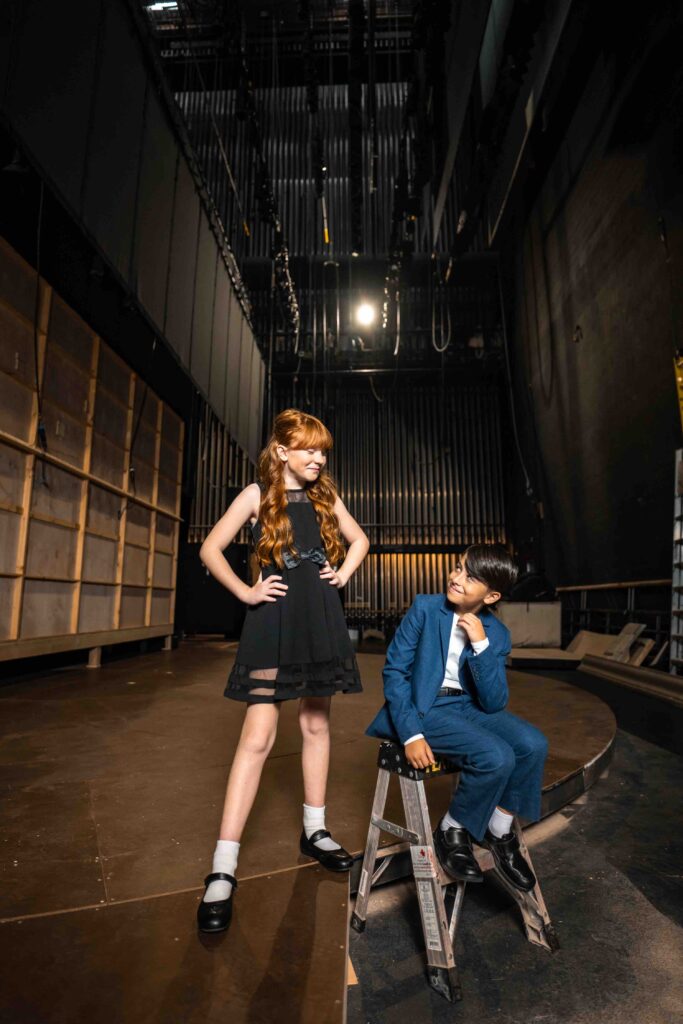 Click here to go backstage to follow the real-life progress of Pollyanna The Musical in a series of digital diaries!
How it all began
The acclaimed Hamilton took seven years to reach the stage. Maggie, which debuted at Theatre Aquarius this year, took eight years. Come From Away, Canada's runaway hit, was in development for a relatively short five years. Fiddler on the Roof was 15 years in the making.  
Pollyanna The Musical has taken nine years but the dark theatres of the pandemic certainly slowed things down.
The origin story is that a decade ago Gallagher was presenting at NoteWorthy, a musical theatre writing laboratory in Toronto.
Linda Barnett, a composer and co-founder of award-winning production house Yonge Street Theatricals, approached him afterwards. The two had never met but Barnett told him she had always wanted to write a musical based on Pollyanna and asked if he wanted to join her.
"When she said she wanted to do a musical based on a 100-year-old book, I knew we would get along right away," he says.
The two talked about modernizing the story and setting it in Toronto. But after reading the book, they decided to leave it in 1913 Vermont.
That's a tricky thing to do well, says veteran director Robert McQueen.
"We have put a lot of thought into how this will have resonance with a contemporary audience. We wanted to ensure that we were not making this a museum piece but connecting this to what we are experiencing today."
The script could be saccharin but it's not, says veteran actor Linda Kash, who will play crusty invalid Mrs. Snow. Gallagher and Barnett cut across the sentimentality and ensure the audience is rooting for Pollyanna.
"This little kid charms a town. It's sort of like Music Man meets Anne of Green Gables. It's very easy to go cornball with this and Linda's music does not allow for that. The songs are not extraneous. I think they are character driven. And they have a point of view. It could easily be fluffy and it's not, I love that. It's beautiful."
There are two film versions and other plays and adaptations but Gallagher and Barnett worked directly from the original novel. There are plenty of parallels between the book's setting 110 years ago and today, says Gallagher.
"Pollyanna is the new person in town and people are scared of her. They don't understand her or why she's there. But the town learns to listen and accept her."
Barnett and Gallagher have retreated to Barnett's Muskoka cottage every summer for an intense work session around a piano. The first summer they wrote five songs in four days.
They have written no fewer than six opening numbers. It's the hardest thing to do, says Gallagher. The opening number has to hook the audience and set the stage for the entire story.
The musical features 16 songs that, with reprises, become 21 numbers in the show. Many are group numbers, just like an old-fashioned musical, says Gallagher.
"Linda's melodies are very hummable. People will leave with the songs in their heads."
McQueen has been on board since a first draft was workshopped in 2015.
"We wanted to work with a director who has experience in musicals and also in working with kids. Robert just fit the bill," says Gallagher, who has known McQueen since the two worked on Forever Plaid in Vancouver 30 years ago.
McQueen has worked as a dramaturg on the musical, too. That role is about dissecting the story, fixing what isn't working and strengthening what is.
"The dramaturg is all about bringing the lens of: What are you trying to say here?" explains Gallagher. "The dramaturg helps you find the show you are trying to write and guides you to the best version of your work."
The first workshop led to new songs and dialogue, scrapped songs, paring down characters and beefing up others.
"By the end of the week, we had a new show," says Barnett. "The whole process is about getting other eyes on the work and making it better."
Pollyanna has been workshopped four or five times since. The last was on the eve of the pandemic in 2020. Actors worked the scenes and songs, asked questions and made suggestions.
Presenting a musical has meant cutting major characters from the book to streamline the story. In Pollyanna The Musical, the spotlight remains on the love story between a young girl and her distant, unmarried aunt.
"In the book, it takes a man to change the women, but we felt it should be just the child," says Gallagher.
"From there, the path was clear," says Barnett. "This is a show about finding your home. I think that's something that resonates today. This love story is so powerful, along with the positivity of it all. It's hard to put into words the hope we have for Pollyanna."
The team behind Pollyanna was invited to a theatre festival in 2016 in London, England and presented a 45-minute version of the show. It's also been shortlisted for the Playwright Guild of Canada's best new production in 2016 and for the Stage West Best New Musical Award.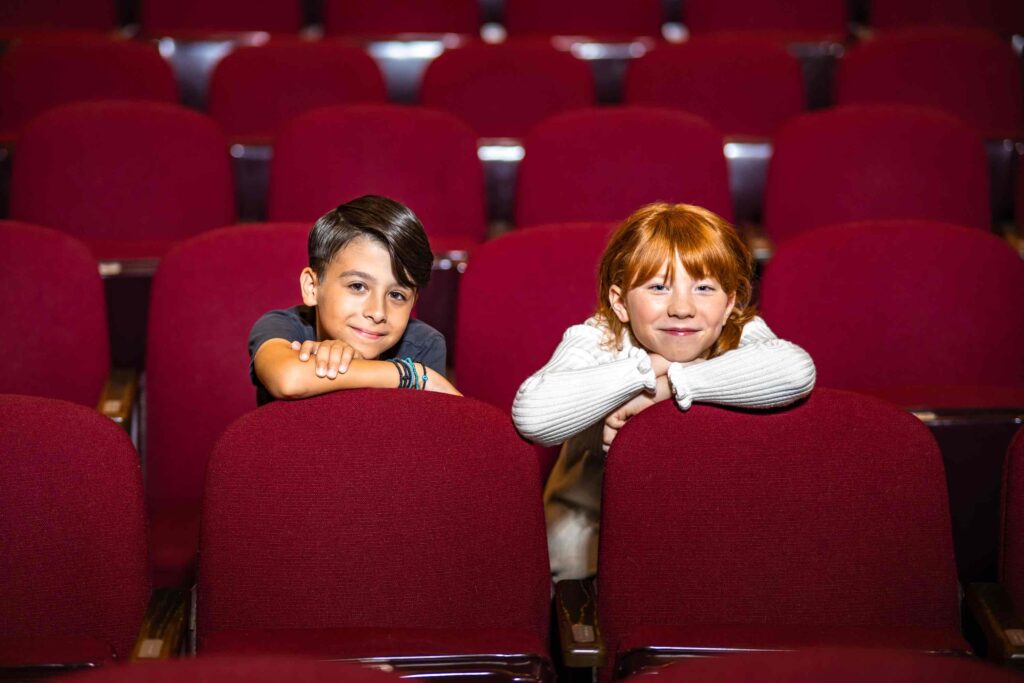 Getting to the stage
The 21-member cast, including a children's ensemble of performers from Hamilton and area, will have five weeks of rehearsals leading up to opening night on Dec. 6.
Theatre Aquarius is the perfect place for Pollyanna, says Barnett.
"They know how to produce a new work and they have set aside more rehearsal time and more tech time. There are a lot of elements to pull together."
The musical presents challenging and ambitious set and costume needs, elaborate musical and choreographed numbers that require a live orchestra, and lots of moving parts behind the scenes.
But at its heart, the show is in the hands of an experienced and talented cast that centres around the two child leads, says Gallagher.
Auditions began in the late winter ran throughout the spring and into the summer.
"That was the biggest challenge, finding the right children. We were specific about what we were looking for. We didn't want showbiz-y kids. They need to be natural. They need to be good actors who can sing and dance."
Pollyanna, in particular, performs many songs and is on stage for much of the show. The connection between her and her aunt is crucial.
"She does a lot of the heavy lifting. This needs a child who is 13 going on 30."
Hamilton's Pollyanna, Emily Watt, has long red hair and a big smile with dimples to match.
She rushes into a photo shoot for the cover of HCM. She and her mom are 45 minutes late after battling traffic all the way from Toronto.
"I'm so sorry! We thought we would never get here!" Her words spill out in a tumble.
She was in Joseph at the Princess of Wales in Toronto earlier this year. Other credits include the Holly Hobbie TV series and Christmas in Toyland.
"It's going to be fun to be such as positive character," she says about her debut in a lead role. "And dancing and singing are just genuinely fun to do."
This will be the professional theatre debut for Athan Giazitzidis, 9, who will play Jimmy Bean.
"I love it because I get to be a character that's very far from me. That's fun for me."
McQueen, who has at least two dozen directing credits over a 43-year career in theatre, says it's difficult to find children who can command the stage in a natural way.
"You can find many great children but they've been coached within an inch of their life. I sometimes do improv in auditions to see if they could drop that approach and get into a character," he says.
"Parents naturally want to prepare their children but we actually want to see who their child really is."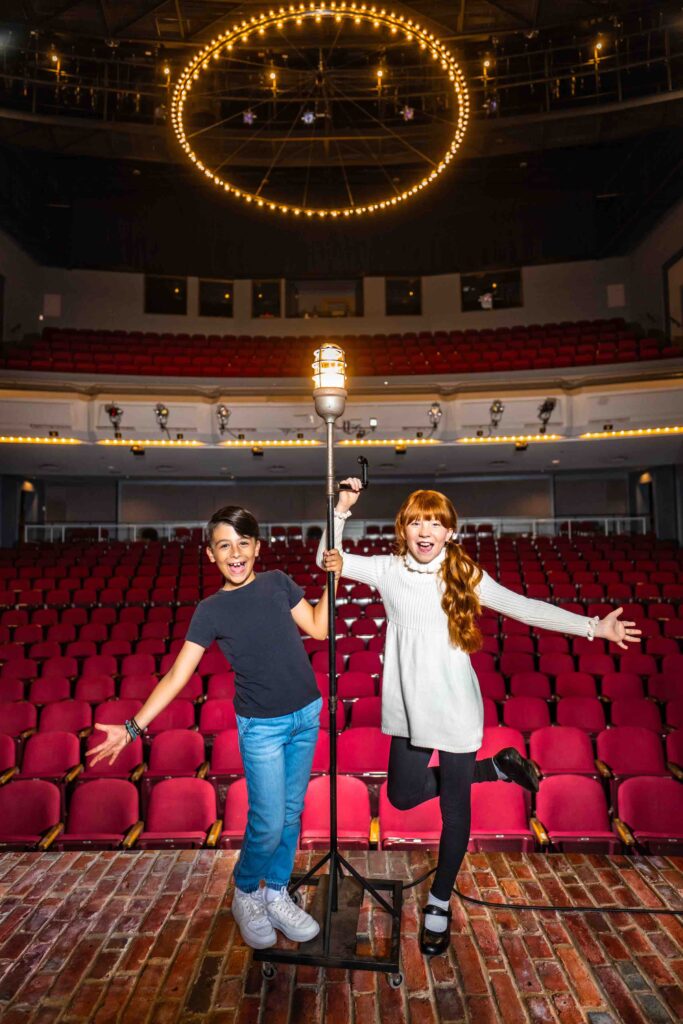 World premiere
Michelle Bardach, who will play Aunt Polly, jumped at the chance to audition for McQueen and Gallagher.
"They were so welcoming and made me feel so comfortable. It was fun. It just felt like friends hanging out. I knew Robert because he came to my university to teach a three-week master class. He knows how to speak to actors and he makes you feel at ease and safe."
Bardach, who played Jean in Maggie at Theatre Aquarius and during its run on the east coast, says she is amazed at what it takes to get a production off the ground.
"The average person in the audience has no idea the number of human beings it takes to put on a play. A lot of people really have to believe in these projects to make them happen."
Theatre Aquarius is building a reputation as a place of cutting-edge theatre. Last season saw the world premieres of The Extinction Therapist, The Gig, and Maggie. This year brings the debut of Pollyanna and then the Tom Wilson memoir Beautiful Scars, which will close this season.
And this year saw the launch of the National Centre for New Musicals (NCNM) headquartered at Theatre Aquarius that will incubate Canadian productions.
Mary Francis Moore, artistic director at Theatre Aquarius, says Pollyanna is special.
"This is a really heavy hitter cast and creative team. When I talk to people in the theatre world about this cast, their jaws just drop. These are amazing artists from coast to coast. We are just so excited about this production and hosting another world premiere at Theatre Aquarius."
Pollyanna The Musical runs at Theatre Aquarius from Dec. 6 to 23. Tickets are available at theatreaquarius.org.