HAMILTON CITY Magazine lifts the curtain on bringing this world premiere to the stage at Theatre Aquarius.

 

Through unprecedented access

 to the creative team, cast and production crew, we are documenting the blood, sweat, tears and hard work that go into getting to opening night. Pollyanna The Musical runs Dec. 6 to 23. 
Be sure to read

our behind-the-scenes cover story!
Scene 12: The previews
Just before previews are to begin comes word that Michelle Bardach (Aunt Polly) is unwell. Understudy Jessica Sherman steps in and her role as Miss Pearl is taken on by Hamiltonian Arinea Hermans, who is a swing for the show.
A swing is a member of the company who understudies ensemble roles and doesn't appear on stage unless performing when an ensemble member goes on to a principal role.
(The other Hamilton and area residents in the show are Adam Stephenson and the children's chorus of Miles Avery, Sofie Greenspoon, Finn Kirk, Henry Tiller and Shaadee Vahdat.)
Previews on Tuesday, Wednesday and Thursday are about working out the kinks and are the first opportunities to test everything out on an audience. The creative team sits at the back of the house, keenly watching and listening for the audience's reaction, and taking notes.
"There is a huge learning curve when the audience comes into the theatre," director Robert McQueen said during a pre-show chat with theatre-goers at Thursday's preview that also featured book writer and lyricist Steven Gallagher, composer Linda Barnett and Theatre Aquarius's artistic director Mary Francis Moore.
"We read the rhythm of the show by the reactions of the audience. We see if a scene is too slow or a line doesn't land … Early audiences are participants in the final development of the piece."
The team meets the next day before the cast arrives to discuss and finalize any changes that have come out of the preview the night before.
The company then rehearses from noon to 5 p.m. to work on script changes and new choreography. The company and crew get a short break before audiences are back in for a 7:30 show.
This process ends with opening night because from then on the show is frozen and no more changes can be made. At that point, the work is done for Gallagher, Barnett and McQueen, along with supervising music director and orchestrator Mark Camilleri, set and costume designer Cory Sincennes, sound designer Brian Kenny, choreographer Julie Tomaino and lighting designer Jareth Li.
They all hand off to the team that will take the show through its run.
It's no doubt risky to launch a new musical work but Theatre Aquarius is betting that audiences will embrace the return of its holiday musical tradition after a three-year pandemic-imposed pause.
And while the development of Pollyanna The Musical was slowed by COVID, years of turmoil and upheaval before and since the pandemic make it the perfect time for a little girl with a message of joy and acceptance.
And there are plenty of Hamilton connections that make Theatre Aquarius the perfect place to debut this musical.
Gallagher now lives in Hamilton, moving here from Toronto two years ago. Barnett's late husband grew up in Hamilton and remained committed to the city throughout his life. (In tribute to him and the city, an ensemble character's name was changed to Marvin.)
The message of joy in Pollyanna has been infectious, says Moore. In fact, a Theatre Aquarius staff member put up a sign in the office: "What would Pollyanna say?"
And says Gallagher: "I don't know the last time I've been with a cast that is so bonded and so loving to each other and so happy to bring this to audiences."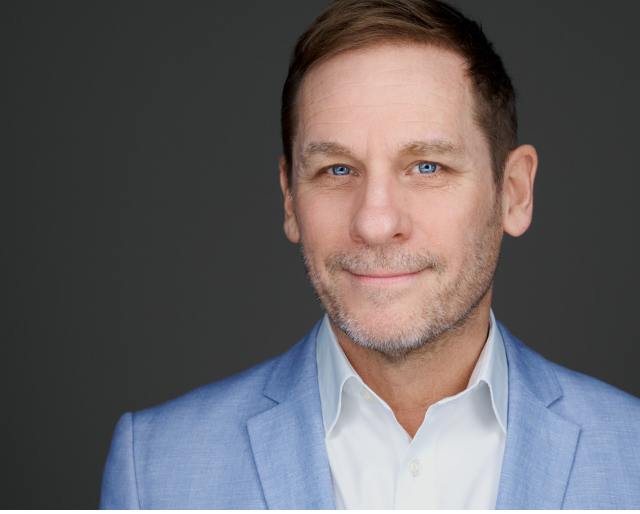 Scene 11: Dance, dance, dance
Choreographer Julie Tromaino decided early in her career that she wanted to emulate Pollyanna The Musical director Robert McQueen and eventually work with him.
"I just love his style and how generous he is to artists, especially emerging ones."
She attended his workshops to observe and learn, and invited him to productions she had choreographed.
Tromaino came on board with Pollyanna in 2019, a collaboration that kicked off with a four-hour meeting with McQueen in a Whole Foods to talk about the spirit of the show, its narrative and style. It's the first time she's worked with McQueen and she "would work with him again in a heartbeat."
In order to create authentic movement, Tomaino watched videos of the style of dance in the early part of the century. She planned as music and sets were finalized. But the actual choreographed steps weren't created until about a week before the actors arrived for rehearsals on Oct. 31.
"This is a classic musical in the vein of Music Man or The Sound of Music," saysTromaino, whose long list of credits as a choreographer and director include Elf, Kinky Boots, 9 to 5, Once, Jersey Boys, Titanic, Hair and Newsies.
"It's light and airy but there is depth and a lot of heart."
Tromaino was raised in Vancouver and trained and performed in New York City for 13 years. Her work there included six seasons as a Rockette in the Radio City Christmas Spectacular.
Now based in Toronto, Pollyanna The Musical is her Theatre Aquarius debut.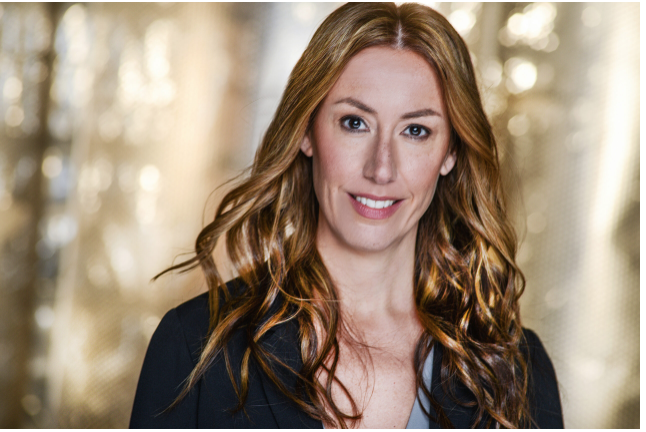 Scene 10: A first time in costume
It's Sunday night, Day 3 of technical rehearsals, and there are about 75 minutes left in the actors' day to pull off a run-through of Act 1 with the orchestra. It's the first time the cast is in their costumes on stage – floor-length dresses, jackets and ties, hats and wigs – and they've just spent 90 minutes practising quick changes that happen with the help of wardrobe dressers at the side of the stage.
The cast has been careful about protecting their voices during the tech rehearsals but during this dress rehearsal, they are giving it their all.
Wig master Gerry Altenburg, who is head of wigs and makeup at the Stratford Festival, is on-site to make sure all goes well. He has created wigs for all the women in the cast, in some cases two or three each.
It's clear that the hats are taking some getting used to. Emily Watt (Pollyanna) frequently has to pull her wide-brim hat back onto her head. When she runs, it flies off and she catches it.
There has been a lot of discussion about safety on stage during technical rehearsals throughout the weekend. Large pieces are descending from above and being rolled on and off stage, all while cast members are moving around.
Chandeliers and a huge circular window are raised and lowered repeatedly to find the right spot. A scene where a bed rolls in on the revolve is done several times to get the timing right.
It's not just logistics. It's part of the story as one scene dissolves and another takes shape. These shifts signal that to the audience.
There is still concern about how far a huge window in Pollyanna's bedroom descends and that it could strike someone setting a bed in place. They will have to rehearse this again on Tuesday.
By then, the remaining set pieces will be finished, including a mammoth fireplace and the overhead backdrop for a dress shop.
After a day off for actors on Monday, Tuesday will be packed with five hours of dress rehearsals, including the first full run-through of Act 2. The first audience, invited friends, family and supporters, will fill the theatre Tuesday evening.
Changes in the script, music, blocking, sound, lighting, costumes and tech elements are possible right up until opening night. From there, the show is cast in stone. But late-hour changes have a cascading effect.
For instance, if director Robert McQueen and writer and lyricist Steven Gallagher decide to cut a couple of lines, which causes a character to get to a cue mark faster, that changes how far the revolve in the stage needs to travel (measured in degrees) and that means the affected spike marks for set elements on the stage have to move.
The run-through of the first act has gone well but there are page of notes and a debrief after the actors depart at 10 p.m. The production shop carries on into the night to get the last pieces done.
"We have amazing teams that pull this together in a really short time," says Walsh. "Our cast, crew and creatives are all pros and this is what this career demands of us. Shows like this put people to the test."
McQueen gathers the cast on the stage.
"Well done, well done," he says. "There was a lot of stuff coming at you this weekend but you all stayed grounded and stayed centred. Go home, eat good food and get lots of rest."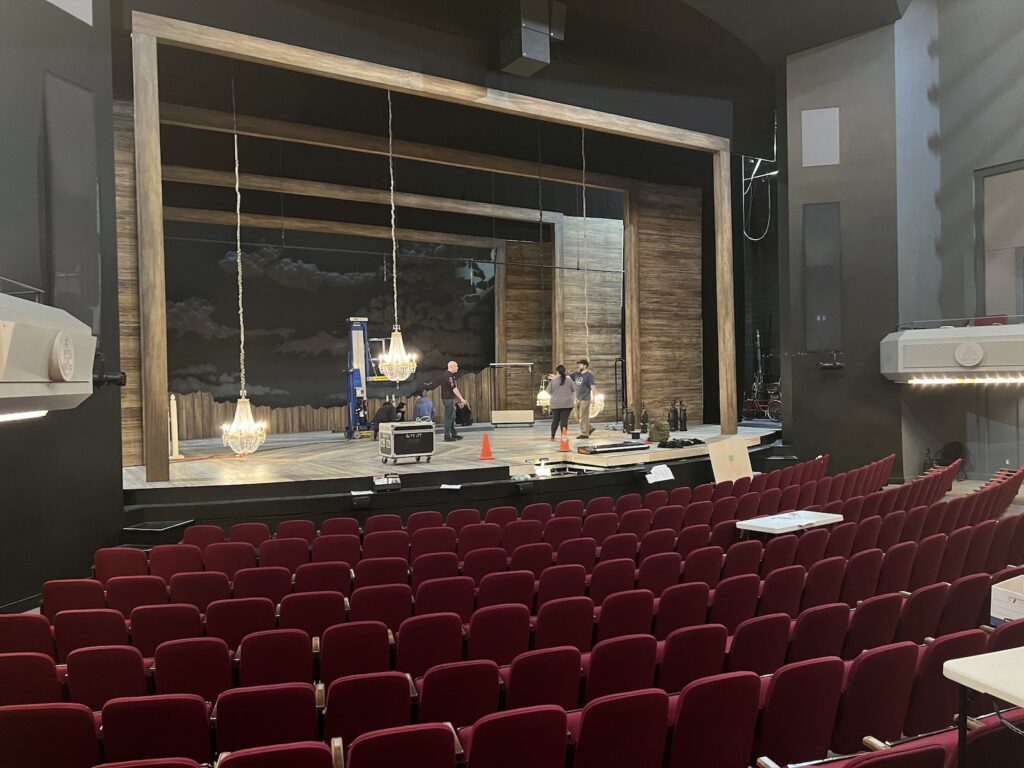 Scene 9: The art of sound
Theatre Aquarius's head of audio Anna-Maria Grant has had some late nights lately during rehearsals and a long run of nightly shows are about to begin.
"Musicals are challenging in a good way. They are a chance to put everything I've learned together in terms of miking live voices and a live orchestra and using sound effects."
She will mix each show from a booth at the back of the theatre.
"I am trying to make it sound as natural as possible," she says at the end of a long day.
Preset levels determined in rehearsals are a good starting point but adrenaline and excitement, the number of people in the seats and the temperature and humidity in the theatre all affect sound.
But while sound is an integral part of a theatre-goer's enjoyment of a musical, it's an element that may not be the most appreciated.
Grant and sound designer Brian Kenny both say they've done their jobs correctly if no one is talking about the sound after the show.
Stage manager Kevin Bowers, who is calling the tech aspects of the show, launches scenes with a list of standby cues for lights, sound, props and flying elements and with "go," it's all set in motion.
"The trick is getting it out of your mouth clearly," says Bowers, who has been in theatre for 43 years.
"It's also about reacting to issues. Sometimes in shows, it's something you don't expect to cause a problem that goes wrong. This job is never boring," says Bowers, who lives in Hamilton. This is just his third show at Theatre Aquarius after Salt Baby and The Gig.
"We get to play. It's exciting to come to work."
He has a long list of opera credits and his Mirvish productions include In Dreams, Piaf/Dietrich, Kinky Boots, Once, Strictly Ballroom, Oliver! and the Canadian national tour of Les Miserables.
There is a rhythm to calling cues because many lights, sound and props cues have to line up with the music. Bowers has a monitor on his table that allows him to see conductor Michael Vieira at his perch at a piano above the orchestra pit.
Technical director Michael Walsh, sitting at a table set up among the seats, is monitoring a command central channel that all the tech people are linked to through headsets. He jumps in on a phone handset – think 1970s intercom – with solutions or advice when needed.
Scene 8: Pulling together the tech
When I arrive at the theatre at 5 p.m. to meet marketing director Neal Miller just over a week before the opening night for Pollyanna The Musical, the place appears dark and unoccupied. That couldn't be further from the truth.
This is the first day the musicians of the eight-piece orchestra have been on-site. A singing run-through with the cast (called a sitzprobe – German for seated rehearsal) happened this afternoon. It's likely the only time the two groups will see each other.
From this point on, the musicians will be working in the orchestra pit beneath the stage. Head of audio Anna-Maria Grant has run cables for all the mics for the musicians that run into a large mixing board.
The musicians will be invisible to the audience, but associate music director Mike Vieira, who serves as both conductor and pianist, will sit on a platform about 10 feet above the pit floor that will allow him to stick his head out enough to see the stage.
The musicians – playing saxophone/flute, saxophone/clarinet, French horn, cello, stand-up bass, violin and percussion – can watch Vieira on a video monitor.
Sound designer Brian Kenney is sitting among the seats to run a sound check of each mic. He's joined by supervising music director Mark Camilleri, who has orchestrated the music created by Linda Barnett.
There are many moving parts to the audio for the show. Each musician will be mic'd independently and will wear headphones that stream their own customized audio mix. Each actor will wear a wireless microphone and one RF technician is dedicated to making sure they have fresh batteries and are working well throughout the show. These mics, usually attached just below the hairline, are extremely sensitive to sweat and makeup and vulnerable to being knocked out of place during costume changes.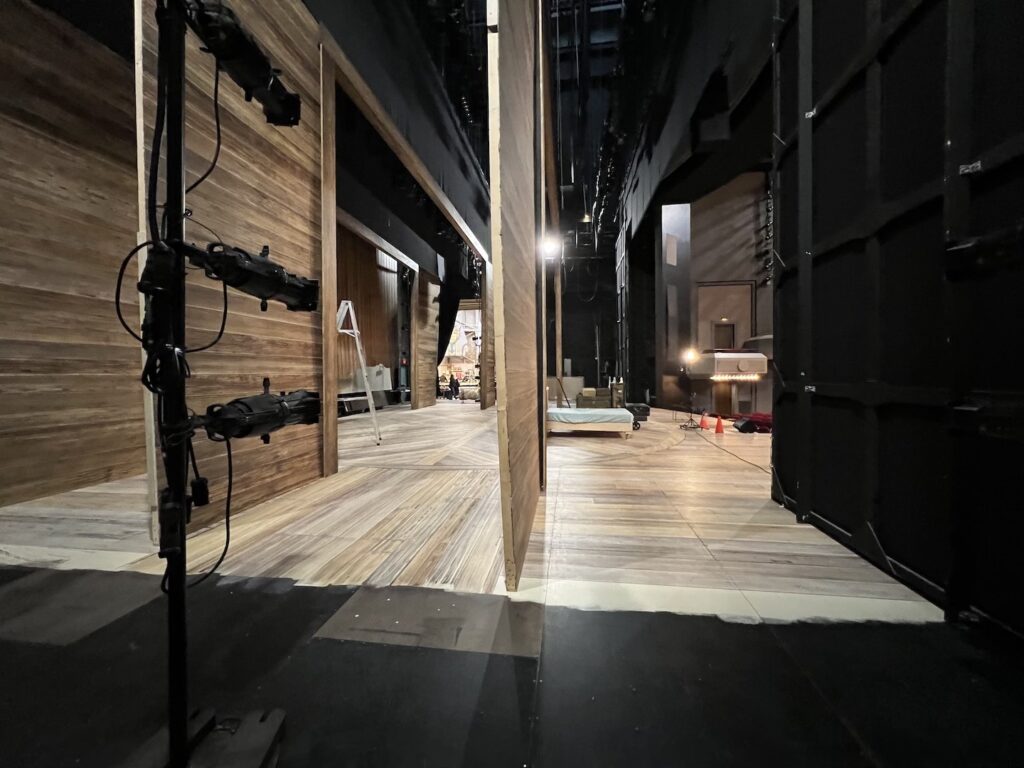 Inside the production shop just off stage left, carpenters and painters continue their work on huge set pieces. A 14-foot fireplace is now in three pieces. It looks like it belongs in a multi-million dollar home and that's before it gets a treatment that will look like white marble.
The tree that started as two-by-fours is now covered in leaves.
Technical rehearsals will begin the next day, so a production crew will be working until midnight to get the tree installed on a track in the fly system so it can be rolled sideways and dropped onto the set. They will also be setting up a train sign on a massive wooden post that also needs to be strung into the fly system.
It will join a series of chandeliers, windows, picture frames, mannequin torsos and backdrops that will fly in and out of the view of the audience.
At this point, the days are the longest they will be. Friday's technical rehearsal begins the countdown: a week until opening night. But audiences will start to fill the theatre on Tuesday for previews.
The tech rehearsal will practise sound and lighting cues, the complicated movement of props on and off the stage, and the workings of the revolving stage, which moves in both directions and at various speeds.
The stage floor is marked with all kinds of coloured tape (called spike marks) that indicate the placement of props during different scenes.
A daily schedule from director Robert McQueen governs the entire production. It outlines the scenes to be worked on, the rehearsal call times for actors and the times when the performers will occupy the stage.
It will be all hands on deck throughout the weekend. A technical dress rehearsal happens Sunday. It will be the first time the cast is in costume and that wardrobe dressers can work through costume changes.
"It takes a long time to work through the kinks. So tech rehearsals are a lot of stopping and starting and getting things right," says technical director Michael Walsh.
The stage crew includes stage manager Kevin Bowers, three assistant stage managers, three deck crew, one automation operator who is in charge of the revolving stage, the lighting operator, the sound operator, and the RF technician.
There is also one flyman who operates the system of ropes and pulleys backstage that drops set elements into the view of the audience and pulls them back out. Sometimes he has only seconds to move several items.
Think of the stage manager as the conductor or the quarterback of all the technical aspects of the show. He calls all the cues, he figures about 250 of them in each act. It has to be done rhythmically, he says, because they have to align with the music.
The rehearsals are a time to question and experiment, says Bowers, but once the curtain rises, the show is set and the goal is to replicate a successful performance for each audience.
"It's important to have a great leader and visionary in a director who takes us forward to our destination."
Scene 7: Back in the shop
The production shop at Theatre Aquarius is buzzing with painting, construction and assembly. It's a large space right off the stage and here, five carpenters, five painters and five prop builders are creating Pollyanna's world.
The structure of a large tree has been covered in cheesecloth, paint, glue and chicken wire and will soon be adorned in leaves. A large piano that was bright yellow a few days ago is now painted in a gorgeous wood grain.
Large frames that will feature portraits and landscapes for a gallery wall in Aunt Polly's house are being prepared to be suspended high into the fly loft, the space that soars 65 feet above the stage. Each of the 60 pipes that run high above the stage can carry 1,500 pounds of weight. From them are strung lights, as well as curtains, scenery backdrops and props that can fly in and out of view of the audience.
This set stretches from the front of the stage to the back, framed by four two-storey portals and a huge backdrop that looks like a wood wall when closed but opens to reveal a blue sky with clouds, and a revolving stage.
It has taken months of work, some of which has been hidden beneath Theatre Aquarius's first two shows of the season.
"This is probably the largest stage ever created in this building," says head carpenter Johnny Nuell. His first show at Theatre Aquarius was 20 years ago.
"I have never built a stage in August for a Christmas show before."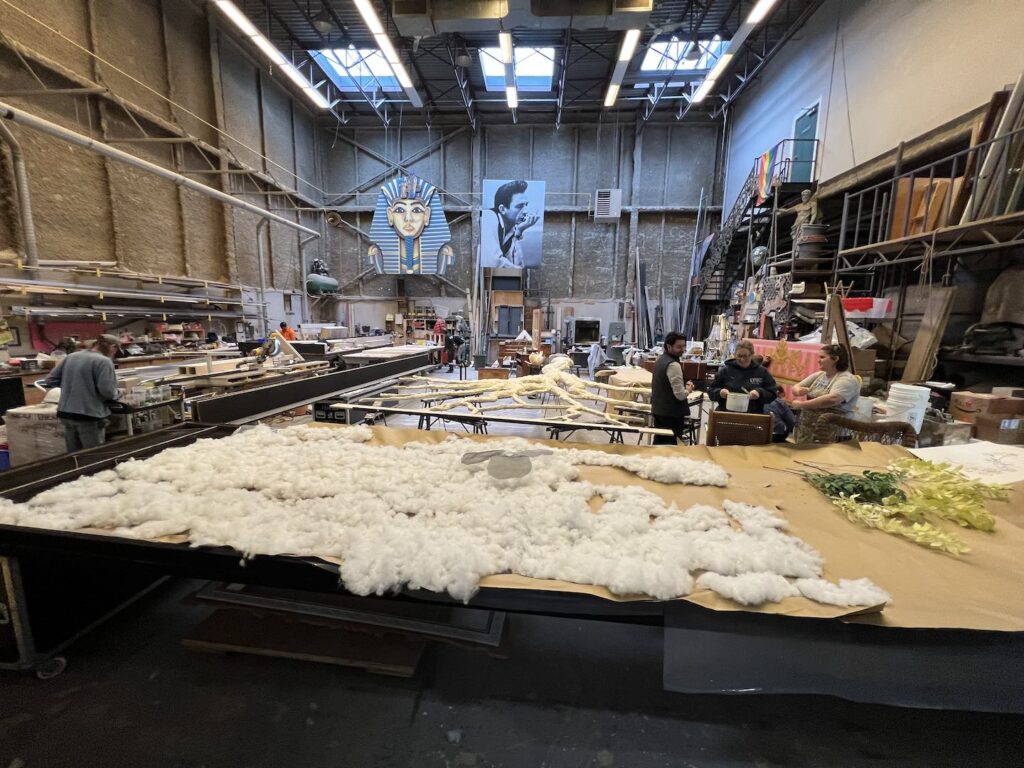 There is so much work to be completed that some items have been farmed out to Hamilton Scenic Inc. in Dundas, including a giant rolling fireplace and all the computer-cut pieces assembled like a puzzle and then hand-painted to look exactly like a wood floor.
Though the shop seems huge, there is not enough room for everything needed for Pollyanna The Musical. Some elements are being built off-site in a rented space, including that sky backdrop. It's a two-storey opera screen with fluffy cotton batten attached.
Lights from below can make it reveal a sunny afternoon but a scrim in front can instantly hide it from view through the magic of lighting.
"For me, lighting is an art that makes sense to a logical brain," says lighting designer Jareth Li, who is working at a control console temporarily set up in the theatre seats.
Pollyanna The Musical is a demanding, fast-paced, lighting-intensive show set in numerous locations. Many dozens of lighting cues are programmed into a computer system that will be operated during shows by head of lighting Mickey Wagg.
"Scenes come out of darkness and into the light. There is a lot of motion. And lighting illustrates the emotions of the show," says Li.
While a design is in place, getting the details right has to wait until technical and dress rehearsals when Li and Wagg ensure the lighting complements costumes, properly follows the movement of performers, hides what shouldn't be seen by the audience and illuminates what should be.
Scene 6: Dressing up
In the wardrobe room on the second floor at Theatre Aquarius, a binder filled with photos, sketches and swatches of materials assemble looks for each character, right down to the buttons on a jacket. Costume and set designer Cory Sincennes calls it the costume bible and it guides everything the wardrobe department does for a show.
Once the show finishes its run and moves to another theatre, the bible will travel with it and serve as a manual to assemble the show.
Wardrobe director Sonia Nardi-Lewis frequently consults that binder, along with her to-do lists and spreadsheets. Each of the 21 performers has multiple looks and accessories and require several fittings. She takes pictures of everything to keep track of all the pieces.
"This is as big as it gets for us. It's a developing play, a large cast and it's Edwardian. All of that is challenging. Maggie (the closing show of the 2022 season) was big, too, but it was '70s era and you can still find that clothing in the world."
When she got started on Pollyanna The Musical, Nardi-Lewis poured through the theatre's extensive stock, borrowed pieces from Stratford and Shaw and found items online. Everything must be adapted to the rigours of quick changes for the stages with "poppers" and magnets. Shoes, if new, must have rubber soles attached by a cobbler and then be stretched to be comfortable.
"Things have to look right but they have to fit comfortably and function well," says Nardi-Lewis. She's been at Theatre Aquarius for 17 years and in the role of wardrobe director for six of them.
Typical productions usually allow for items to be found at Value Village, Vintage Soul Geek and other second-hand shops but that's not possible for a show set in the Edwardian era, says Nardi-Lewis.
About a dozen items had to be produced in-house. That entails cutting a pattern and creating a mock-up garment with muslin that is fitted to the actor before a costume is stitched together. It has been all hands on deck for weeks, including bringing in stitchers from elsewhere.
"A developing play is a challenge," says Nardi-Lewis. "There is no roadmap. And things change quickly. The blocking for a scene could change that cuts costume changes in half."
The wardrobe team includes a build team, alternations team and a maintenance team who ensures costumes are in good repair and clean for each performance.
Then there are the dressers who stand in the wings, dressed in black, and help the actors get in and out of their costumes. In many cases, that has to happen in 15 to 30 seconds.
"It's like a pit stop at the Indy 500," says Sincennes. "It's all choreographed so that when it comes time, it's muscle memory."
As Nardi-Lewis speaks, she attaches pins to fabric that will become Aunt Polly's full-length dress. Stitcher Veronica is working on a corset for another character. Sam is cutting pieces for a pattern created in-house.
Sincennes says he is constantly amazed by the talent in wardrobe and set shops.
"The artisans and craftspeople that are still in theatre is remarkable. It is harder and harder to find that outside the theatre."
Scene 5: The rehearsal hall
In the Theatre Aquarius rehearsal space, the performers are lined up in chairs with scripts on music stands. They are running lines and songs in front of a long row of the creative team, including director Robert McQueen, writer and lyricist Steven Gallagher, choreographer Julie Tomaino, supervising music director Mark Camilleri, some assistants and four stage managers. Associate music director Michael Vieira sits at the piano.
It's a fascinating exercise in big-picture discussions about the back stories and motivations of characters, the context of the time period, the best way to deliver dialogue all led by McQueen. As new considerations come to light, McQueen and the actors return to earlier scenes to talk about new ways to deliver lines.
"Does the understanding in Scene 6 change how you handle Scene 1?" McQueen asks Michelle Bardach, who plays Aunt Polly.
Meanwhile, Gallagher pours over each line, turning each word, editing and tweaking. His script is heavily marked up with changes and he says this is par for the course. Nothing is in stone until opening night, which is now two weeks away.
The group rehearses musical entries and run blocking (locations and movements on stage) with anything in the room that can stand in as props. They are starting to work without scripts.
Kelsey Verzotti (Nancy) and Keith Savage (William) rehearse a scene where they dance on stage with a wheelbarrow and hoe and lead into a short musical interlude before Aunt Polly interrupts.
"Can we say 'Hello, Aunt Polly not 'hi', William?" says Gallagher. "And then, 'Well, that's a right sweet thing to do.' You are saying, 'Now that's a right sweet thing to do.'"
There are also child handlers who work with the seven young actors. Rehearsals run 12 p.m. to 8 p.m. to give the kids a block of time in the morning to do their homework. As opening night nears, rehearsals run through the weekend.
The room includes red tape on the floor that forms a large circle the size of the stage revolve. Though the performers spend most of their time in the rehearsal hall, but they have had some time on the stage (referred to as being "on deck") in between all the painting and construction that's underway.
Emily Watt (Pollyanna) arrives in an oversized green Christmas sweater. It's chilly in this rehearsal room. With Bardach, she rehearses a scene where Aunt Polly gets a big hug from Pollyanna who then runs off. It's a pivotal scene where the grieving Aunt Polly is overwhelmed and touched by seeing her late sister in young Pollyanna.
The young girl is starting to crack Polly's icy demeanour.
Scene 4: Building a world
Charlottetown-based Cory Sincennes is the designer of both the set and the costumes for Pollyanna The Musical. As an independent contractor who works across Canada and in Europe, this is the first time he's worked at Theatre Aquarius in about 12 years and it's the first time he's built a show from scratch there.
(He was the designer Ring of Fire and Made in Italy, shows that originated elsewhere but made stops in Hamilton in 2021 and 2022 respectively.)
He has been involved in Pollyanna The Musical since a workshop in 2018 and has worked with director Robert McQueen before. Set and costume designers work closely with directors to determine an approach and style and how scenes can be set.
"Contemporary shows are written more like films with fast jump cuts. Technology and projections allows for that but it creates challenges in sets. But it makes it exciting," he says.
"Pollyanna has the feeling of old-fashioned, nostalgic musical but it's also contemporary in how it's staged cinematically. We go from a train station to the town square to a living room in five minutes."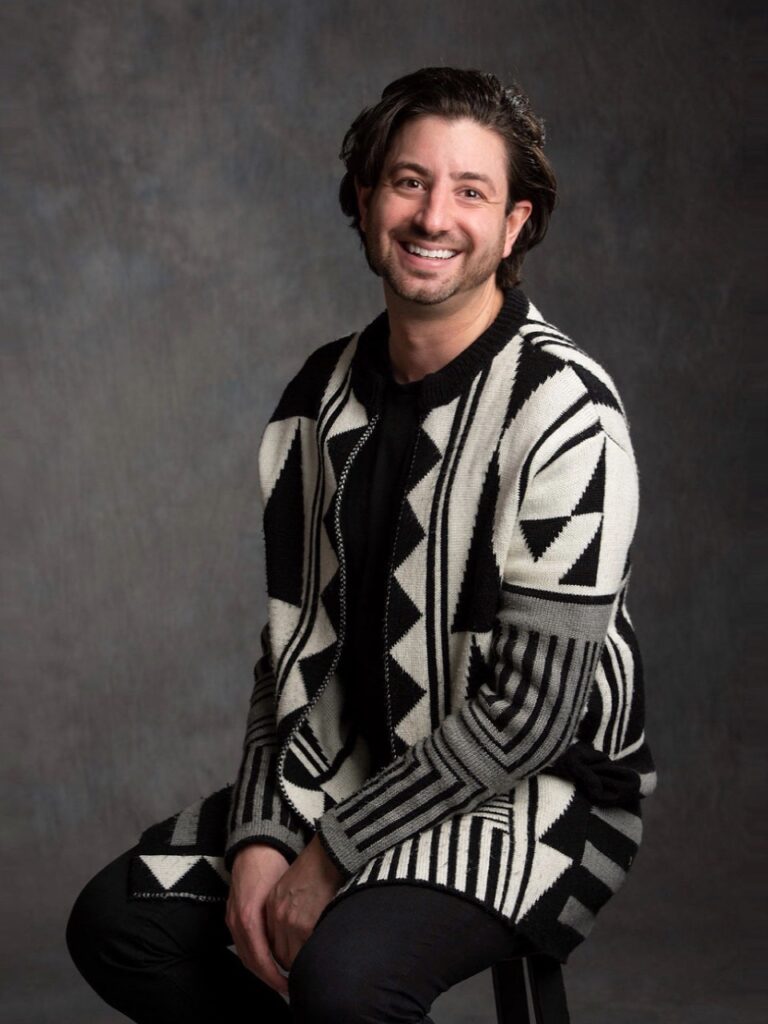 The large revolve in the stage allows for so much movement, says Sincennes. Characters can travel through the town, for instance, or Pollyanna comes to a front door, knocks and walks through and the revolve turns so that she's now in the house.
Sincennes' recent work includes: Gypsy; Prince Caspian, Damn Yankees (Shaw Festival); Anne of Green Gables, Evangeline, Jesus Christ Superstar, Mamma Mia (Charlottetown Festival); Shakespeare in Love, A Christmas Carol, Matilda, Romeo and Juliet (Citadel Theatre), Gin Game, Cottagers and Indians (Watermark Theatre); The Secret Garden, The Louder We Get, Billy Elliot, Bad Jews, Liberation Days (Theatre Calgary); Next to Normal, Mary Poppins, Crazy For You, (Theatre Calgary/Citadel Theatre).
Working in theatre in Canada requires coming up with creative solutions that meet a modest budget. Musical theatre and operatic shows are what Sincennes enjoys working on most.
"This is a large set with huge pieces. Robert wants to tell this big story in a big way. There is a lot of time where the full company is on stage at once and the large stage at Aquarius can accommodate that."
Sincennes comes to the theatre world by way of a degree in architecture. Though his love was theatre, he didn't think he could pursue a career there. He had a change of heart in university and decided to pursue a master's degree in theatre design at University of Alberta.
His background means he's comfortable designing large pieces and he thinks about sets as an architect would – how people move through a space, how light impacts its use.
He's especially invigorated by working on a new musical from the ground up. He's been designing this show for about a year.
"There are no boundaries. You are creating a brand new world with a new language and no expectations."
That world includes computer-aided visuals created during the design of the set, sketches of costumes and detailed blueprints for the layout of the stage and each element.
The first moment rehearsals feature costumes and sets brings all the months of work to life.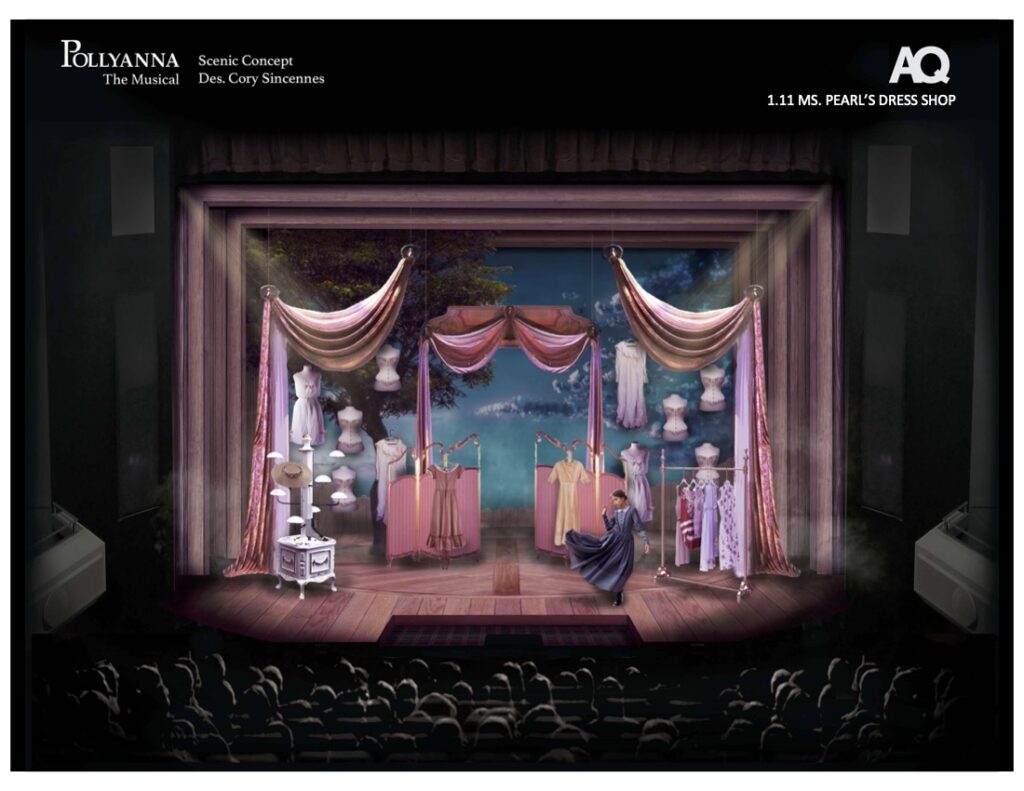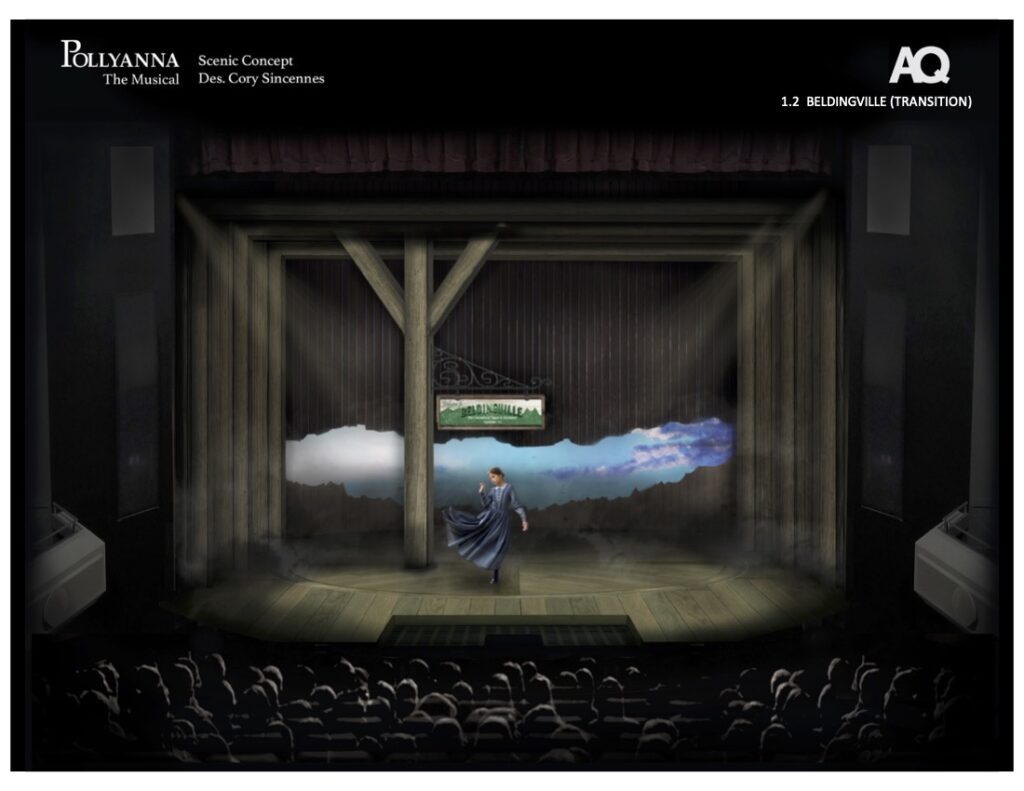 "It's horrifying and exciting at the same time. When my work is seen by everyone on the creative team, I'm seeing it for the first time, too. There is no chance to fix anything first. You try to plan for everything but you never really know how it's all going to work together until then."
Sincennes does about 14 shows in a typical year, finding himself all across the country.
When he builds a new show from the ground up, like Anne of Green Gables for the Charlottetown Festival 10 years ago, he continually revisits it and modifies and adds each year.
"You are constantly moving forward. You never really leave something behind. And when shows go on to different places with other designers, you are still a part of the fabric of it."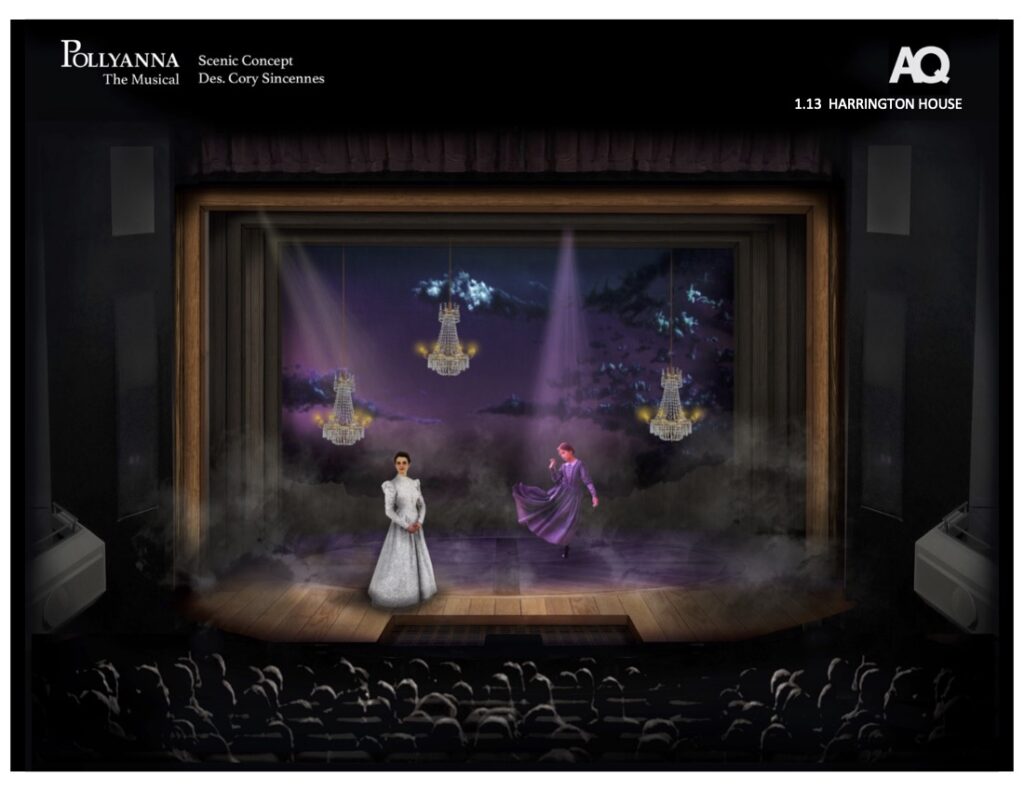 Scene 3: Lights, action
On this mid-November day that feels more like May, Theatre Aquarius is a hub of activity in the rehearsal hall, the carpentry shop, the wardrobe room and on the stage.
In the theatre space, Mickey Wagg, head of lighting, is on scaffolding to hang lights along the balcony. Large set portals two storeys in height are being assembled on the stage. When complete, they will be staggered entry ways for actors and props to come on and off the stage. The one furthest back on the stage – a chomper – will open and close to reveal trees and clouds of the mountains of Vermont.
"This is a fairly elaborate set. It's a big Christmas musical, so it needs to be a spectacle," says technical director Michael Walsh.
The lighting system includes every light in Theatre Aquarius' inventory along with some that have been rented.
It's an expensive system. Stationary stage lights are about $1,000 each while motorized ones run anywhere from $8,000 to $30,000 apiece. During shows, these lights will be operated by Wagg from a central board, with lighting cues programmed into a computerized system.
"This is a big show. There will be a lot going on," says Wagg, who has worked at Aquarius for 16 years.
A large crew has been in the day before installing dozens of lights high up above the stage. During the show's run each of those lights will be checked after each performance to ensure they're positioned right, focused correctly and that the coloured filter installed in each is in good repair.
The choice of those colours is an exacting process. Lighting designer Jareth Li has thick stacks of swatches to choose from, including at least 50 shades of blue. There are other filters that project the look of light through venetian blinds or trees.
The lighting system will also include two large spotlights operated from the back of the house.
Many of the lights are rigged to the theatre's fly system, elaborate system of 60 pipes that run parallel to each other at the roof several storeys above the stage that are attached to ropes, pulleys and counterweights. From these supports hang everything that will need to be quickly hoisted in and out from the set ­– curtains, backdrops, lights and props.
For Pollyanna, that includes chandeliers, a large window for a train station, and walls for various locations.
Moving those elements requires raising and lowering a long series of dozens of ropes in a carefully choreographed system. Pollyanna is a fast-moving show that has frequent changes of sets and plenty of furniture and props that actors will roll on and the stage as they move in and out.
It will take three people to manage that for Pollyanna, all out of sight of the audience, of course.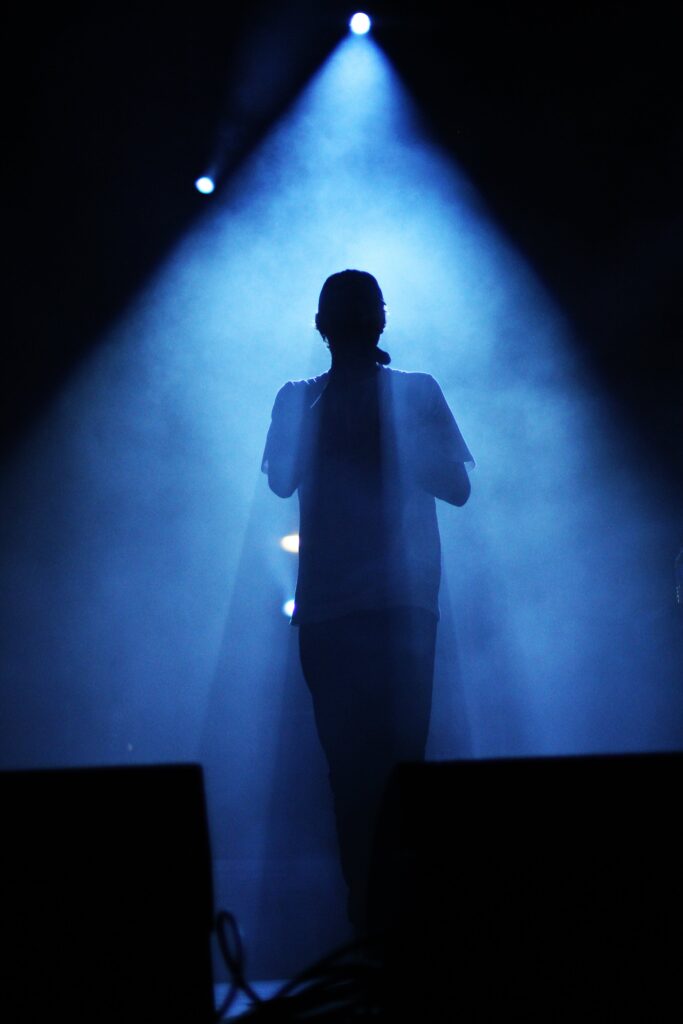 Scene 2: Getting backstage
The hallways leading to the wardrobe shop are lined with dozens of carefully labelled bins, boxes and racks of dresses, suits, bathrobes and trench coats. In some cases, items are organized by era or by colour. There is a floor to ceiling rack just of black and brown men's shoes, sorted by size.
The wardrobe room is quiet when we visit, but there is plenty of evidence of the work going on.
Wardrobe cutters are drafting patterns to create a costume that a designer has sketched out in great detail. Wardrobe staff also scour thrift shops to find the right items.
In the sprawling carpentry shop (where an enormous portrait of Johnny Cash looks down on the work being done), a large tree is painted and soon leaves will be added. Through the magic of lighting, that tree will appear both as a lush, green springtime specimen and with vibrant fall foliage.
Painter Kim is working on a "chomper" wall for the set of Pollyanna. When the upper and lower portions are closed together – like teeth – it will look like a wood wall. But when it's pulled apart, it will show the mountains and forests of Vermont.
The huge stage floor, with a large rotating segment in the middle, will also be painted like wood. It had to be built months ago and it has sat under the stage for Theatre Aquarius's first two shows of the season.
"When the shows shift over from Boy Falls from the Sky to Pollyanna, we'll have only four days in between before rehearsals begin. So everything has to be assembled and ready to go," says Theatre Aquarius technical director Michael Walsh.
Because Boy Falls from the Sky is a touring show, it's set and other production elements comes on trucks ready to go. That frees all the space in the carpentry shop for Pollyanna, but it's still a challenge.
"Our on-site shop is large but it's not gigantic. We are taking up every square inch here."
This fall's first show, Jonas and Barry in the House, set up at the far front of the stage. Boy Falls sat behind that, and then Pollyanna behind that.
"It's like a puzzle to put all the pieces together," says Walsh. "When Boy Falls is on, the team can come in the day and put it away upstage and work on rigging up the elements of Pollyanna and then fly it out of the way and put Boy Falls back in place. We have to be strategic and logical about doing it all in the time we have."
Walsh likens it to trying to keep a bunch of plates spinning on sticks. The production work isn't finished until the curtain rises on opening night.
Curtains, lights and set elements are attached to lines at the roof two storeys high that run the full depth of the stage, from the rear wall to the front of the stage. Theatre Aquarius has 60 such lines, spaced 8 inches apart. Each is attached to a closed loop of ropes and weights in a fly system that is operated in a choreographed script backstage.
Pollyanna will require two people, possibly three, to handle all the necessary movement, says Walsh.
He has worked more than 20 years in theatre production, mostly in festival settings at Stratford and Shaw, which are presenting multiple shows at once. He started at Theatre Aquarius in July.
At festival theatres, it is about managing the presentation of several productions at one time. It's constant motion. Something shifts on to the stage while something else is whisked off.
At regional theatres like Theatre Aquarius, there is an opportunity to produce something in-house from the ground up. Taking part in a world premiere like Pollyanna The Musical is an exciting opportunity, says Walsh.
Do technical staff get nervous on opening night?
"Absolutely we do. There are plenty of things that can go wrong, so it's always nerve-wracking."
Scene 1: The auditions
Auditions for the upcoming world premiere of Pollyanna The Musical began in the dead of winter and extended into early summer. With a cast of 21, including two child leads, several prominent adult roles and a children's ensemble, there were plenty of cast members to find.
Finding the perfect Pollyanna was a particularly critical piece. She carries the story and will be on stage for much of the show and sings a number of songs.
"The audience really has to connect with Pollyanna and root for her," says writer and lyricist Steven Gallagher.
An audition session for children in Theatre Aquarius's rehearsal space for is nothing like what you've seen on TV or in the movies. There are no tears or raging directors. Everyone is given a chance to shine. Director Robert McQueen, who walks around in socked-feet, encourages each kid as they run lines from scenes or sing ballads from the show.
"You are both remarkable," McQueen says to two girls who take turns singing.
He tells the kids to think carefully about the emotions underneath the words on the page and to imagine they are an oak tree with roots 50 feet deep.
"Imagine the song begins way below you and comes out through you," he says.
"It's not about being perfect," he tells another group of six who have some young people who are clearly nervous. "Sometimes, the most amazing discoveries happen when we do something that we call a mistake. Think of yourselves as artists and dare to get it wrong."
He tells a story about a girl who forgot her lines in audition and had to stop and start her song twice. She was ready to give up, but McQueen encouraged her.
"She nailed it from there and she got cast."
Of course, not everyone can get cast but it would seem each of these kids will leave the room feeling a little bit more confident about their next audition.
"You are all accomplished young artists. Keep practising," he says as the children leave the room.
McQueen says it's difficult to find children who can command the stage in a natural way.
"You can find many great children but they've been coached within an inch of their life. I sometimes do improv in auditions to see if they could drop that approach and get into a character," he says.
"Parents naturally want to prepare their children but we actually want to see who their child really is."
Michelle Bardach, who plays Aunt Polly, jumped at the chance to audition for McQueen and Gallagher for Pollyanna.
"They were so welcoming and made me feel so comfortable. It was fun. It just felt like friends hanging out. I knew Robert because he came to my university to teach a three-week master class. He knows how to speak to actors and he makes you feel at ease and safe."
At one time, auditions were a scary experience, she says.
"The dynamic used to be that desperate actors were coming in, begging for a job but I think the audition room has gotten warmer generally. Everyone treats each other with respect now."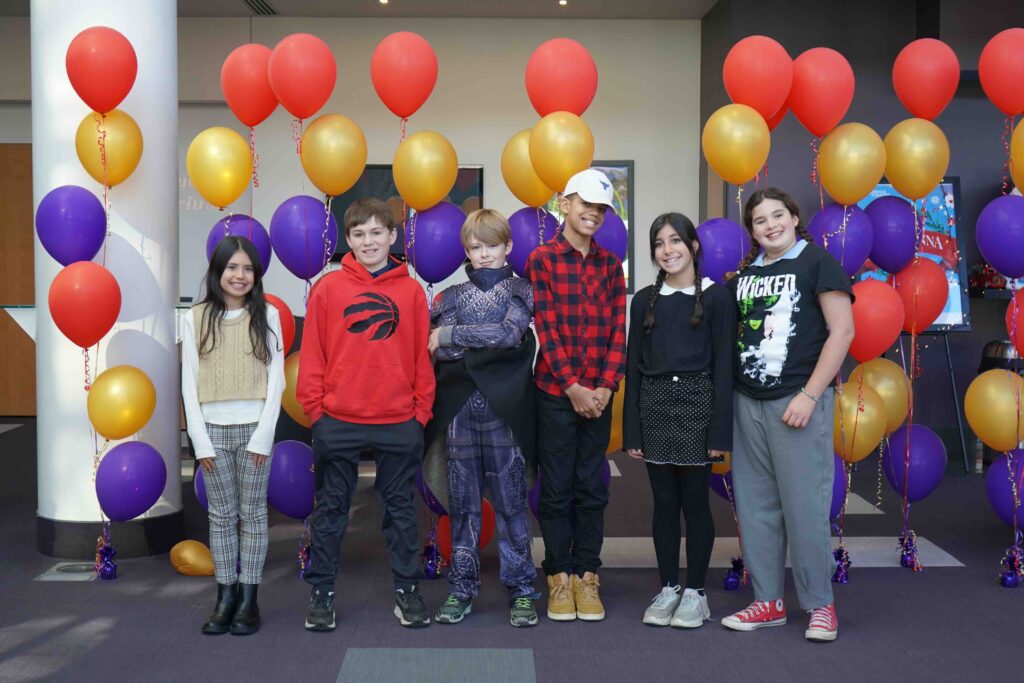 Check out the bios

of the cast and creative team of Pollyanna The Musical here!