During the chillier months, what could be more comforting than a big, hearty breakfast? Nothing fills the stomach quite like it. 

From the traditional to the modern, you will find a wide range of tantalizing breakfast joints in the Hamilton-Burlington area that will be a perfect start to your day. 
Detour Café
41 King St. W., Dundas
175 John St. S., Hamilton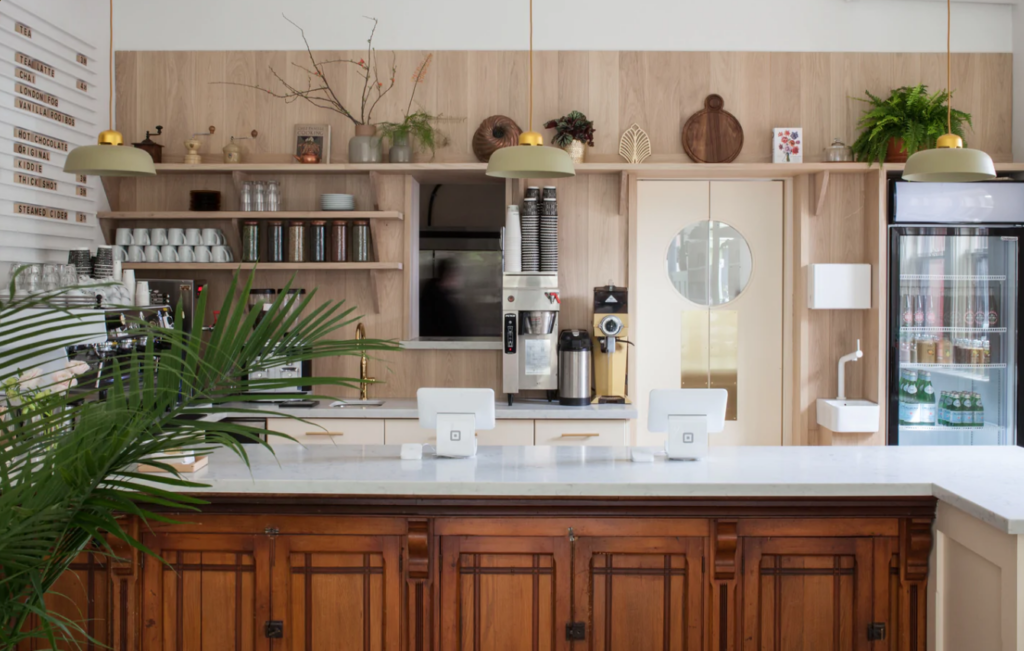 Originally becoming popular for its Detour roasted coffee (which is spectacular), the Detour team has expanded its offerings and now has a Dundas café location, a takeout spot on John Street in downtown Hamilton, and a spot in the Paris, Ont. Wincey Mills. Though it's worth a visit to each, if it's hearty breakfasts you are after – try out the Dundas Detour Café. The bright and airy space makes for a beautiful spot to spend a weekend morning, with an espresso-based drink and a fresh-made baked good or hot breakfast dish. detourcoffee.com/pages/our-cafe-detour and detourcoffee.com/pages/detour-cafe-john-st
Sammy's Ancaster
2 Cameron Dr., Ancaster
Formerly known as Sammy Jo's restaurant, Sammy's Ancaster Family Restaurant has been a mainstay of the Ancaster community since 1988. This is a spot that offers a diner/Greek-style mix of menu items, with a focus on large portions and a specialty of breakfast. Recently, they have announced a move from the current location to a larger spot in Ancaster. Stay tuned to their socials for all the details. sammysancaster.com
MOTEL
359 Barton St. E., Hamilton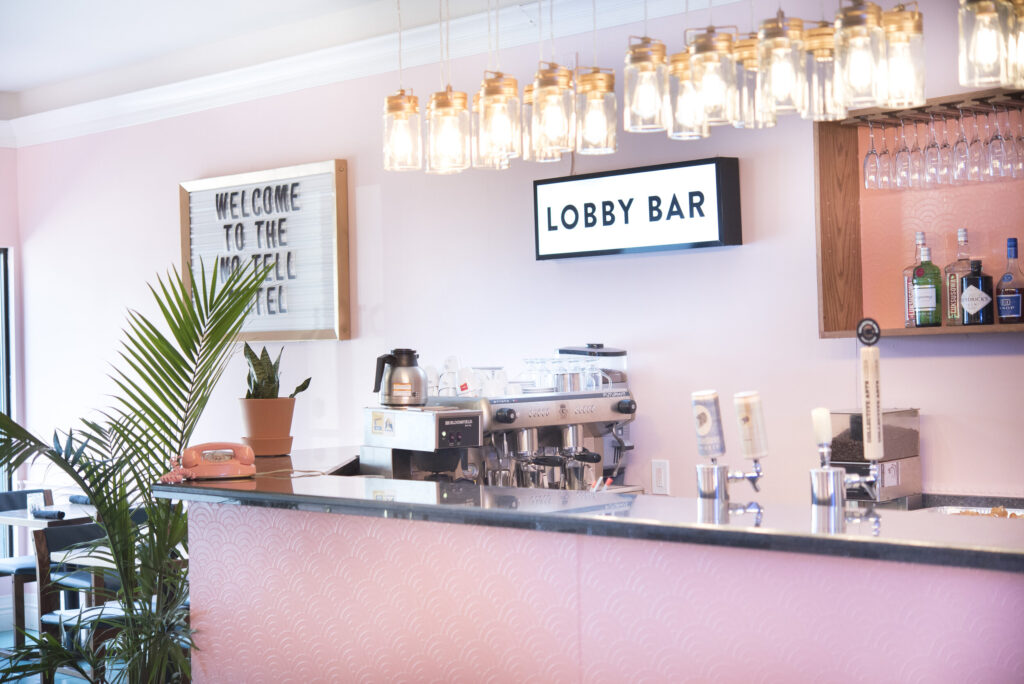 One of the more modern breakfast offerings in the city, you wouldn't call MOTEL traditional. It made a splash in the city offering gold flake-topped Champagne pancakes, served alongside vintage Miami-style décor. From there, MOTEL has continued to solidify its place as one of Hamilton's best breakfast joints with fare like challah French toast, sugar-cured bacon and loaded breakfast fries. There are also vegan and gluten-free options. motelrestaurant.com
Old Bagel House
101 Osler Dr., #120, Dundas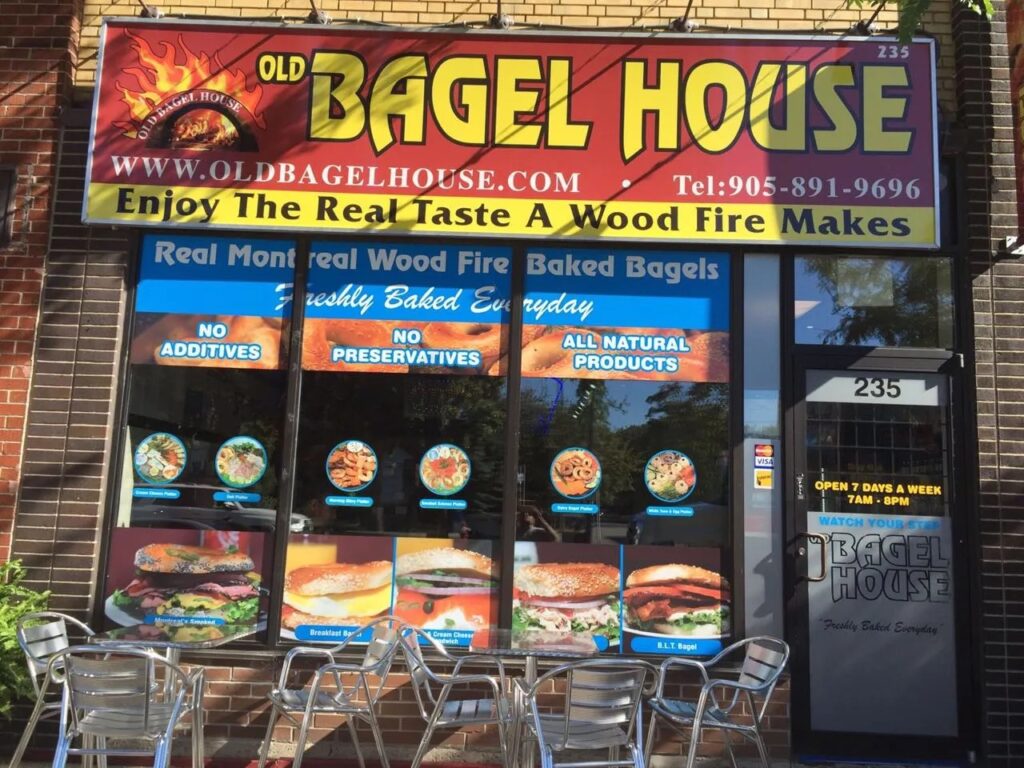 Made in the traditional style of the famous Montreal bagel houses, Old Bagel House has added something very special to the city's culinary scene: real homemade bagels. Before being baked in a wood oven, the bagels are hand-rolled and boiled in honey water for a crunchy sweet exterior. Try the classics like sesame or poppy seed, or pick up a caraway, pumpernickel or everything bagel. Top it with many choices of flavoured cream cheeses or enjoy it as a sandwich. (Hot tip: Try the breakfast bagel.) oldbagelhouse.com
Breezy Corners
1480 Hwy 6, Hamilton & 1145 Main St E, Hamilton
Out in the country off Hwy 6 is another diner-style restaurant known for home-cooked, large portions. Breakfast is served all day, at this mom-and-pop style eatery with dishes like steak & eggs, Benedicts, skillets, omelettes, breakfast sandwiches and the traditional bacon & egg dishes. And yes, they do have a whole lunch and dinner menu as well. Try the homemade soups. facebook.com/breezycorners/
West End Diner
1811 Main St. W., Hamilton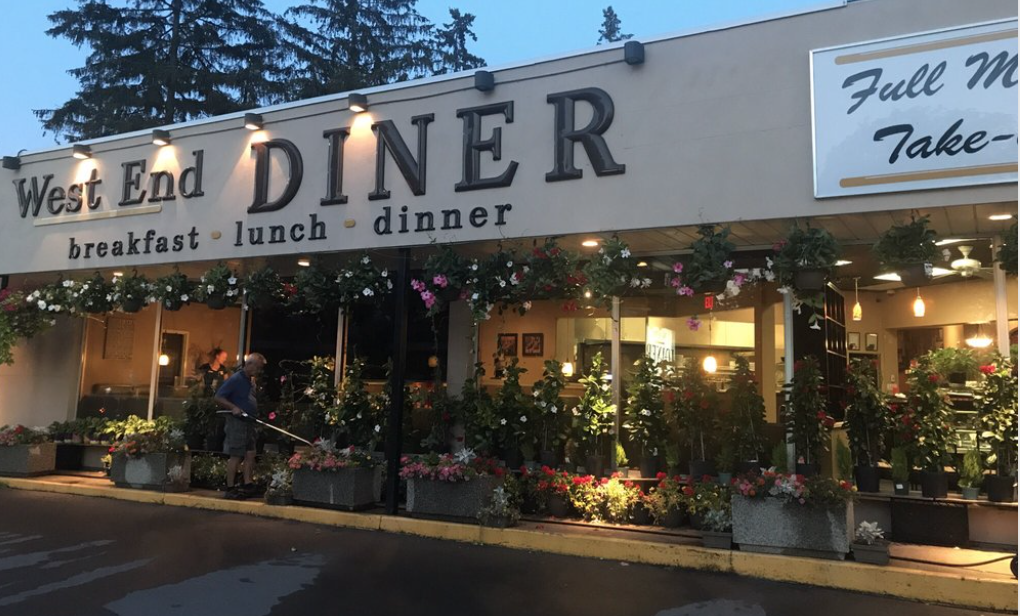 It's impossible to go wrong with just about any item on the menu at West End Diner. Its extensive menu – with some retro diner-inspired fare, some Greek-inspired fare, and a few things in between – covers everything from the classic bacon & egg breakfasts to Benedicts, omelettes, pancakes, waffles, French toast, and sandwiches. And that's just the breakfast menu. It's offered all day alongside other menu items, so you can enjoy breakfast at anytime of day. This is also one place that you won't be leaving hungry. The portions are huge.
Russell Williams
20 Plains Rd. E., Burlington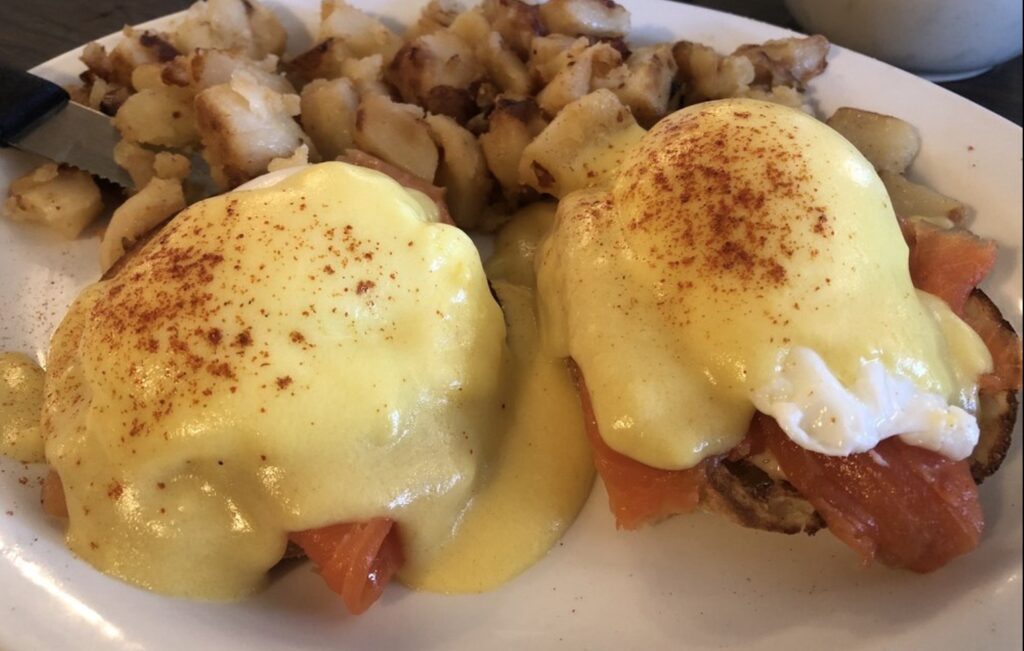 The Russell Williams Family Restaurant has been a local favourite establishment since 1932. The restaurant still rings of years past – in the best possible way – through the service, the décor, and the food. These days, it offers the same homemade food that made it popular decades ago. Russell Williams has all-day breakfast with all of the classics, including a build-your-own omelette option and buttermilk pancakes. russellwilliamsrestaurant.com
Donut Diner
1249 Stone Church Rd. E., Hamilton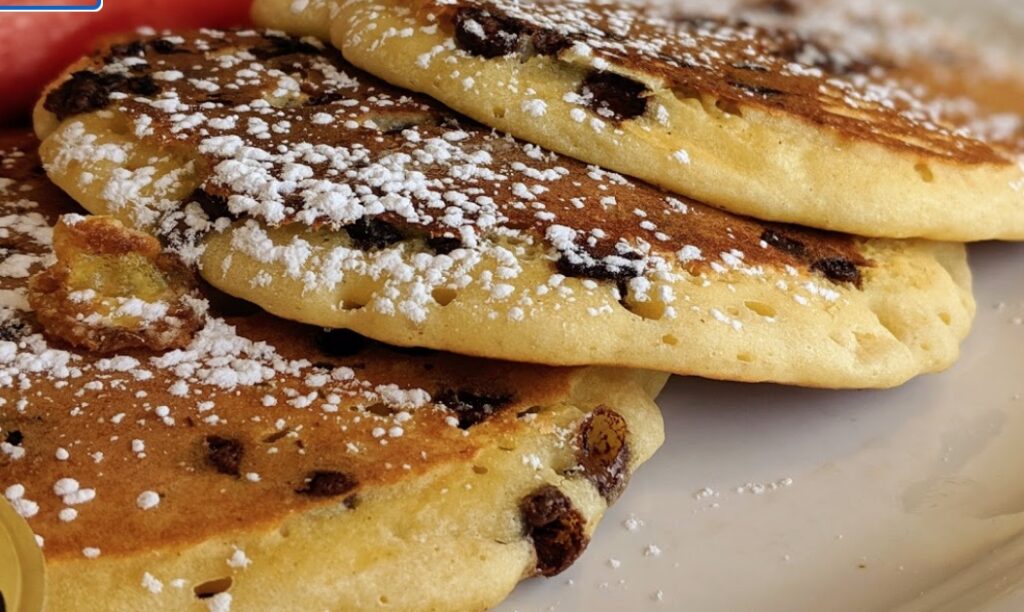 Whether you are dining in or enjoying a delicious hearty meal from the popular takeout window, Donut Diner has your cravings covered. Located on the east Mountain, this restaurant serves up tasty breakfast dishes from a retro-style establishment complete with checkerboard floors. From the hungry man platter to eggs Florentine and build-your-own omelettes, there are all the dishes you're looking for in a classic diner. Be sure to follow its social media for specials. P.S. Donut Diner is also known for golden, crispy fish & chips. donut-diner.ca
Broadway Diner
1550 Upper James St. #20, Hamilton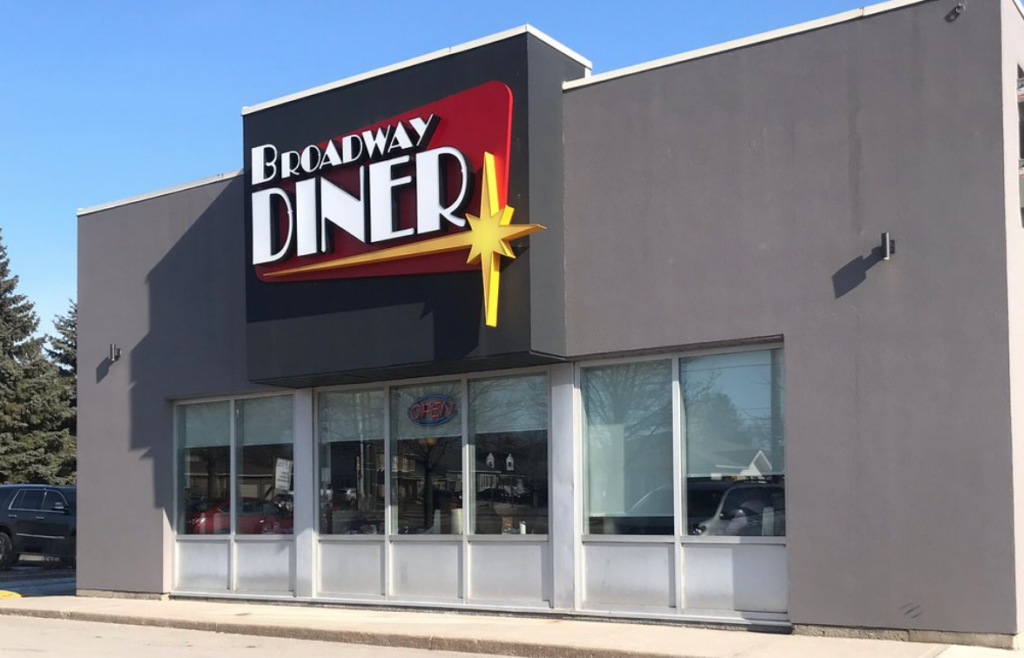 Broadway Diner is another breakfast joint where you won't go hungry – the portions are large. The all-day breakfast menu is full of items that are perfect for cozying up to on a cold day: bacon & egg plates, scramblers, skillets, waffles, Benedicts, breakfast sandwiches and more. The location off of Upper James (at Rymal), is always full of customers filling their bellies with the delicious home-style cooking. facebook.com/broadwaydinerhamilton
The Village Restaurant
35 King St. E., Stoney Creek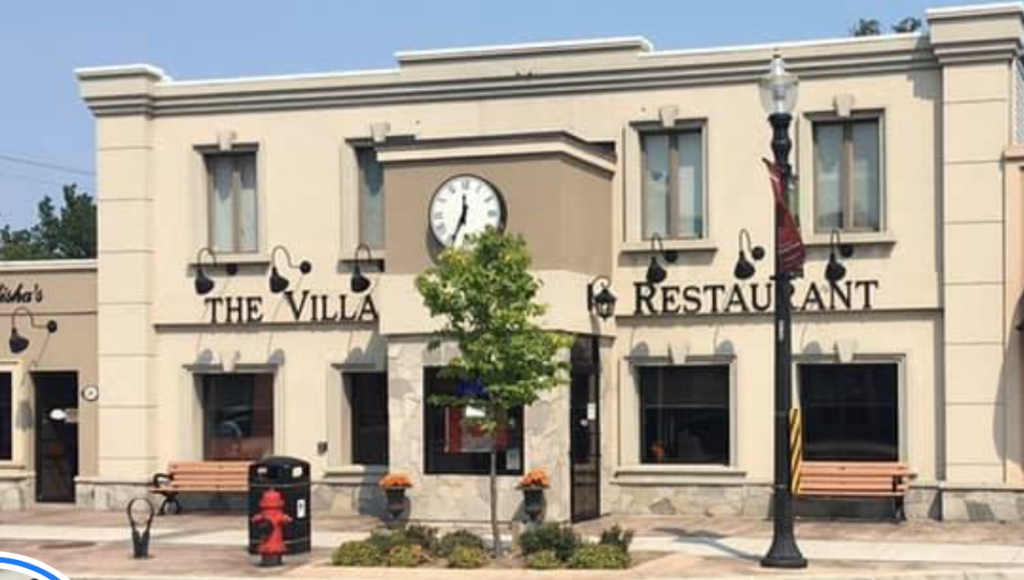 A community hub in oh-so-historic downtown Stoney Creek, The Village Restaurant has a motto of "make sure the guests don't leave hungry" and definitely stands by that. Portions are massive for all of the breakfast, lunch and dinner options. The breakfast menu includes items like sausage & eggs, western omelettes, NY strip steak & eggs and the millennial mainstay: avocado toast. There are lots of sugary breakfast items for those with a sweet tooth. villagerestaurant.ca
Café Limoncello
226 Ottawa St. N., Hamilton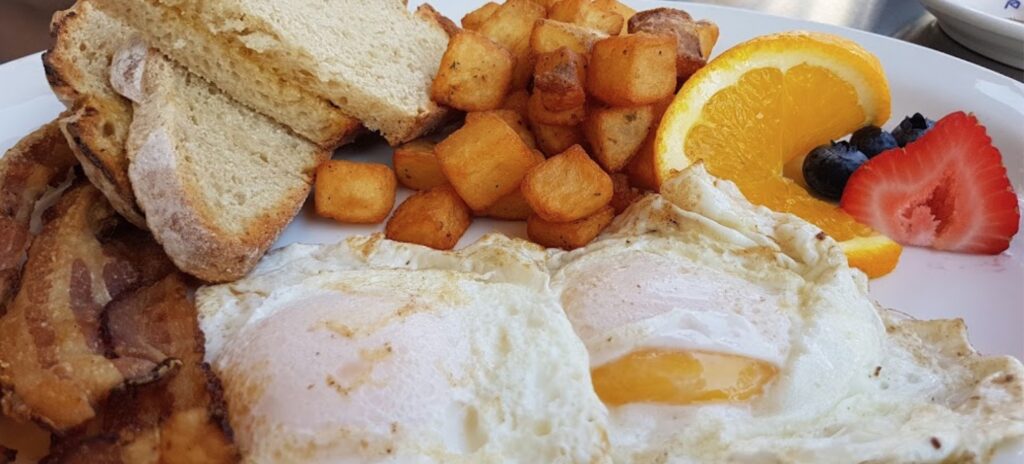 A culinary crowd favourite on Ottawa Street North, Café Limoncello offers a brunch menu on Saturdays and Sundays that will impress any breakfast connoisseur. With unique menu items like eggs purgatory, breakfast pizza with a Hollandaise base, an espresso waffle tower and crab cakes Benedict, traditional breakfast favourites get a modern/Italian spin at this popular neighbourhood go-to spot. cafelimoncello.com
Copper Kettle Café
312 Dundas St. E. #4, Waterdown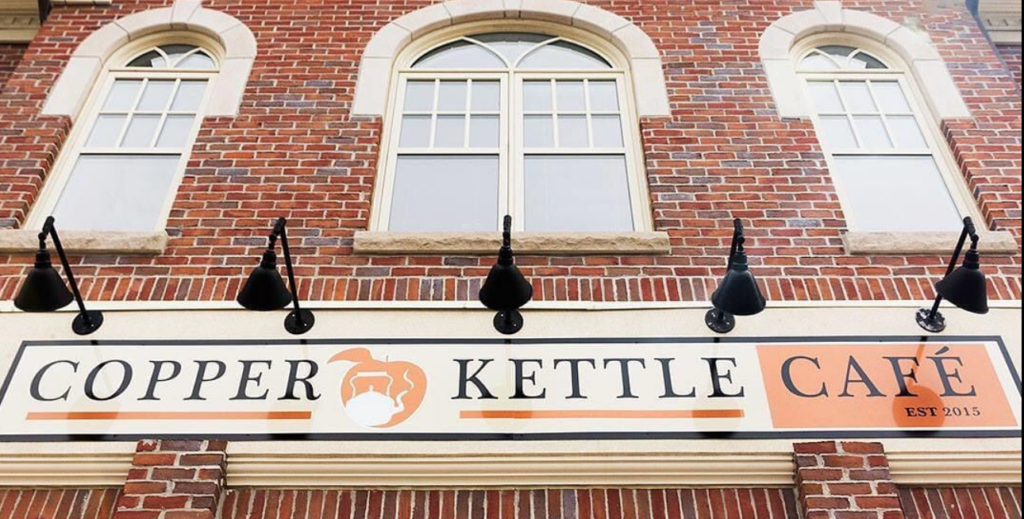 Though it's more known for warm, sweet fritters, Copper Kettle Café in the heart of the Waterdown Village has quite a good breakfast menu, complete with an eggs & bacon offering, avocado toast, granola yogurt parfait and more. If you're a sweet fan, try the Belvedere stuffed French toast. Also, who says you can't have fritters for breakfast? copperkettlecafe.ca
OTHER NOTABLE BREAKFAST JOINTS
541 Eatery & Exchange
541 Barton St. E., Hamilton
fivefortyone.ca
Ace Family Restaurant & Lounge
1120 Fennell Ave. E., Hamilton
facebook.com/AceRestaurantSportsBar/
AJ's Grill
94 Dundas St. E., Waterdown,
Bedrock Bistro
260 Queenston Rd., Hamilton
thebedrockbistro.com
Big Top Family Restaurant
754 Main St. E., Hamilton
The Cannon
179 Ottawa St. N., Hamilton
thecannon.coffee
Dosa Place
352 Main St. W., Hamilton
dosaplacehamilton.com
The Egg & I Restaurant
1760 Upper James St., Hamilton
1242 Garner Rd. W., Ancaster
eggandi.ca
Gage Park Diner
975 Main St. E., Hamilton
gageparkdiner.com
Golden Griddle Family Restaurant
1119 Fennell Ave. E., Hamilton
goldengriddlehamilton.com
Jax Sweet Shoppe
33 King St. W., Dundas
jaxsweetshoppe.com
John Street Diner
29 John St. N., Hamilton
facebook.com/JohnStreetDiner/
Maple Leaf Pancake House
1520 Main St. W., Hamilton
mapleleafpancakehouse.business.site
Mount Royal Family Restaurant
2029 Mt. Forest Dr., Burlington
mountroyalfamilyrestaurant.ca
Pür & Simple
737 Golf Links Rd., Ancaster
pursimple.com/ancaster/
Saint James Café
170 James St. N., Hamilton
saint-james.ca
Steve's Open Kitchen
149 James St. S., Hamilton
facebook.com/sok1975/
Two Cougars & A Café
601 Burlington St. E., Hamilton
facebook.com/TwoCougarsAndACafe/
Windmill Restaurant
2238 Mountainside Dr., Burlington