A wise man once said that 'life is like a box of chocolates, you never know what you're gonna get' and in that regard, 

the Hamilton-Burlington area has no shortage of Gump-worthy decadence.
Chocolate is a guilty pleasure for so many and the variety of chocolatiers and chocolate options we have in the city would make Willy Wonka – and Forrest Gump – proud. From melt-in-your-mouth truffles and bonbons to luxurious filled chocolate bars and Belgian chocolate drinks, those with a sweet tooth are spoiled for choice in both Hamilton and Burlington. Find some of our favourite chocolatiers below and let your sweet tooth guide you.
Beanermunky Chocolate
50 King St. W., Dundas
beanermunky.com
IG: @beanermunkychoc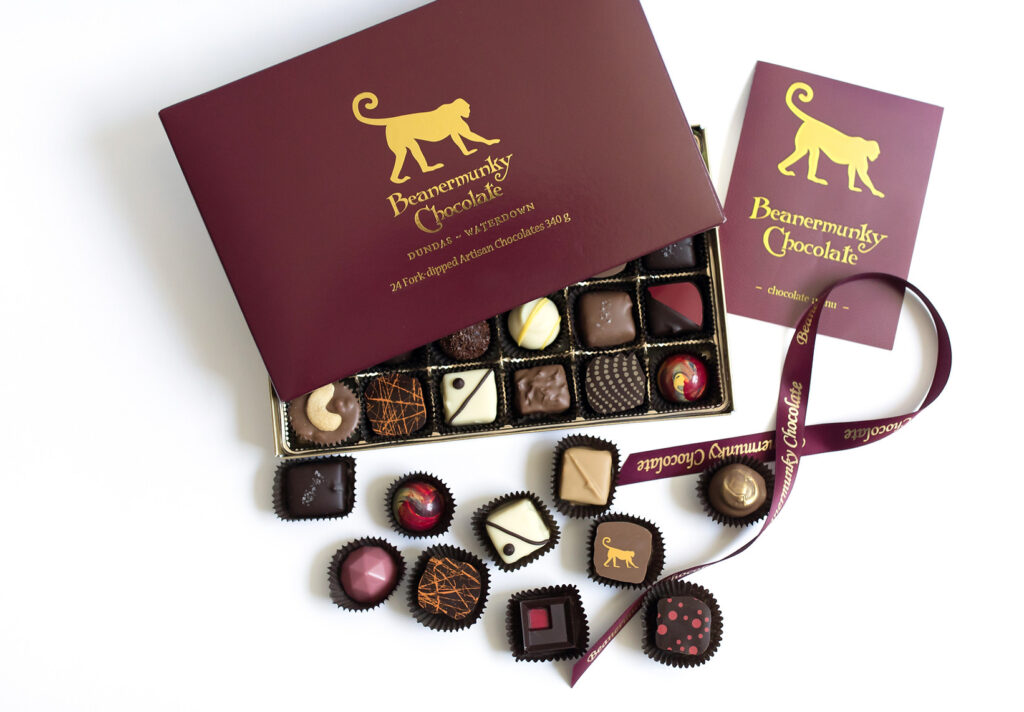 In the heart of Dundas, Beanermunky Chocolate specializes in fork-dipped artisan chocolates and confections. Best known for its truffle-style chocolates, Beanermunky opened its first location in 2005 (in the Hamilton Farmers' Market) and has been going strong in Dundas since 2011. All of the chocolates are made on-site by hand with high-quality ingredients and include flavours like chai latte, raspberry merlot, peanut Skor crunch, cassis noir, key lime pie and many more. In addition to its specialty fork-dipped chocolates, Beanermunky offers confections such as bear paws, caramel pretzels and chocolate popcorn.
Christy's Gourmet Gifts
3530 Mainway, Burlington
christysgourmetgifts.com
IG: @christysgourmet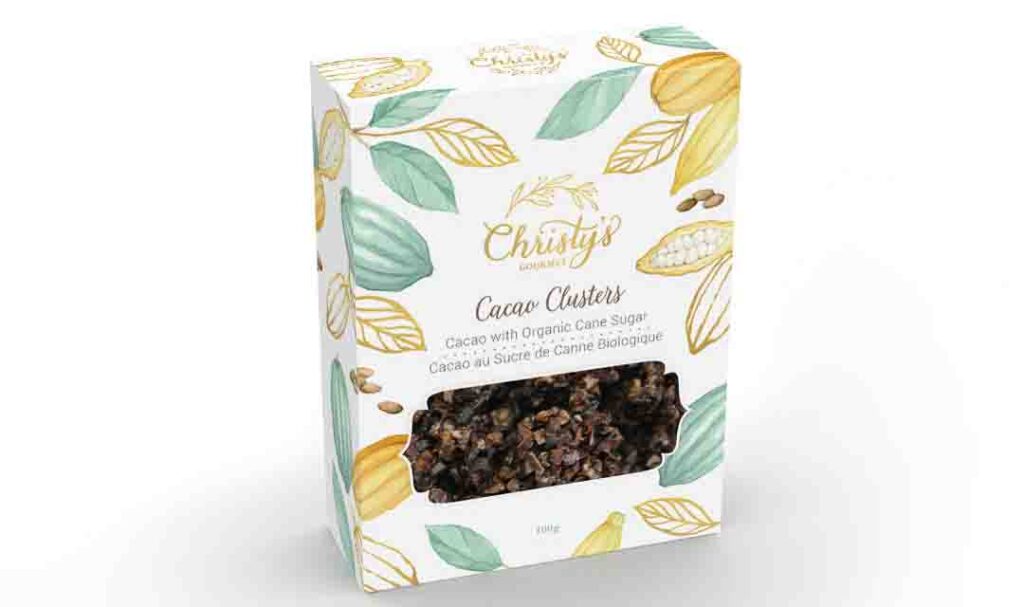 A Burlington favourite since 2002, Christy's Gourmet Gifts began with its Christy's Crunch product – a chocolate, toffee and biscuit creation of which the recipe has been passed down through generations of Christy's family. (The company continues to be family-run today.) The Christy's Crunch products, alongside fluffy shortbread, continue to be one of the mainstays of the business, with additions to the offerings such as decorated sugar cookies, Belgian bites, hot chocolate spoons, brittles and other chocolate-dipped treats. Christy's also offers chocolate-making events with master chocolatier Bernhard.
Chocolat on James
123 James St. N., Hamilton
chocolatonjames.com
IG: @Chocolatonjames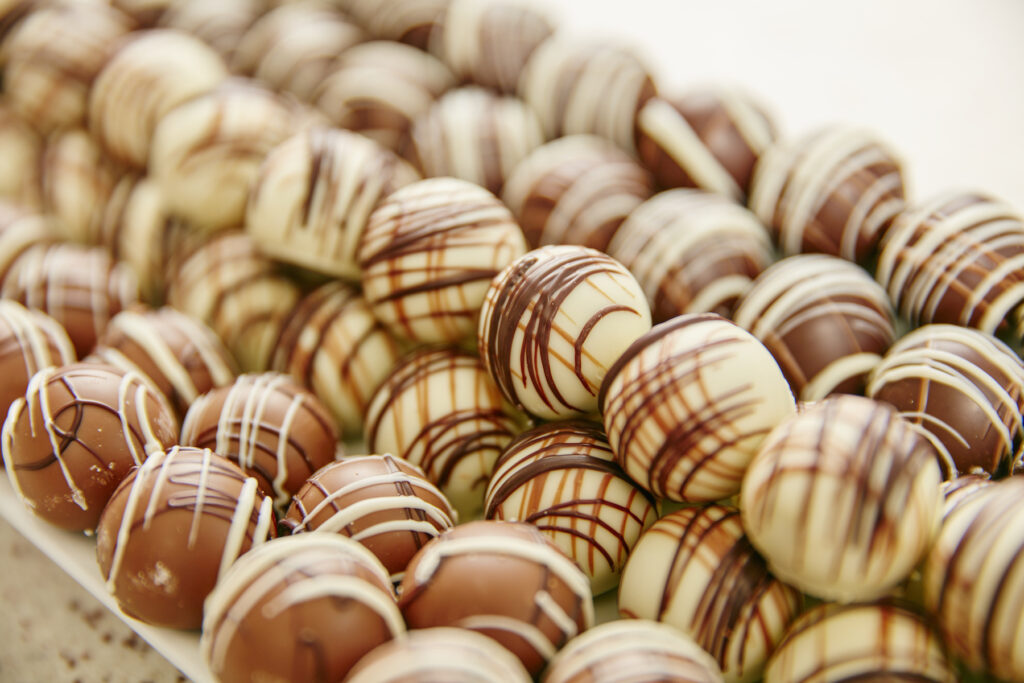 Chocolat on James was opened in 2015 by Sheryl Cronsberry. Alongside her team, Sheryl built up Chocolat on James to the popular chocolate haven that it is today. In 2022, Mary Nguyen – a professional pastry baker – took over the reins and continues the delicious product lines at Chocolat on James. The large location has many chocolatey options to choose from, but it is best known for truffles, peanut butter cups, dipped marshmallows, fudge, bars, and chocolate-dipped Oreos. Chocolat on James also has a variety of hot drinks, including a decadent hot chocolate lineup.
Walker's Chocolates
1050 King St. W., Hamilton
3350 Fairview St., Burlington
walkerschocolates.ca
IG: @walkerschocolates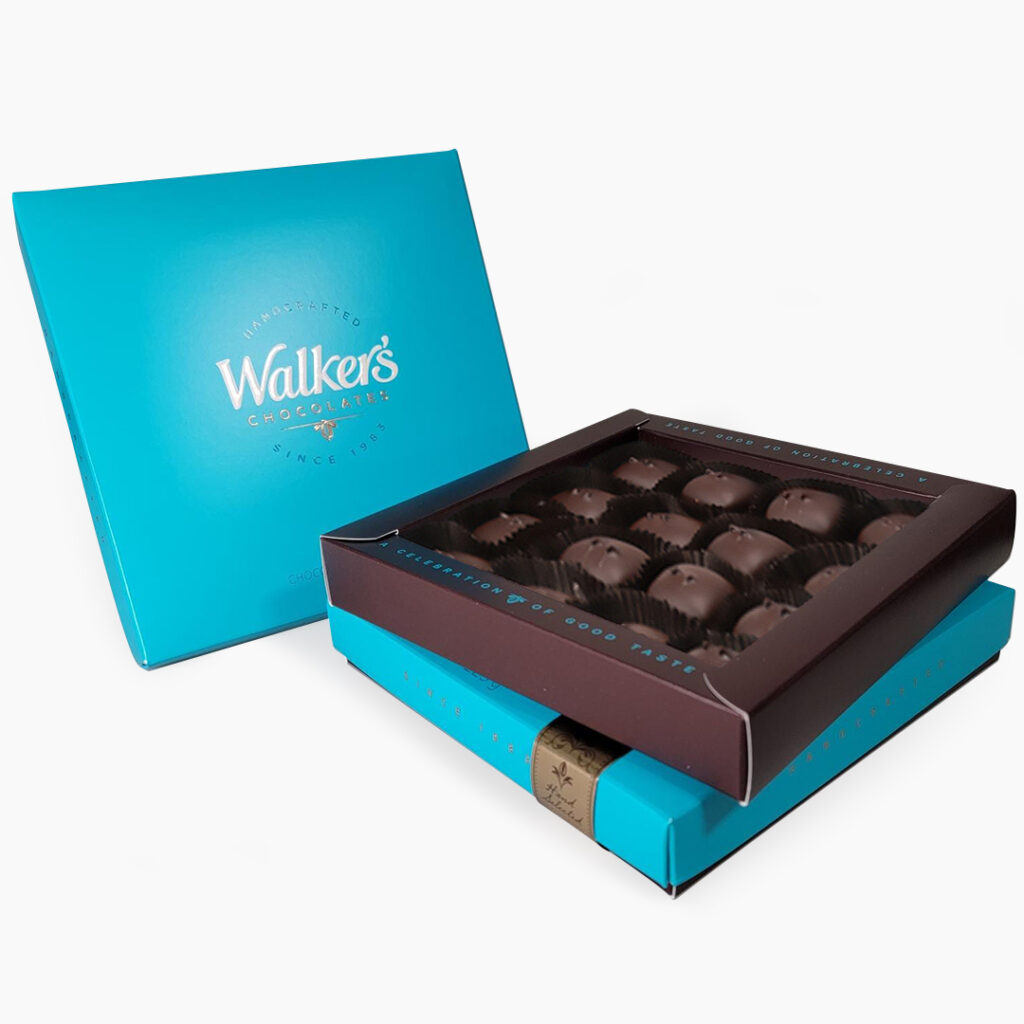 Most in Hamilton know Walker's Chocolates. It has been serving up sweet treats in the area since the early '80s, and has made a name for itself locally, with its first shop opening in Burlington and then opening two more stores in Hamilton in the following years. Though it has a wide variety of moulded chocolate offerings, Walker's is best-known for its mint meltaways, double-dipped cherries, and sea salt caramels. The company continues to be a family affair, with the second generation now at the helm of the company.
Madam Bonbon
165 Locke St. S., Hamilton
madambonbon.ca
IG: @madam_bonbon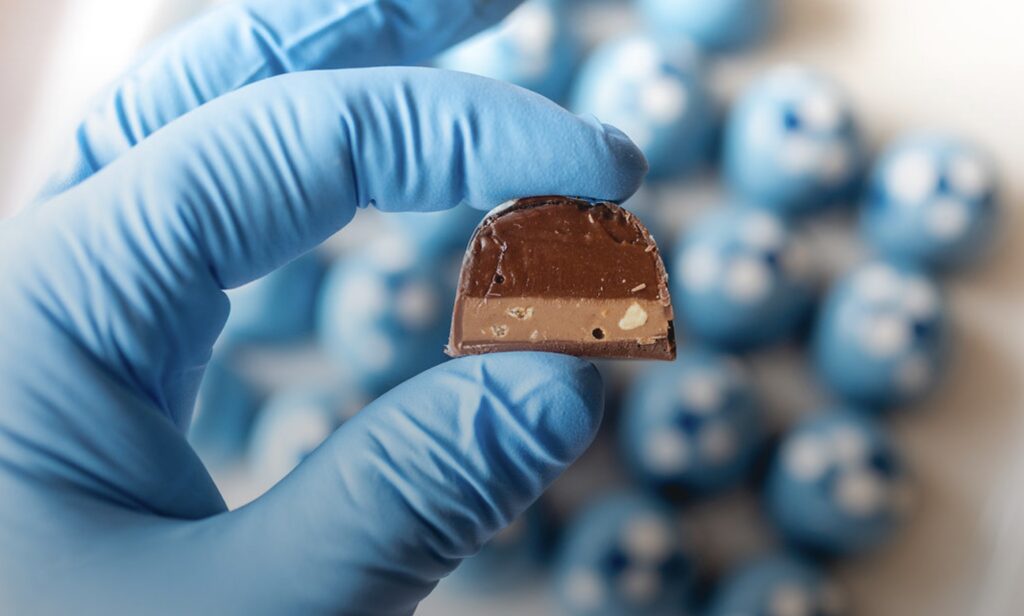 Madam Bonbon is one of the newest chocolatiers on the scene and is creating a buzz with some truly eye-catching and vibrant new creations. Previously working out of a shared kitchen, its burgeoning popularity has allowed it to open a standalone location on Locke Street. At Madam Bonbon, the focus is on creating some unique flavour combinations for shiny, decorated bonbons: hibiscus rosehip, cherry pistachio, Earl Grey & cookie crunch, honey peanut and more. In addition to its main bonbon product line, it has flavoured chocolate bars and salted butter caramels – both with unique flavours as well. Check out Madam Bonbon's social media to discover seasonal flavours.
Chocolate Sensations
240 Wilson St. E., Ancaster
89 Grand River St. N., Paris
chocolatesensations.ca
IG: chocolatesensations_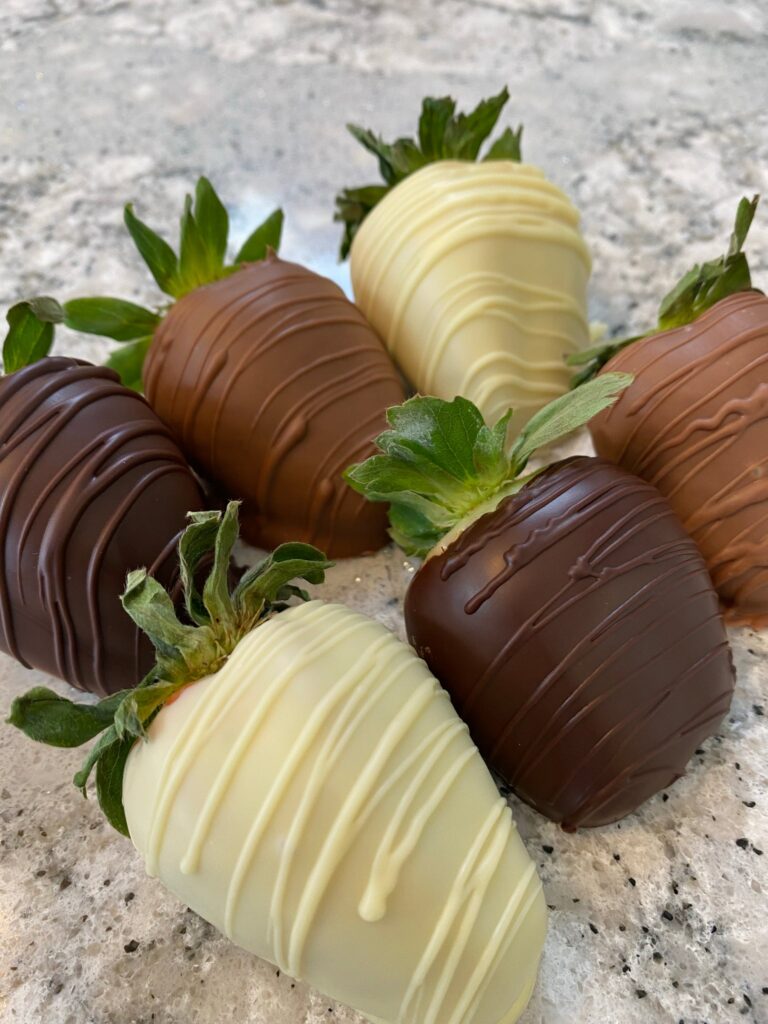 Beginning as a home-based business in 2003, Chocolate Sensations got its brick and mortar start with an original location in Paris and recently expanded to open a location in the Ancaster Village. Both locations offer a wide variety of high-quality chocolate products, including chocolate-dipped strawberries, truffles, flavoured chocolate bars, and chocolate-dipped treats (Oreos, almonds, sour keys, licorice and more). In the warm weather months, it offers Kawartha Dairy ice cream, and "sensational" ice cream bars topped with all sorts of goodies.
The DSRT Company
1439 Main St. E., Hamilton
thedsrtcompany.com
IG: @thedsrtcompany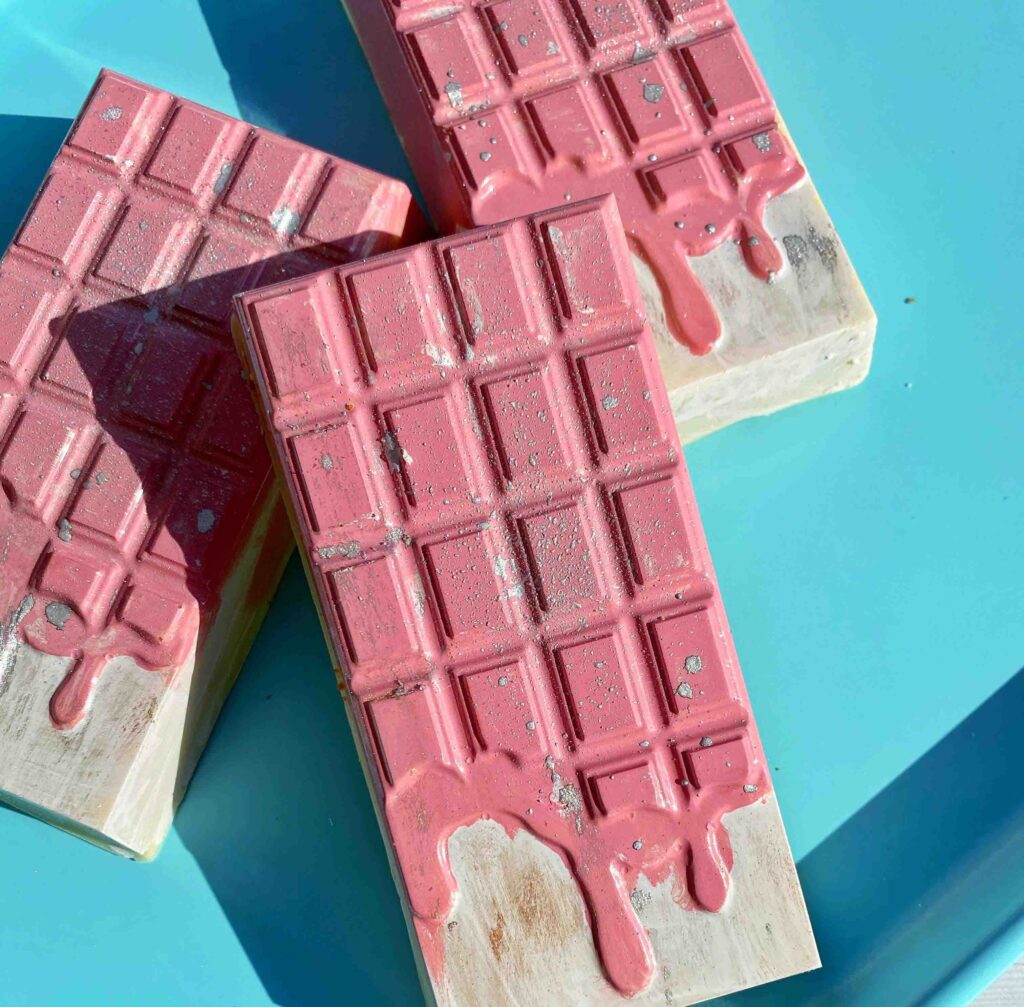 Headed by its creator, baker and chocolatier Summer Badawi, The DSRT Company has gained popularity over the last few years on social media and beyond and is garnering a reputation for decadent and spectacular DSRT bars. These thick chocolate bars are stuffed with fillings like smorz (semi-sweet ganache, chocolate chips, marshmallow fluff and graham cracker), life of the party (peanut butter ganache, salted caramel, chopped peanuts and Reese's thins) and so much more. Check out its social media to see what DSRT is making next.
Chocolate Tales
430 York Blvd., Hamilton
chocolatetales.ca
IG: @chocolatetales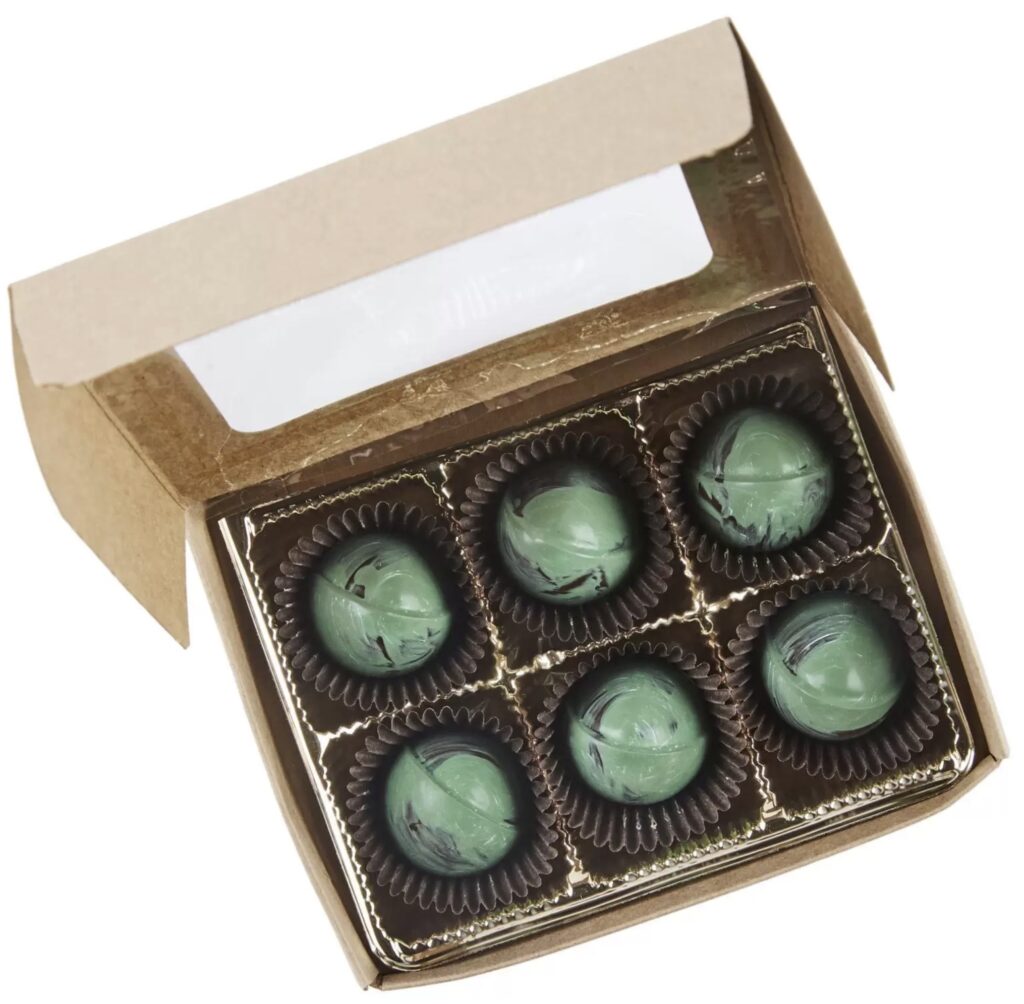 Luckily for Hamiltonians, Chocolate Tales creates treats that almost everyone can enjoy – as a peanut-free and tree nut-free chocolatier. Chocolate-wise, it is best known for assorted filled truffles (think dulce de leche, honey lemon, Moscow mule), origin chocolates, and burst bars (milk chocolate marshmallow, dark chocolate cherry), but Chocolate Tales also offers popular virtual classes and in-person workshops. Sugar-free, vegan, nut-free and more, for those with dietary restrictions, this is a great option locally.
Purdy's Chocolatier
999 Upper Wentworth St., Hamilton
900 Maple Ave., Burlington
purdys.com
IG: @purdyschocolatier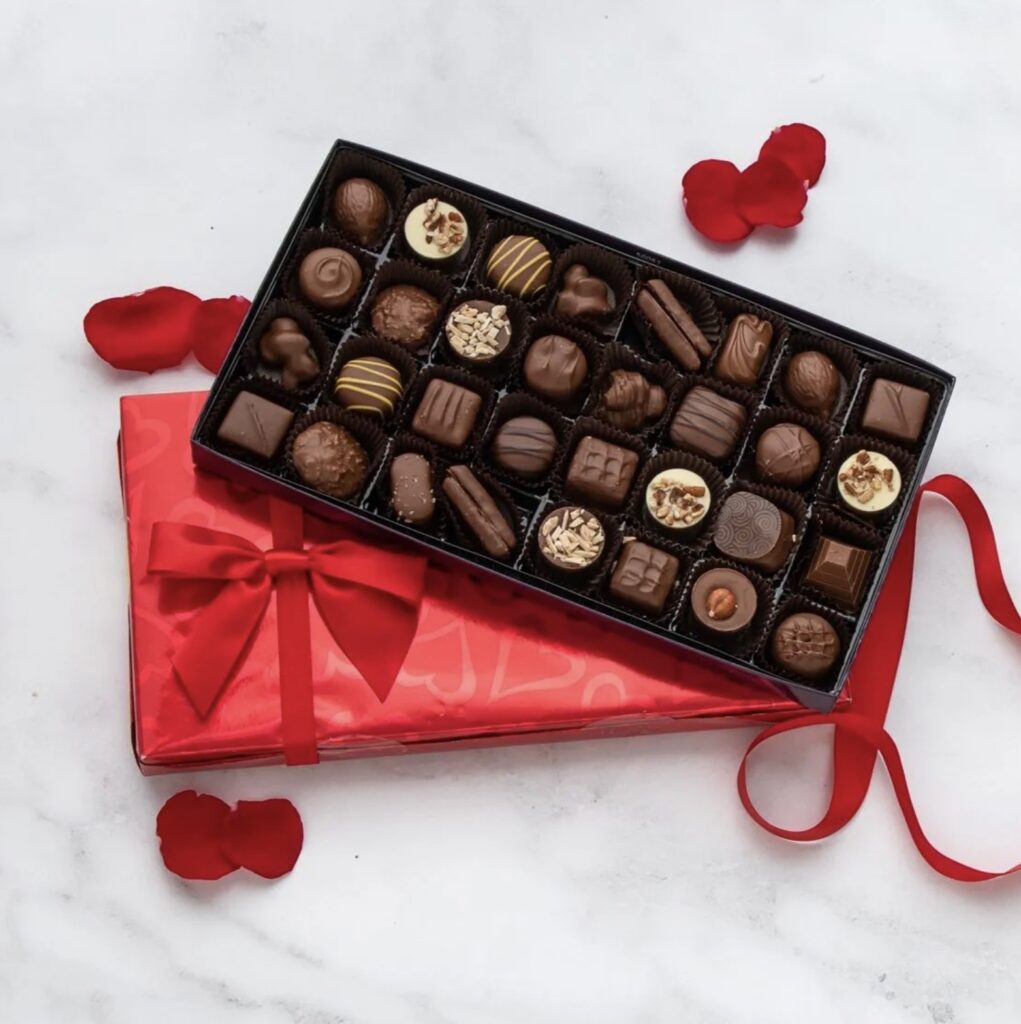 Canadian company Purdy's has become a mainstay in the chocolate community country-wide, with its bold purple packaging, shops, and high-quality chocolate helping it to stand out among the crowd. Customer favourites include sweet Georgia browns: a mix of roasted pecans, soft caramel and chocolate and Purdy's hedgehogs – finely ground hazelnut and creamy milk chocolate gianduja in the shape of, you guessed it, a hedgehog. Purdy's also has a variety of vegan and sugar-free offerings, so there is something for everyone.
Candi Werx
605 Concession St., Hamilton
candiwerx.com
IG: @candi_werx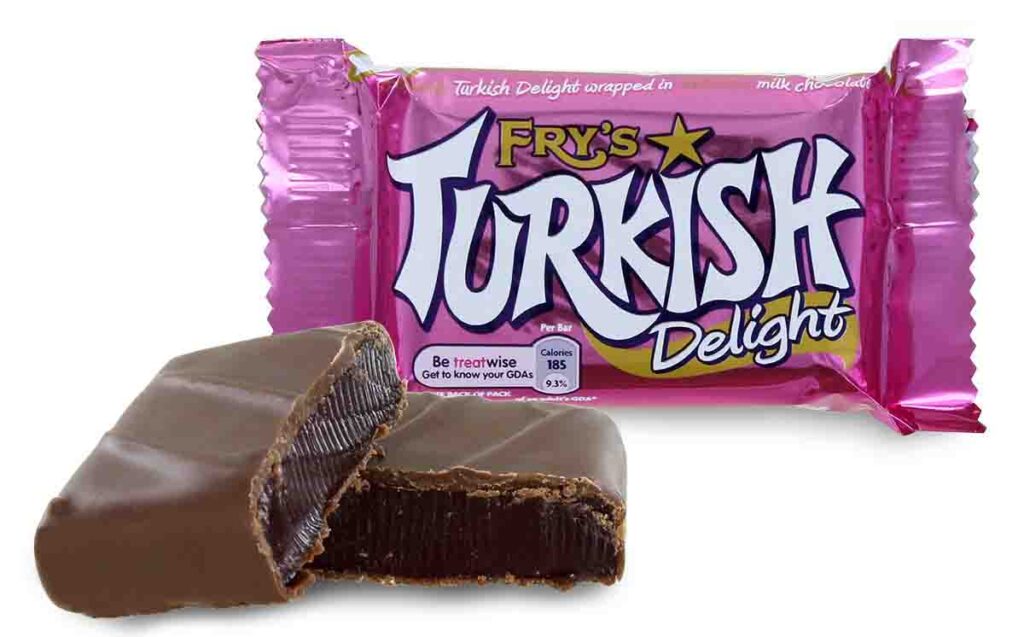 Candi Werx on Concession Street is a dream come true for those with a sweet tooth. Hard-to-find retro sweet and confectionery products, British imports and locally made artisan chocolate products line the walls of the store. Many of its chocolate products are made in-store by owner Jules, who has close to two decades' worth of experience serving up candies and sweets. You can find products like 100 Grand, Whatchamacallits, Abba-Zabba, Charleston Chew and so many more. If you're looking for a specific sweet or chocolate, look no further as they just may have it.
Lola Choco Bar & Sweet House
423 Elizabeth St., Unit 13, Burlington
lolachocobar.com
IG: @lolachocobar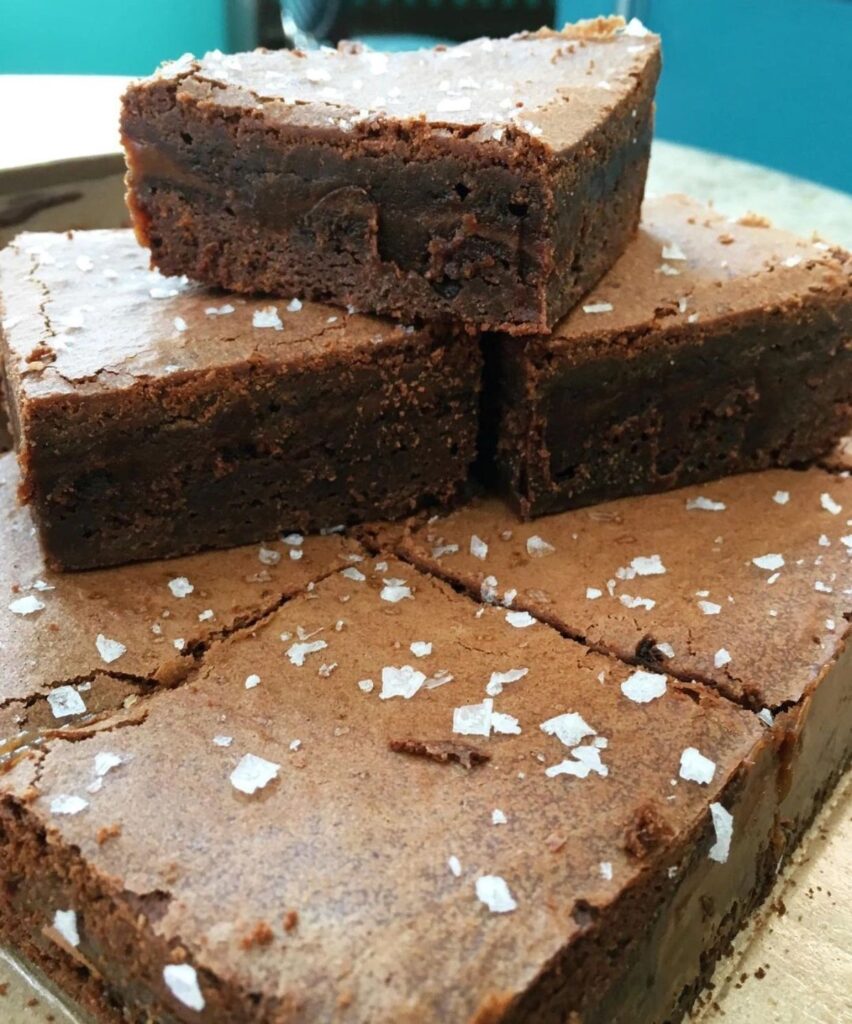 Lola Choco Bar & Sweet House is best known for delicious drinks, but it also creates fabulous pastries and – of course – chocolate products. Chocolate-wise, Lola specializes in handmade French bonbons. Flavours include creative options like oat milk double double, key lime, raspberry pistachio crunch, and creme brulée. If you really want to get the full chocolate experience, try the drinking chocolate – a hot drink made with coconut and 100 per cent dark Ecuadorian chocolate; it's beyond decadent and so delicious.
Laura Secord
2 King St. W., Hamilton
75 Centennial Pkwy N., Hamilton
laurasecord.ca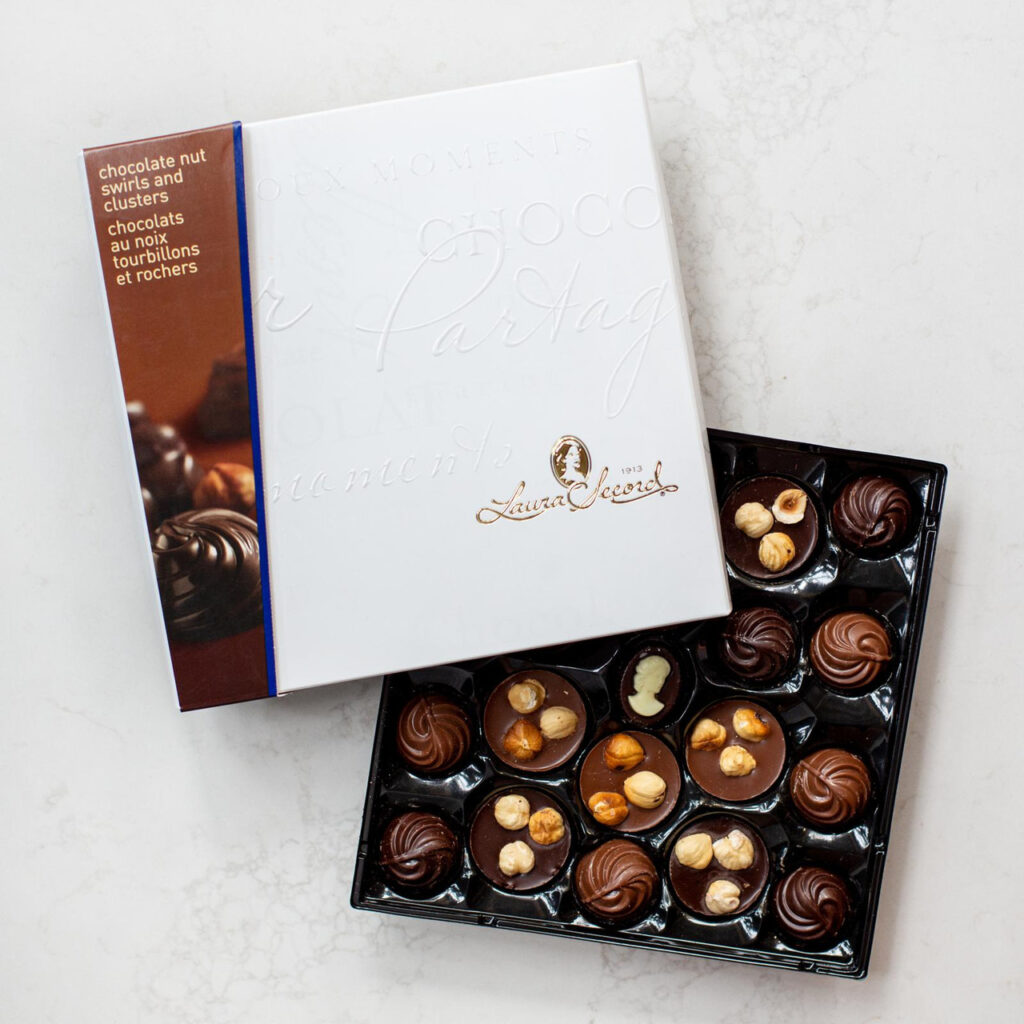 Laura Secord has quite the history – this Canadian company has been creating chocolates since 1913. When shopping from Laura Secord, you have options: You can either visit one of the local retail outlets or shop online for your treats from its easy-to-use website. Best known for quality chocolate bars, signature chocolates, mint chocolates and maple chocolates, for those looking for traditional-style sweets, Laura Secord is a top-notch option. It also offers a line of peanut-free chocolates, sweets and ice cream.