Your mouth will water just reading about the delicious food products being created and served in Hamilton and Burlington. One of these delightful gifts would be a perfect addition to a stocking, tree or holiday table near you.
It comes as no surprise that buying local continues to be a must for many holiday shoppers this year. Supporting local entrepreneurs and businesses can reduce your carbon footprint while putting money right back into your community. In the Hamilton-Burlington area, there are many entrepreneurs who are creating amazing food products right here in our own backyard – many of them with food products they have grown themselves! Find some of these delicious picks in our list below.
Marty's Pickles
Marty, of Marty's Pickles, knows a thing or two about these briny delicacies. Since the age of 12, Marty Strub has been creating pickles with his family – well-known pickle-makers in the area. The family's company began on Mulberry Street in Hamilton, brining pickles in wooden barrels in the basement of their family home. Nowadays, Marty Strub keeps the recipes relatively simple, sticking to the tried-and-true favourites that his family created. There is still a good variety within his offerings, from the traditional brined-in-small-batches pickles and sweet bread and butter pickles to marinated mushrooms and pickled beans.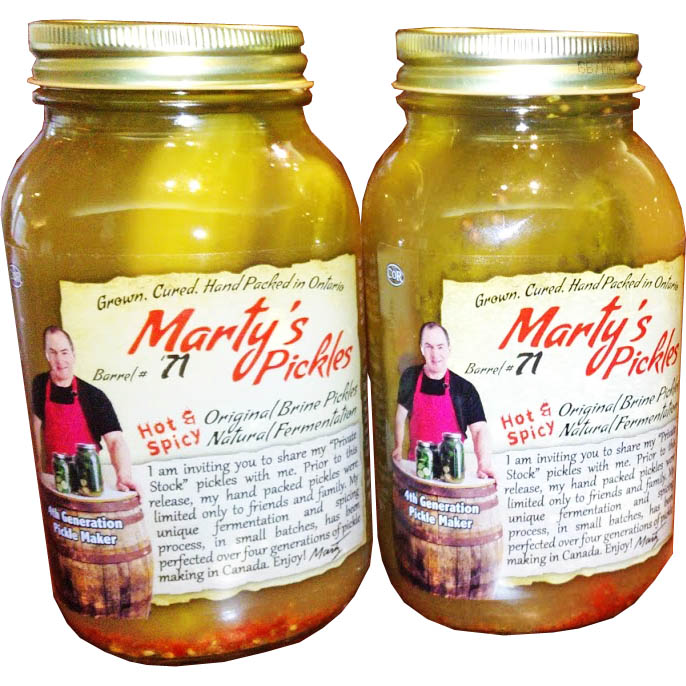 ---
Beach Road Meats & Deli – Kielbasa
Beach Road Kielbasa is well-known within the community and for good reason. During the years following its inception more than 40 years ago, customers would line up around the block to get their hands on this yummy smoked meat. These days it is not as difficult to get since the Hamilton-famous product is available at most large grocers within the area. Beach Road Kielbasa makes a great addition to holiday charcuterie boards!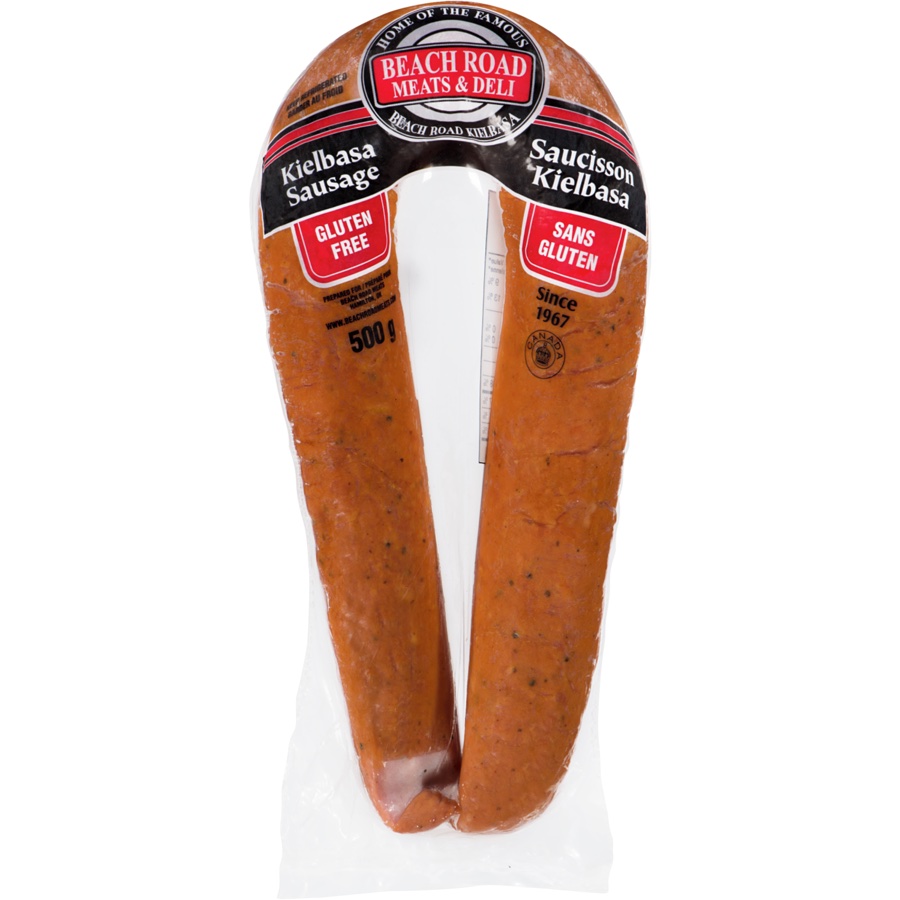 ---
Morden's Organic Farm – Jams and Preserves
Located in Dundas, Morden's Organic Farm store has many of the homemade farm-store essentials that you may be searching for, from cookies and baked goods to bone broth and pastured meats. The sixth-generation-run sustainable farm is also notable for its variety of preserves and jams, perfect for enjoying warm-weather produce throughout the colder weather seasons. From the corn relish to the peach and pepper chutney or the green tomato blend, there is something for everyone to enjoy.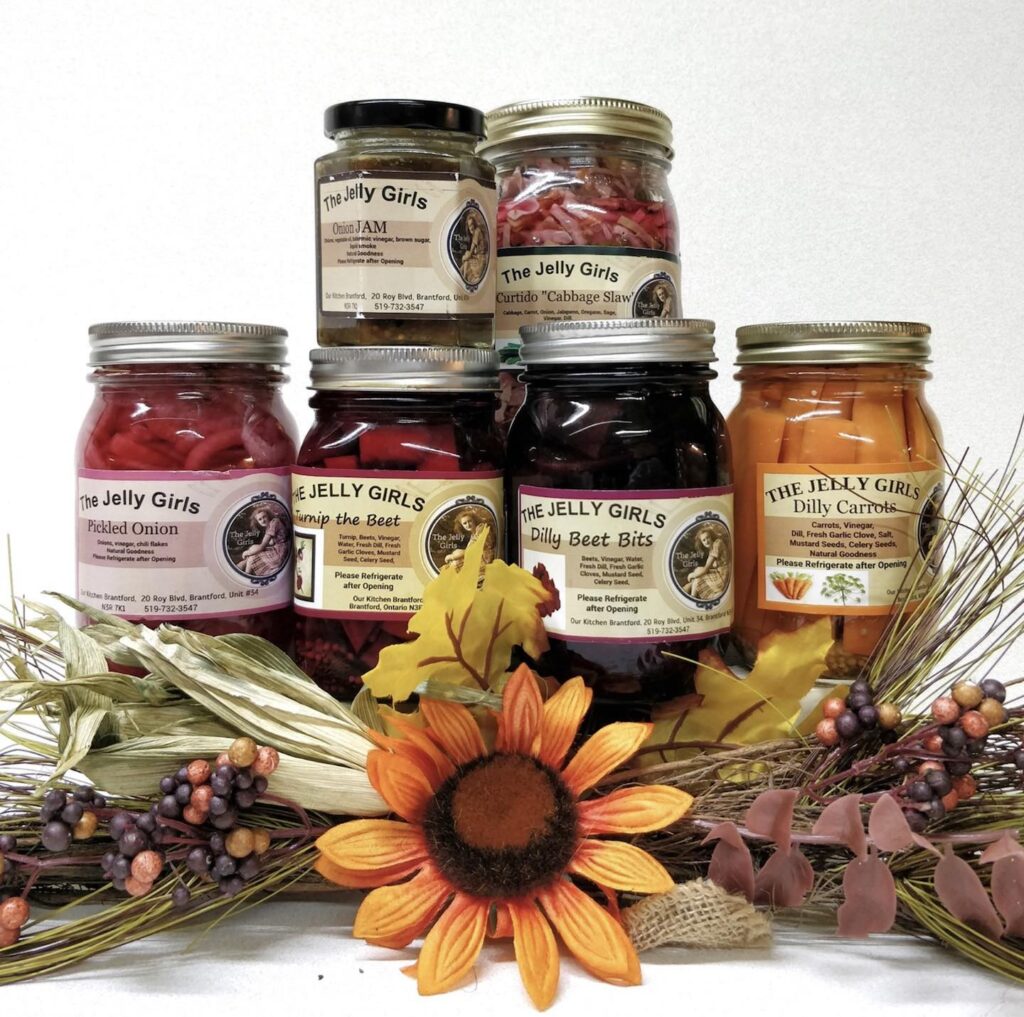 ---
Dutchman's Gold – Honey
Starting up in 1981 in the Carlisle community, Dutchman's Gold is another local producer that has been doing the same thing for many years – and doing it very, very well. Dutchman's is known for its unpasteurized honey products, including classic jarred honey, flavoured honey and honeycomb, beeswax candles, skincare and more. For a taste of the season – try the holiday spice honey!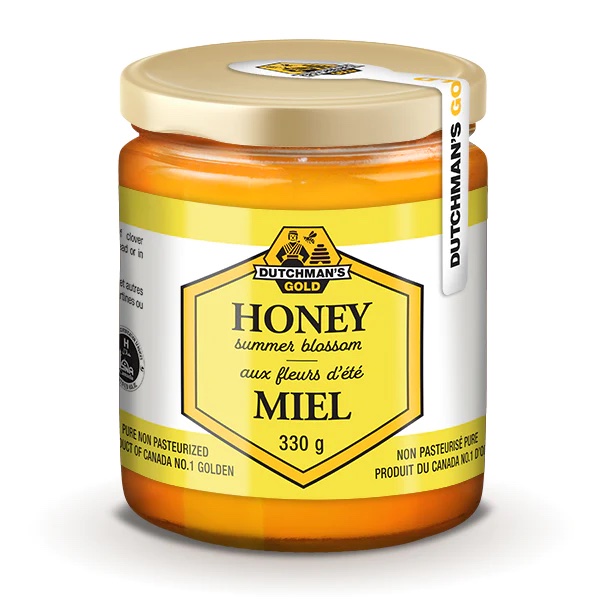 ---
Drummond Farms - Apple Cider
Drummond Farms in Waterdown grows farm-fresh apples and apple products straight from the farm to the customer. This fifth-generation-owned farm grows more than 20 types of apples, never waxed, and produces its famous sweet apple cider – a big hit at all those holiday parties.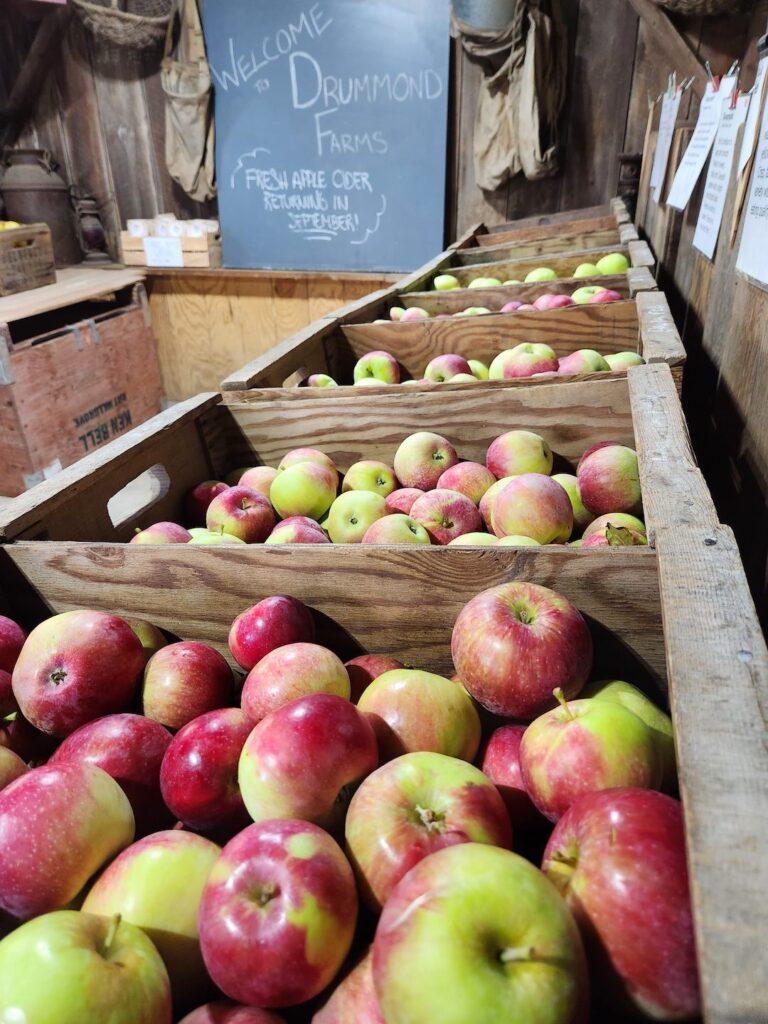 ---
Winterhill Forest Farm - Maple Syrup
Located in the Dundas Valley, the husband-and-wife duo at Winterhill Forest Farm really offers it all. Many of their agricultural additions seem to work in harmony with each other: their potager-style garden provides sustenance for their bees, their animals are used to tidy up the farm and provide manure for the garden, and their beekeeping bees are working as pollinators for all of their products. A must-try is the pure maple syrup because Winterhill prides itself on the simplicity of its syrups; letting the true Canadian flavour shine. Interested in corporate gifts? They offer that too!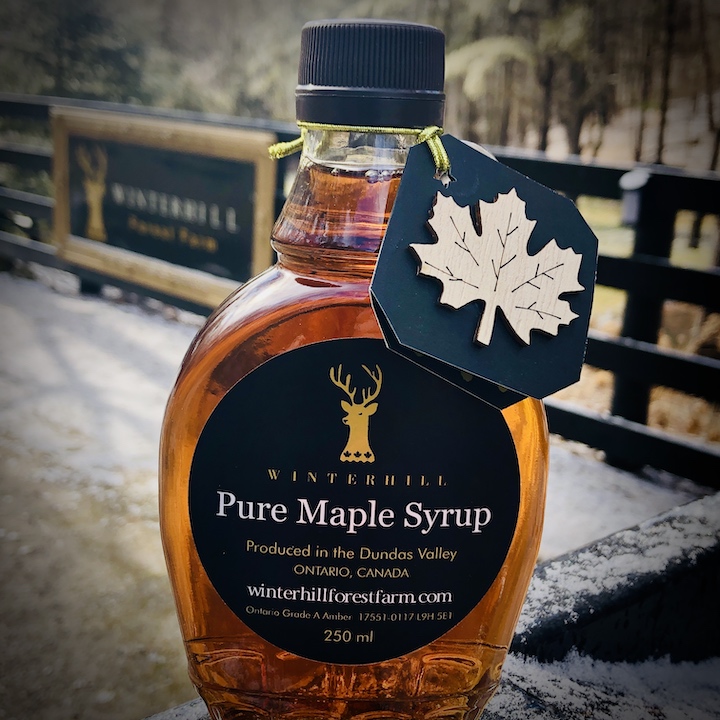 ---
Nuttyhero
Nuttyhero is all about incorporating superfoods into people's lifestyles in a simple and delicious way. Partners Courtney and Arjun, both lifelong athletes, perfected their recipe for nut and seed butters in their home kitchen and then expanded the business to create a full product line in their commercial kitchen in Burlington while still staying small-batch. Choose from butters called Maple Cinnamon, Chocolate Bliss, Coconut Crunch, Honey Vanilla and Original.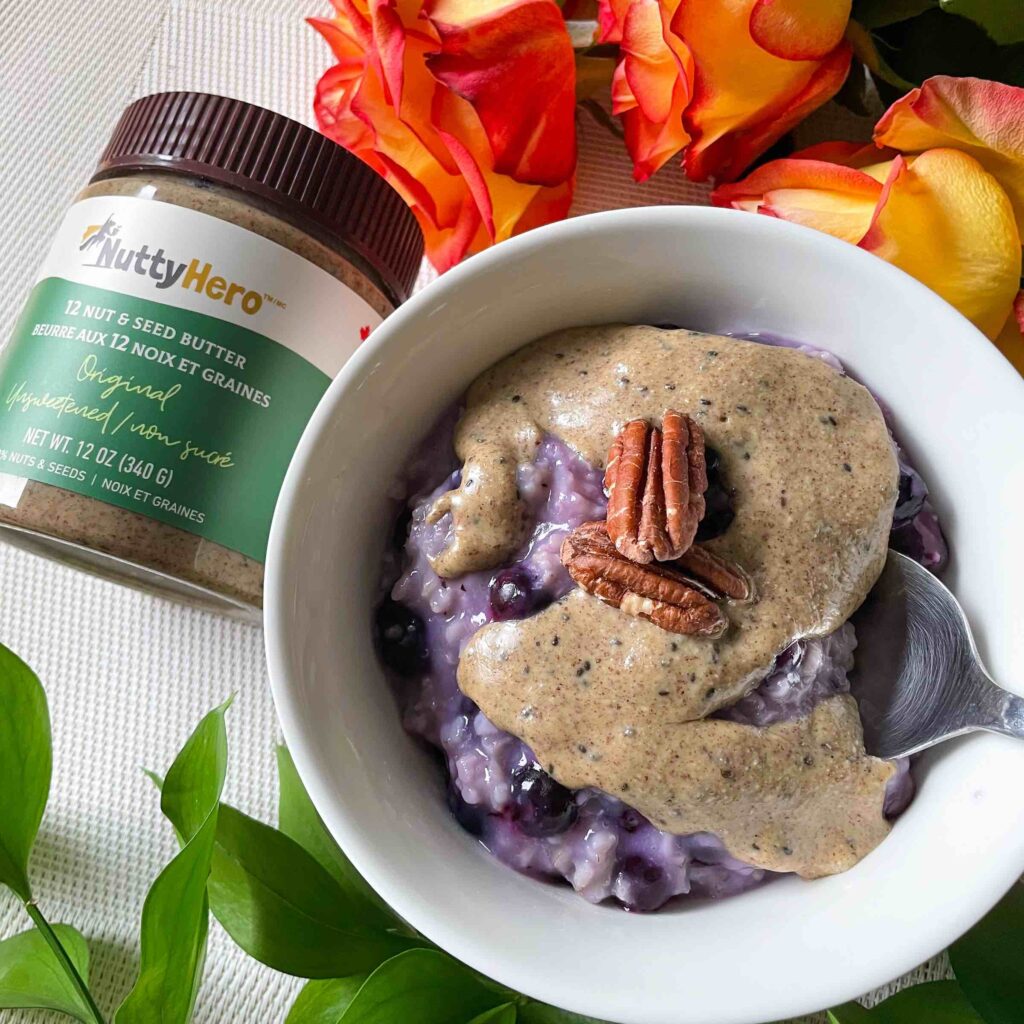 ---
Bennett's Apples & Cider – Cider Donuts
An amazing aroma lingers in the air at Bennett's Apples & Cider and it could be any one of their plethora of baked goods, ciders, or apples and produce. But we think it's likely to be the sweet smell of fried cinnamon from their famous apple cider donuts. You can watch these delicious morsels being made daily in the shop, which are fried to perfection and covered in a hearty sprinkling of cinnamon sugar. It's the ultimate treat on a cool day!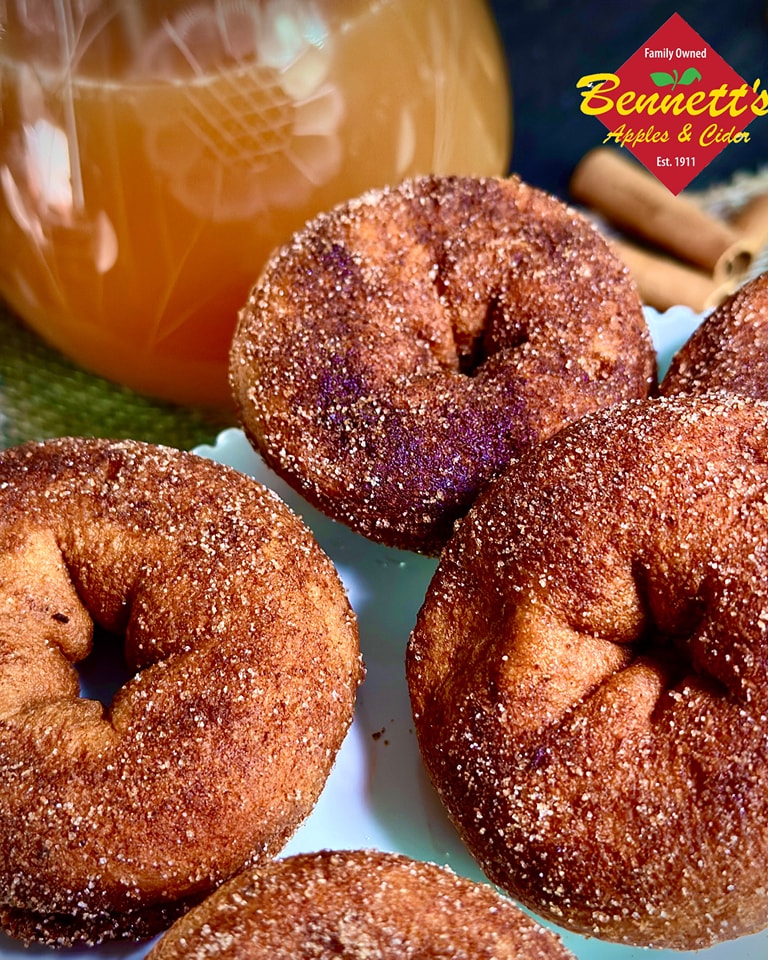 ---
Hotti Biscotti
You can't have a holiday party in Hamilton without the addition of Hotti Biscotti! A community favourite since that first shop opened in 2011, owner Debby Stroud prides herself on creating deliciously soft biscotti from scratch. If the texture is not enough to draw you in, the toppings will, with all sorts of divine flavours like Skor, toasted coconut almond, vegan banana pecan, vanilla birthday cake and more.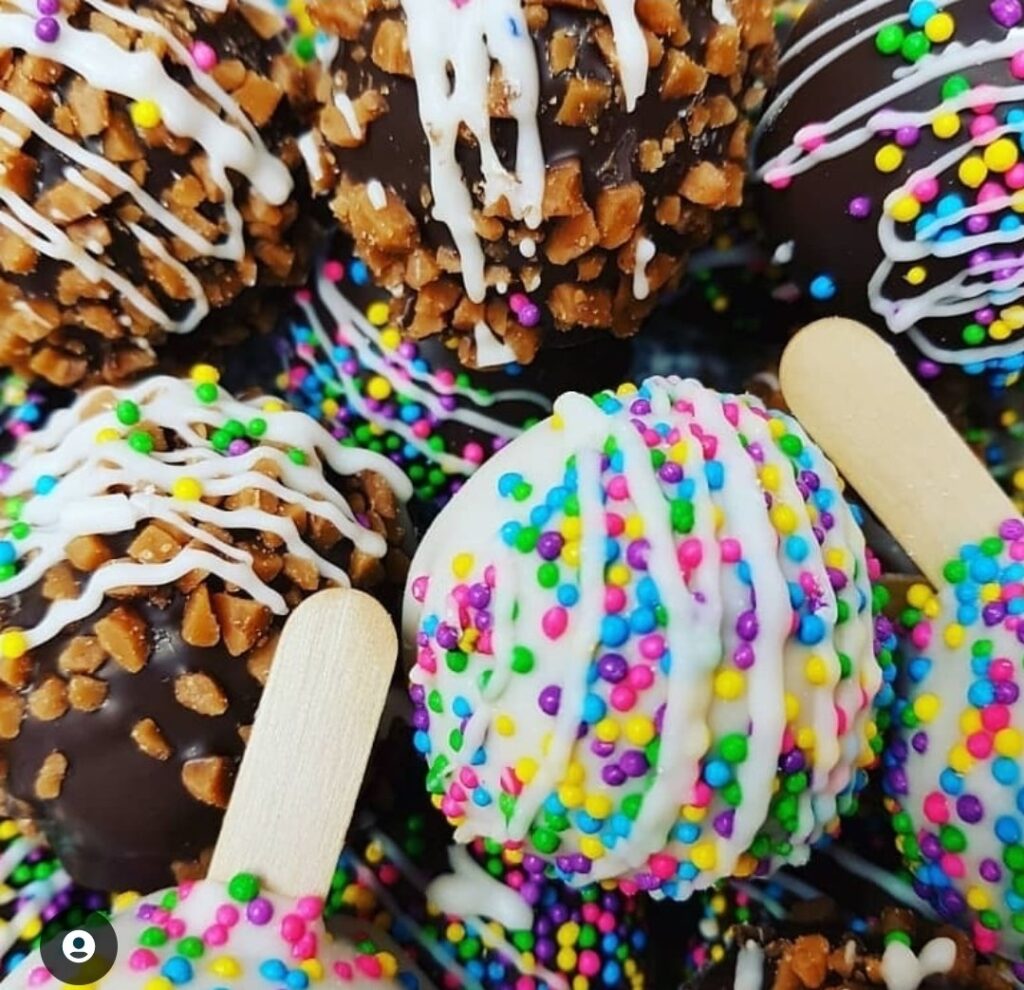 ---
Casa Piñata
New to the Hamilton food scene is Casa Piñata. These makers of zero per cent alcohol beverages make it even easier to be inclusive of everyone at your holiday parties – taking the stress out of planning the drinks menu. Enjoy Mexican-inspired mocktails such as tepache (a fermented beverage made from the peel and the rind of pineapples), paloma (traditionally made with tequila), and shrubs (concentrated syrups made from raw fruits, sugar and vinegar). Stay tuned to their social media as they often come out with seasonal specialties!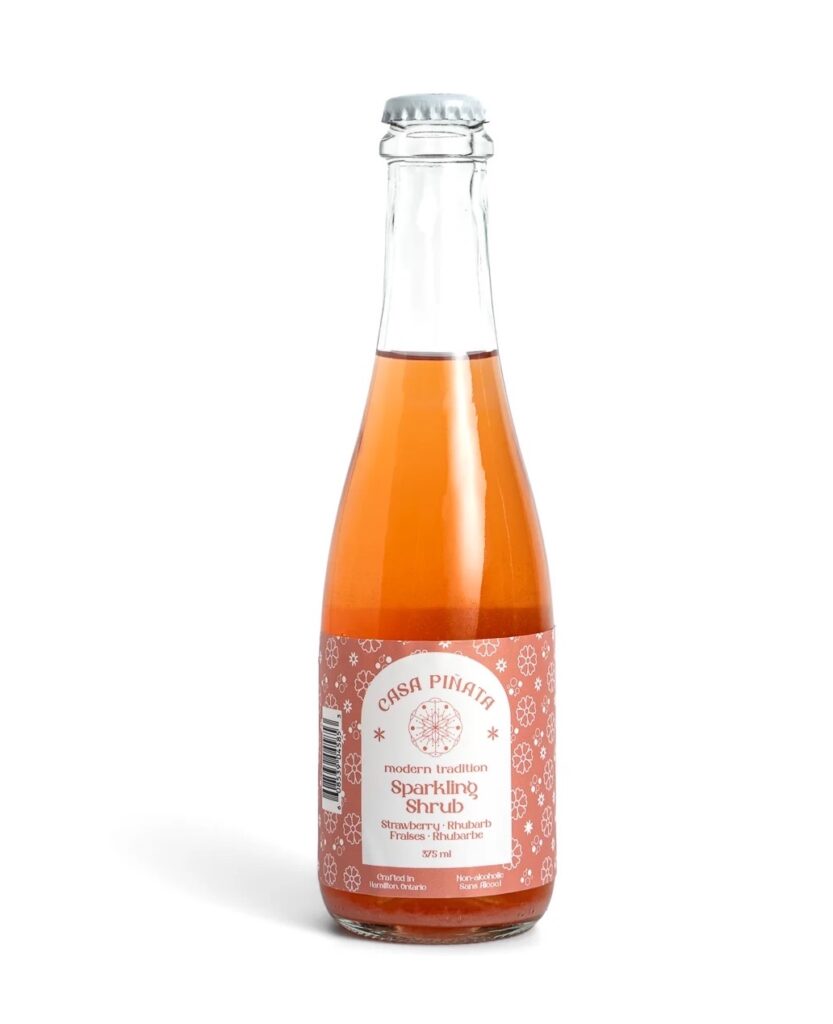 ---
Venetian Meats
A staple in Hamilton since 1954, Venetian Meats is almost synonymous with the Hamilton food-producer scene. Venetian Meats creates Italian dry-cured meats using traditional methods and recipes passed down through the generations. Expanding from a small garage in the early years into a large facility servicing Canada and the United States, Venetian does not take shortcuts on its original recipes. Popular items include the pepperettes, lonza and soppressatta.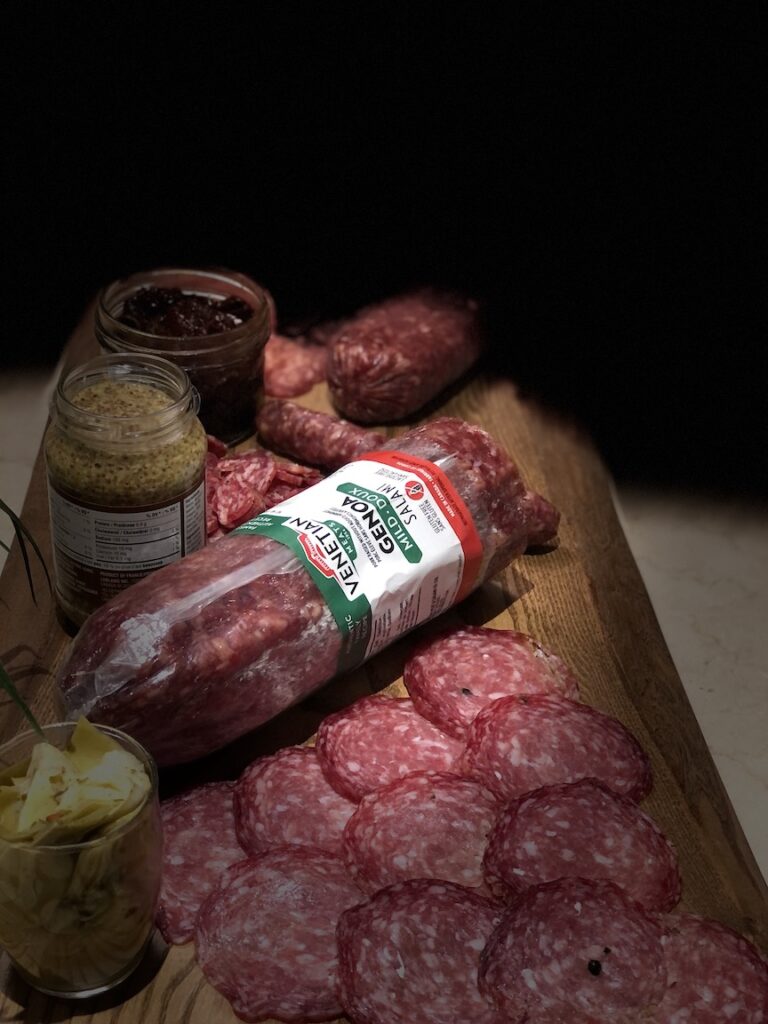 ---
Singers Caesar Mix
Caesars and Canada go together and they are considered our country's national cocktail. Singers, made locally, helps make your Caesar-making at home extra simple with its flavoured Caesar drink mixes. You can choose from four flavours of Singers: mildly spiced, vegan, smokin' or spicy, plus they have no gluten and are lower in sodium than the competitors. These mixes are a perfect gift for the Caesar lover in your life!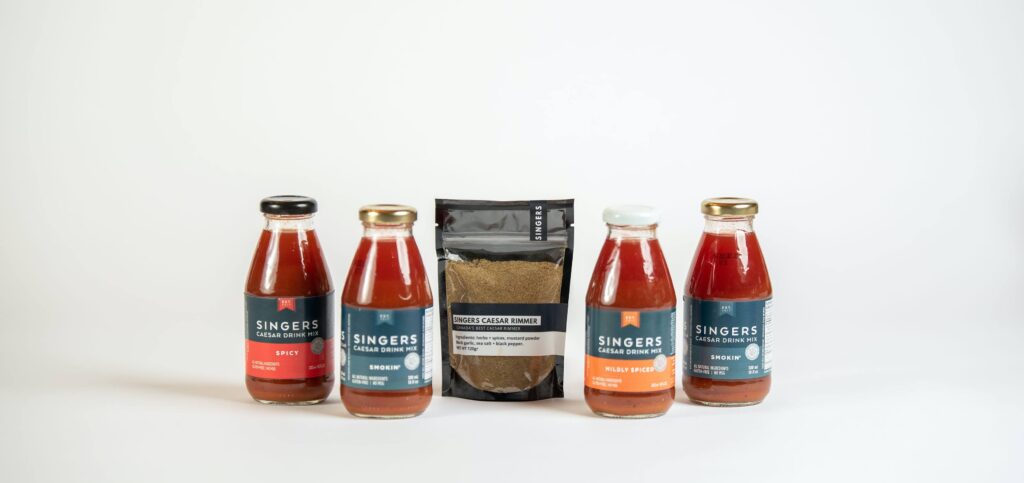 ---
JC's Hot - Pepper Sauce
JC's Hot not only produces its popular hot sauce and hot pepper jelly line, it also grows all the peppers for its product. From the spiciest scovilles to the lower end of the heat scale, if you are a pepper fiend, JC's Hot surely has something for you. At its pepper sale – only open seasonally, but available through order – you will find pepper plants for sale, along with the hot sauce line. Flavours include mixed scorpion, mixed ghost, and mixed pepper. These pepper sauces are not for the faint of heart but, boy, are they delicious!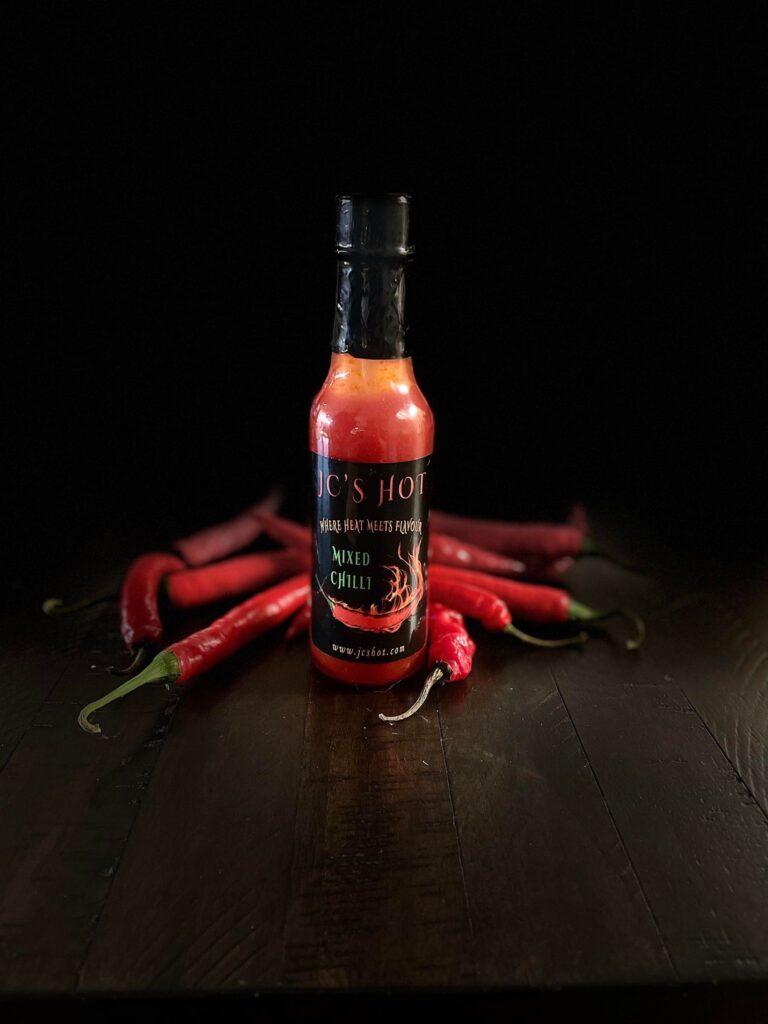 ---
Twisted Tomato – Flavoured Ketchup
Twisted Tomato, based out of Stoney Creek, has taken the classic beloved condiment and added its own special twist. Creating unique blends of its own ketchup in a variety of flavours, Twisted has been able to create a new specialty that is perfect for adding to all of your ketchup-required dishes. The line includes flavours such as dill pickle, maple bacon, Canadian whiskey and bourbon caramel.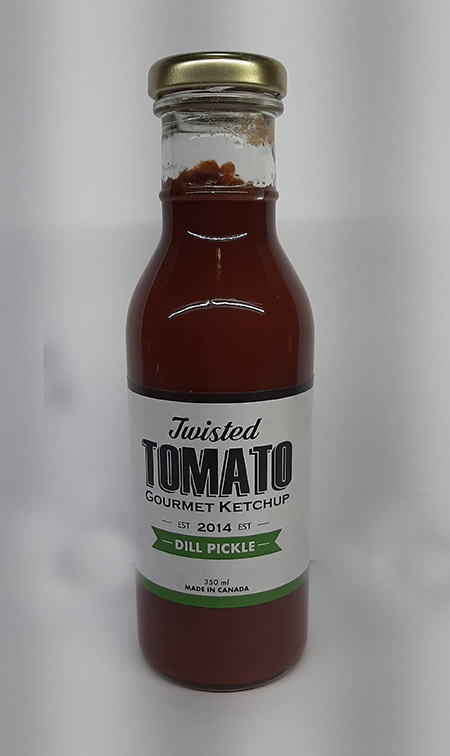 ---