To mark the National Day for Truth and Reconciliation,

 Beckett Fine Art exhibit Respect features the art of Arthur Shilling, Tom Wilson, Kyle Joedicke, and many others.
Each year, Sept. 30 marks the National Day for Truth and Reconciliation. The day honours the children who never returned home and survivors of residential schools, as well as their families and communities. Public commemoration of the tragic and painful history and ongoing impacts of residential schools is a vital component of the reconciliation process. One such example of local commemoration is taking place at Beckett Fine Art, the Hamilton-based gallery that has been a supporter of the region's art community for more than six decades and is now calling 196 Locke St. S. home.
Respect is a rare exhibit of historic and contemporary Indigenous art to mark the National Day for Truth and Reconciliation and features Indigenous artists, two of whom have strong Hamilton connections: Mohawk Tom Wilson and Six Nations' Kyle Joedicke. Wilson is a local legend who needs no introduction, while Joedicke is making his mark in the Hamilton art scene. Fittingly, both Wilson and Joedicke are featured in the launch issue of HAMILTON CITY Magazine – read the Wilson article here and read the Joedicke feature here.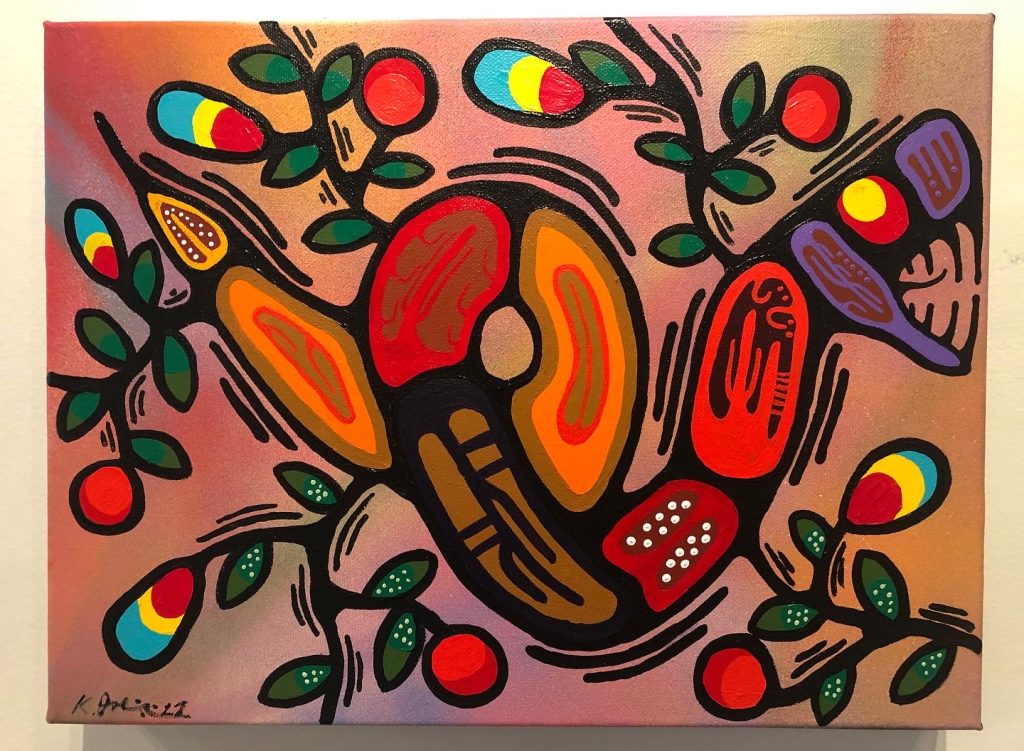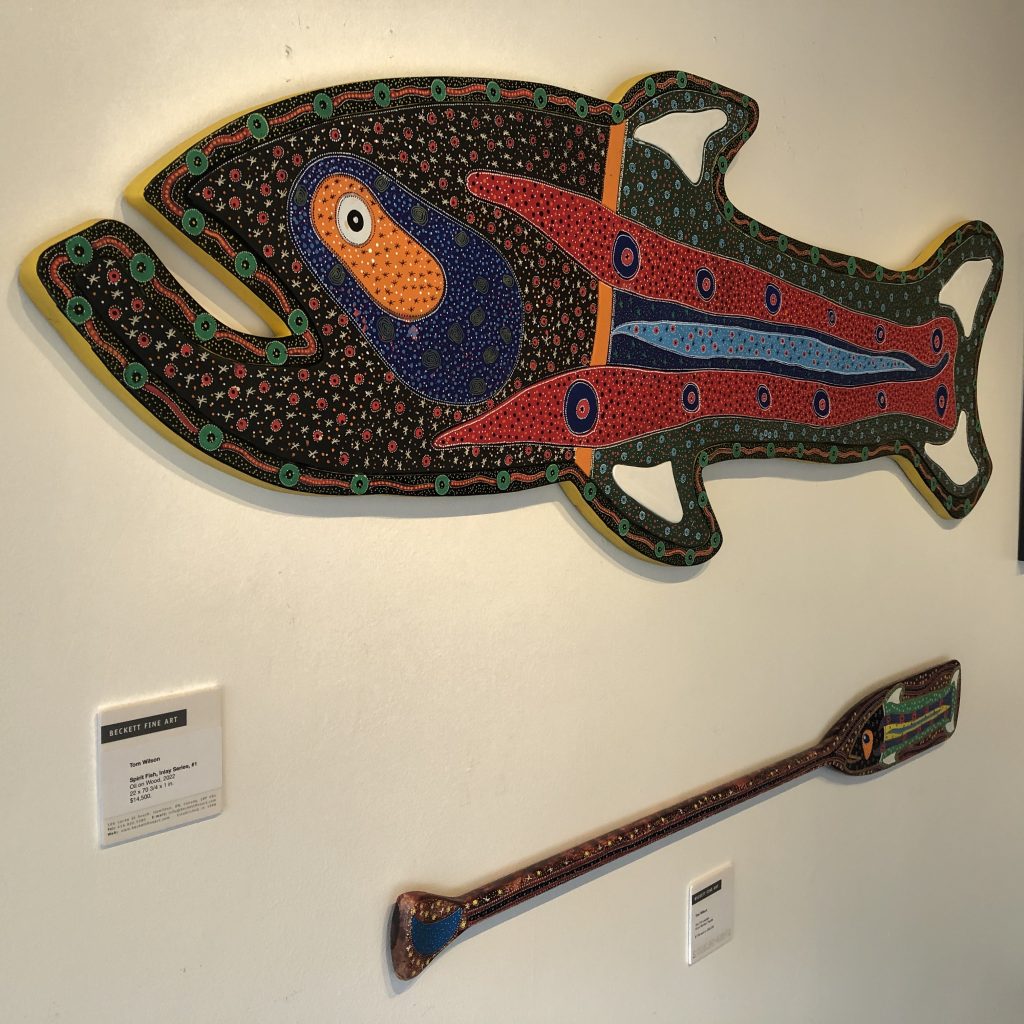 Respect also features the work of Arthur Shilling. Although Shilling passed away in 1986, Beckett Fine Art has represented the beloved artist since 1975.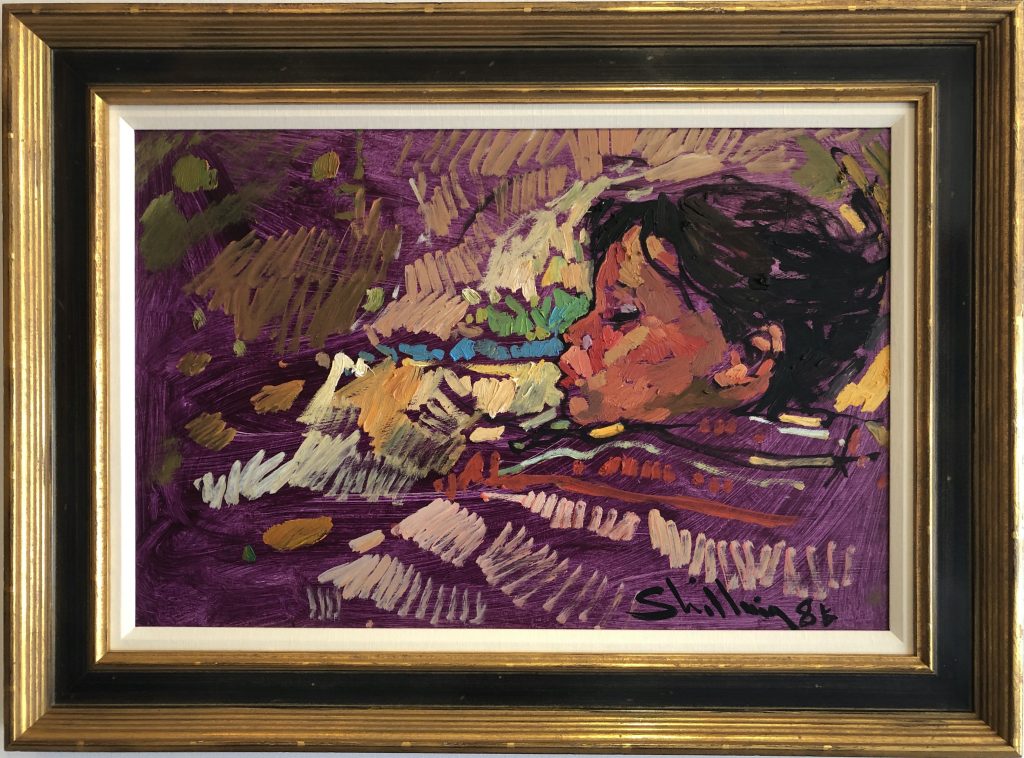 For Beckett Fine Art's Tom Beckett, curating an exhibit such as Respect was a natural progression, born from a decades-long appreciation of Indigenous art. "Since I was a young child, Indigenous art has been celebrated in my family," explained Beckett. "It is my life-long appreciation of Indigenous culture and art that brings this very special curated collection to our Hamilton gallery."
Here's what you need to know about three of the featured artists showcased at Respect, which runs from Sept. 30 until Oct.15:
Arthur Shilling
Arthur Shilling's paintings hang in the Art Gallery of Ontario and the McMichael Collection: a recognition of the importance of his work. Born in 1941 in Rama, near Orillia to Ojibwa parents, Shilling attended the Mohawk Institute Residential school in Brantford. Much of his work depicts people, landscapes and life in his community, often in a broad impressionist style on the Rama Reserve where he died in 1986.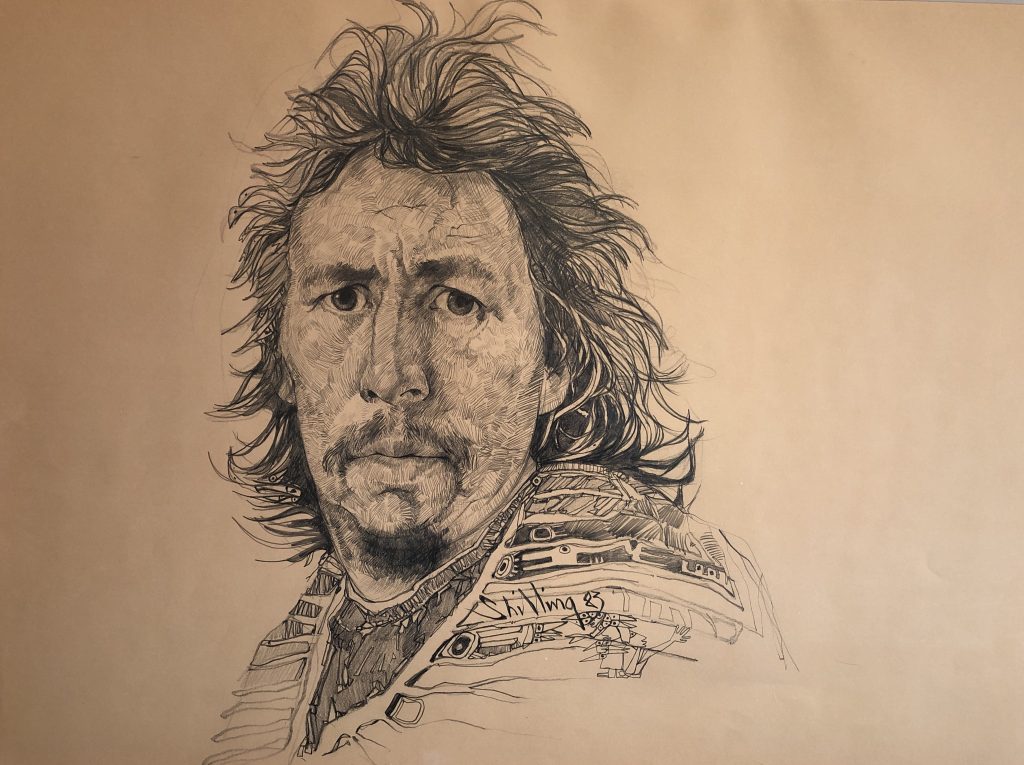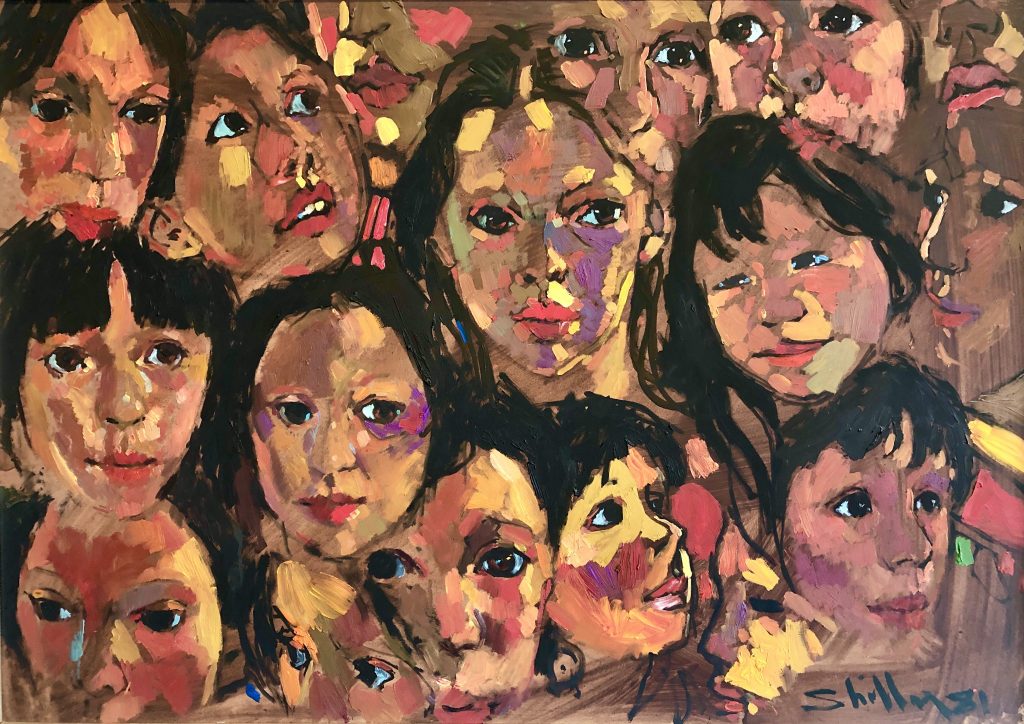 Tom Wilson
Tom Wilson is the best-selling author of Beautiful Scars, which has been made into a documentary, as well as a Juno Award-winning musician. Nine years ago, it was revealed to Wilson that he was adopted, and that his birth parents were Indigenous – Mohawk. His art has shown in galleries in New York, Vancouver, Toronto and his paintings now hang among Indigenous works from Norval Morrisseau and Christi Belcourt. The singer/songwriter/author/artist lives in Hamilton and is currently touring North America, working on a play and writing a second book.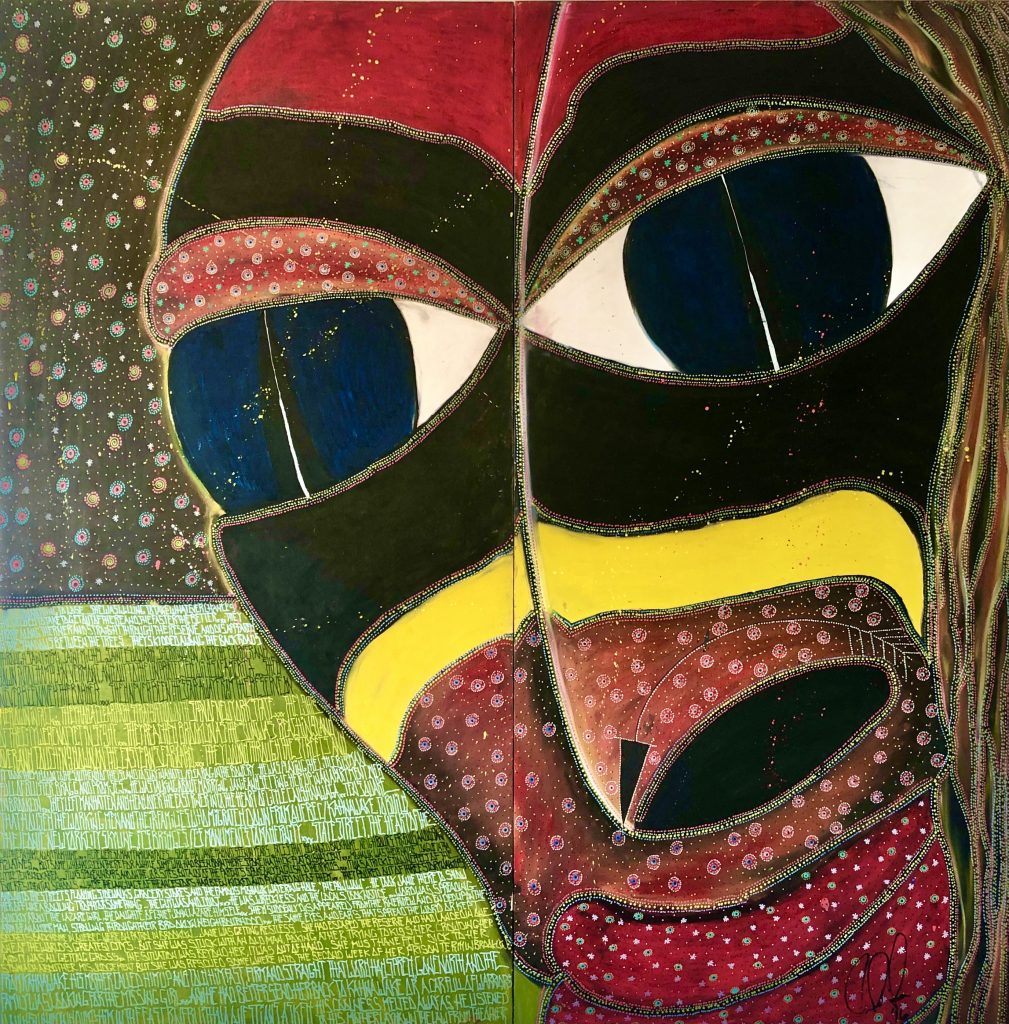 Kyle Joedicke
Kyle Joedicke from Six Nations has been pursuing his art since his teen years as a graffiti artist: an explosive, creative artistic expression. His multiple large-scale murals in Hamilton are embedded with Indigenous stories and teachings. More recently, while continuing his large-scale murals, Joedicke has turned to creating unique smaller canvases that combine his graffiti style with images from his deep Indigenous culture.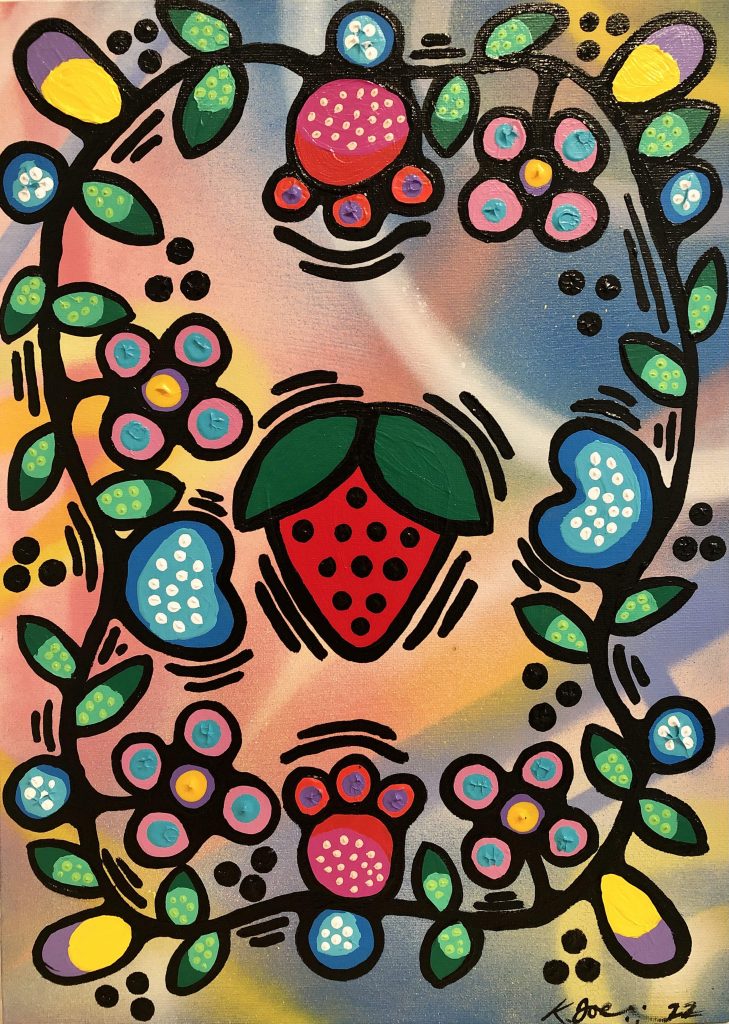 Other artists featured in Respect include Norval Morrisseau, Joseph Jacobs, David General, Vince Bomberry, Carl Beam, David Neel and Travis Shilling. Visit beckettfineart.com for more information.