The annual Christmas party at Dofasco – once the biggest indoor employee holiday event in the Commonwealth – 

is a Hamilton tradition 85 years in the making

. 

And it's now making its return after a two-year pause. 
Back in the mid-'60s, siblings Jim and Elaine Stewart arrived at their first-ever Dofasco Christmas party and were greeted with a handshake from Frank Sherman. Jim recalls the company president as a tall man wearing a suit and bowtie. But Elaine was awestruck by something much taller. "That huge Christmas tree as you walked in, it was just indescribable," she says. "As a child, it was quite magical."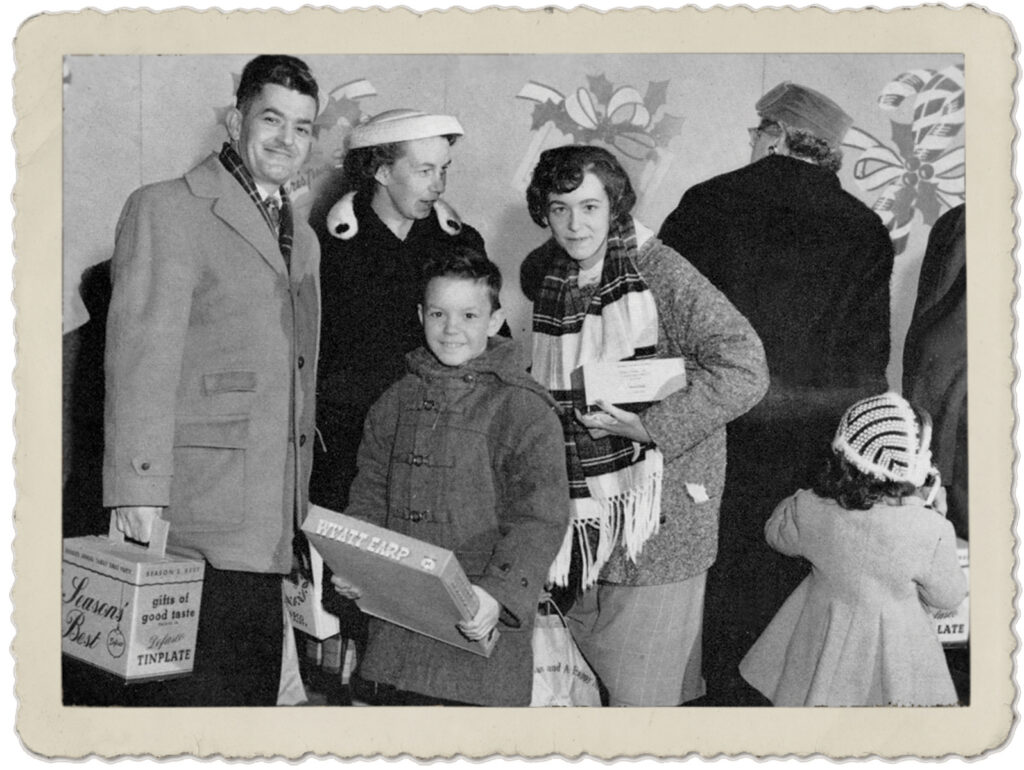 Jim's favourite part was choosing a gift like a board game or model airplane. He says every family also received "Christmas packs" that were exciting to open at home to discover candy, tinned fruit, and more.
During that era, Dofasco was known for hosting the biggest indoor employee Christmas party in the Commonwealth. Attendance numbers were estimated at 25,000 but the peak was over 38,000 during the 1970s when the company had 12,000 employees.
The grand event has been wowing children since it started in 1937 just as the Great Depression was coming to an end. It was an occasion for management to show their gratitude for the employees' hard work and over many decades, it became a legendary tradition.
The first party and many more were held in the plant, sometimes in a brand new and still-empty area that was transformed into a holiday wonderland. But parts of the active production line could be used, too. One year, the massive coil unit was chosen as the venue. Teams of people worked like super-efficient elves to remove the many coils of steel, scrub the area clean, decorate, and set up the party, all in record time. And the day after the party, the unit was back in normal production mode.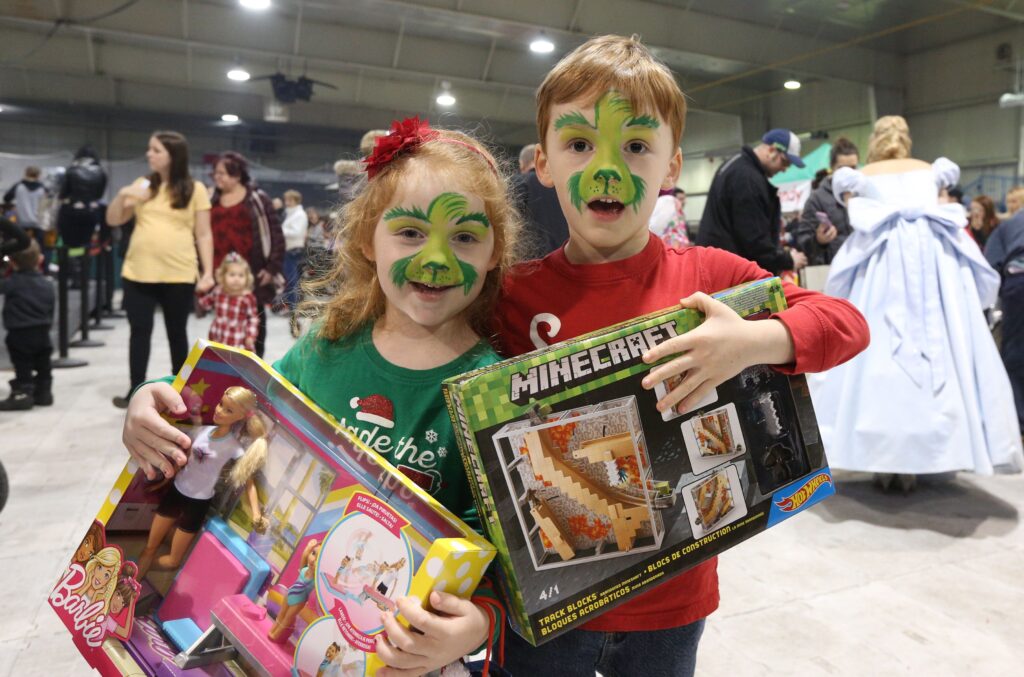 For a few years, the celebration was moved from the plant over to Copps Coliseum in downtown Hamilton. Eventually the venue became, and still is, the company's F.H. Sherman Recreation and Learning Centre, built on the Stoney Creek Mountain in 1978.
Now known as ArcelorMittal Dofasco, the number of employees is down to about 5,000 but with families plus retirees, this is still a huge party. The centre's two arenas, large gymnasium, and the lobby are needed to fit everyone in. Starting in the springtime, it takes a lot of planning to get everything right. Marie Verdun, director of communications and sustainable development, says that both new employees and those with long service generously volunteer their time every year.
Click here to check out the magic
While the parties of earlier eras gave a walk-through experience, an amazing variety of activities were added over time. A visit with Santa has always been popular and other features, like dancing elephants, acrobats, magicians, face painting, musicians, and storytellers, have also been much enjoyed. Employees go home with a souvenir and, for the last 25 years, a custom-designed nutcracker tree ornament, too.
The pandemic caused a cancellation of the party in 2020 and 2021 but the Dofasco elves worked hard and got presents out to families anyway. There is plenty of excitement about the party's return in 2022 – the 86th edition of what is known as the largest and longest-running corporate party in the region. On the Sunday before Christmas, 9,000 guests are expected and 3,000 are children who will receive a gift if they're up to age 13.
And the big numbers don't stop there – imagine 55,000 candies, 8,000 nutcracker ornaments, and 85 performers. While all the activity is great, Verdun says it is being together that is most special. "It's a chance for people to gather and be together as the big Dofasco family that we are," she says. "We can say a big thank you to everyone for a job well done and count our blessings, too."
Christmas at Dofasco 2018 and 2019
Dofasco Christmas parties through the years