Sinfonia Ancaster's concert on March 10 draws on the 

songs of whales from the depths of the ocean and the calls of birds from the Arctic

.
Nature is a powerful thing, especially in the hands of an orchestra.
Sinfonia Ancaster presents Forces of Nature on March 10 and will be "sounding the depths and scaling the heights of the concert experience" with two very different pieces, both of which use nature as their sources of inspiration.
"Songs from the Deep" by Juhi Bansal, making its Canadian premiere with the Sinfonia Ancaster performance, will draw you into a briny world of ocean currents and underwater weightlessness. Inspired by an experience she had of hearing humpback whale songs while diving, Bansal's piece pays homage to the ocean in an immersive soundscape of water, movement, current and flow, changing colours and shifting light.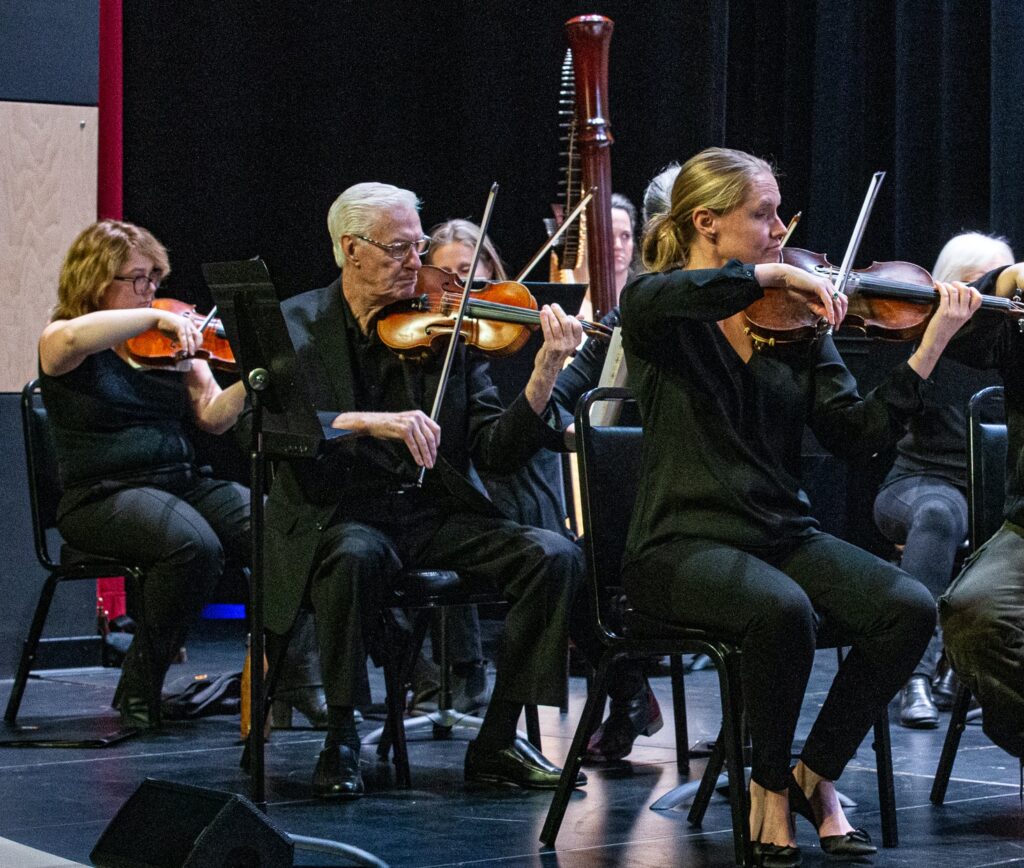 The Washington Post said Bansal is "changing the sound of classical music" and recently placed Bansal No. 2 on its list of 23 composers to watch in 2023.
"The music includes spatial and immersive sound elements that surround the audience with the feeling of rapidly moving water melodies using Indian ornamentation and timbres to evoke the organic, fluid nature of whale song," said The Washington Post review.
Sinfonia will travel from the sea to the air for Einojuhani Rautavaara's "Cantus Arcticus," subtitled a Concerto for Birds and Orchestra. In 1972, the Finnish composer traveled to the Arctic and made a number of field recordings of birds. He was so inspired by their songs he composed an orchestral work that integrated those recordings with the sounds of a live orchestra. Each of the work's three movements features the call of a different type of bird – shore larks, bog birds, and trumpeter swans – while woodwind instruments swirl and swoop above expansive and achingly beautiful string melodies.
"The result is transcendent. This piece must be experienced live for listeners to enjoy its full effect," says a Sinfonia press release.
The second half of the concert features two C major symphonies. One is for strings only by CPE Bach and the other, the celebrated first symphony of a young Ludwig van Beethoven.
Says Sinfonia: "This work did raise eyebrows in its day with its unconventional introduction, with his liberating use of the timpani as an independent instrument, and with his playful and surprising outbursts of energy. His later symphonies would further break ground, but his First already reveals the Force of Nature Beethoven would become."
Sinfonia Ancaster performs in the 470-seat state-of-the-art Peller Hall in the Ancaster Memorial Arts Centre.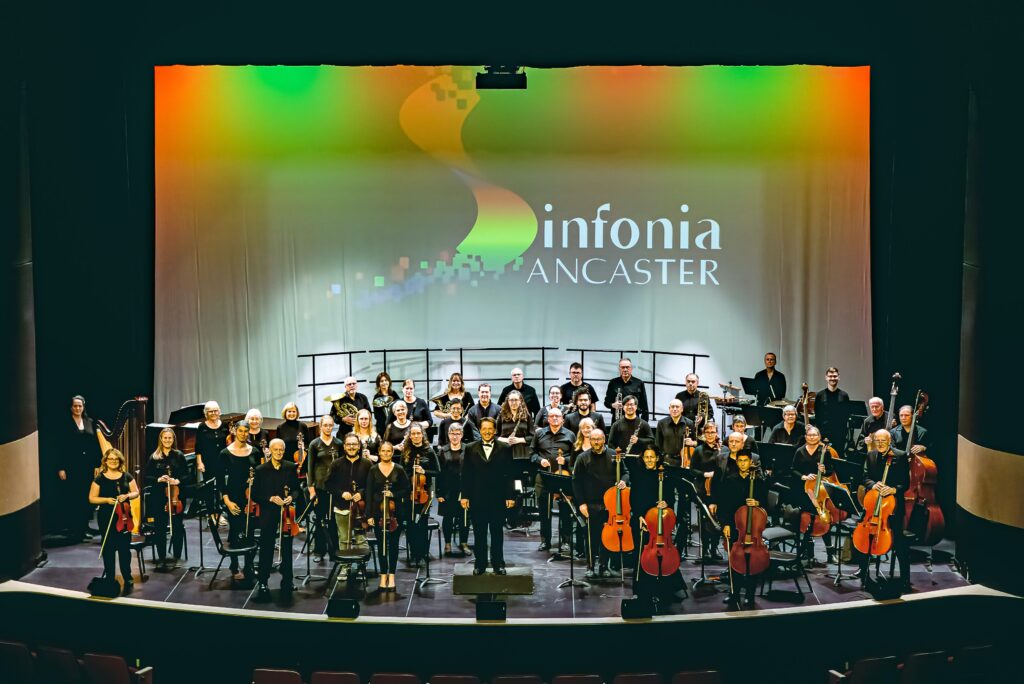 A previous review of Sinfonia Ancaster's season-opener A Grand Night in October published by HAMILTON CITY Magazine said: "Nothing in the performance (aside from many on stage charmingly waving to friends and family as they filled the hall pre-concert) would ever gave away the fact that the vast majority of Sinfonia Ancaster's members are amateur musicians.
"The orchestra is polished, ambitious and its members clearly relish the chance to perform. The audience rewarded their talented efforts with a standing ovation both before and after an encore."
Sinfonia Ancaster's roots go back to 2006 when it was formed as part of Redeemer University's instrumental music program. When that program ended nine years later, a number of musicians and supporters banded together to forge a new future as a community-based orchestra under the Ancaster Society of the Performing Arts.
Now under the leadership of music director Jeffrey Pollock, Sinfonia Ancaster has a mandate to provide opportunities for amateur orchestral musicians to perform and grow their musical skills. The 42-member ensemble includes eight professional musicians who lead each section and act as coaches to other players.
The orchestra's repertoire includes classical, contemporary and popular orchestral pieces with and features soloists and choral works.
Admission to Forces of Nature is $25 for adults, $20 seniors, and $15 for children under 14. Tickets can be purchased online, through the box office at the Ancaster Memorial Arts Centre (905-304-3232) or in person at the door (cash or credit card).