The municipal election saw the welcome winds of change swirl through a fractious city hall, but as 

Ryan McGreal points out, the new faces at the council table will have their work cut out for them.




Andrea Horwath will be the first woman to serve as mayor of the city of Hamilton. The former Ward 2 councillor, Hamilton MPP and Ontario NDP leader ran on a vision of safe streets, clean industry, affordable housing and transparent government.
Given Horwath's huge name recognition, the election was hers to lose. But a late entry, lacklustre campaign with few policy details, and cringe-worthy messaging gaffes left the final tally much closer than I expected. Horwath received 41.7 per cent of the vote, just edging challenger Keanin Loomis, who received 40.5 per cent.
Loomis started far behind in name recognition but rolled out a detailed platform and campaigned extensively, sticking mainly to positive messaging. Yet his political inexperience proved costly, as when he mused about getting the City out of public housing before backtracking the next day when it blew up on him.
After a mid-October poll suggested his supporters skewed older, wealthier and suburban, Loomis reversed his promise to phase out area rating for transit, the amalgamation-era policy that locks in lower transit service levels and tax rates in the former suburbs. That undermined his other pledge to boost city-wide transit. It's unclear whether this helped or hurt the Loomis campaign, but he ended up falling just short of victory.
Let me be clear: the sense that this was a change election was not just your imagination.
Former mayor Bob Bratina finished a distant third with just 12 per cent. Despite name recognition and political history, Bratina was essentially a non-serious candidate with a napkin-sketch platform and a communications program pushing absurd right-wing dog whistles.
But though the mayoral contest undoubtedly commands the most attention, the mayor is just one vote (for now – Hamilton might end up with a new "strong mayor" system, though nothing concrete has been announced by the Ford government at press time) and there was real excitement in the ward councillor races.
Let me be clear: the sense that this was a change election was not just your imagination.
Incumbency confers an enormous structural advantage to the candidate seeking re-election, and this vote saw an unprecedented three upset defeats.
In Ward 2 (downtown Hamilton), three-term incumbent Jason Farr finished a distant second to upstart challenger Cameron Kroetsch, a community organizer and LGBTQ activist who ran an extraordinary campaign centred around restoring public trust, responsive government, affordable housing and environmental stewardship.
In Ward 10 (Stoney Creek), five-term incumbent Maria Pearson was a devastating third-place loser, finishing behind both winner Jeff Beattie, a local business owner and community advocate, and second-place finisher Louie Milojevic. Pearson's margins of victory had been shrinking steadily the past few election cycles, so it wasn't a huge surprise to see her finally lose.
In Ward 13 (Dundas), two-term incumbent Arlene VanderBeek – herself the anointed successor to previous incumbent Russ Powers – lost to Alex Wilson, a climate justice activist who was previously legislative assistant to MPP Sandy Shaw. Wilson received an impressive 58 per cent of the vote in the two-candidate race.
Of course, several other long-term incumbents decided to retire themselves rather than risk getting turfed by the voters.
In all, while the tide of change was not categorical, it radically transformed the dynamics that will drive council decisions over the next four years.
In Ward 4 (east Hamilton), left open by Sam Merulla, business development professional Tammy Hwang succeeded in a crowded field of 11 candidates, beating ATU Local 107 president Eric Tuck – who came in second place – and former school board trustee Alex Johnstone in third. Hwang ran on a progressive platform of safe, inclusive streets, small-business development, green industry and affordable housing.
Ward 5 (east of Red Hill) opened when incumbent Chad Collins made the jump to federal politics. His chosen successor, Matt Francis, took his place with 44 per cent of the vote, beating second-place finisher Lynda Lukasik, executive director of Environment Hamilton. A former city employee, Francis co-ordinated Collins' federal election campaign and his platform continues Collins' emphasis on low taxes, anti-LRT fearmongering and opposition to "over-development."
In Ward 11 (Glanbrook), vacated by incumbent Brenda Johnson, Mark Tadeson eked out a narrow victory over second-place finisher Nick Lauwers with a platform emphasizing congeniality and supporting a firm urban boundary to protect farmland, but opposing the ending of area rating for transit. Tadeson has indicated he could live with a compromise in which rural residents continue to pay no transit levy.
Ward 12 (Ancaster) incumbent Lloyd Ferguson took the seat over from his brother Murray in 2006, and when he decided to retire, he endorsed the like-minded Chuck Alkerton, a retired city facilities operation manager, to replace him. Thankfully, Ancaster voters had a different idea and decisively elected Craig Cassar, who campaigned on an environmental platform emphasizing expanded transit, traffic calming and improved cycling facilities.
In Ward 14 (west Mountain), vacated by the belligerent Terry Whitehead, former PC candidate Mike Spadafora barely edged past community antiracism activist Kojo Damptey, winning by just 79 votes. Spadafora's priorities are low taxes, infrastructure repair and road safety.
With Judi Partridge stepping down in Ward 15 (Flamborough), former Waterdown mayor and Liberal minister Ted McMeekin won handily against second-place finisher Zobia Jawed. Calling himself a "progressive pragmatist," McMeekin ran on a platform emphasizing climate resilience, agri-business development, evidence-based policy and personal decency.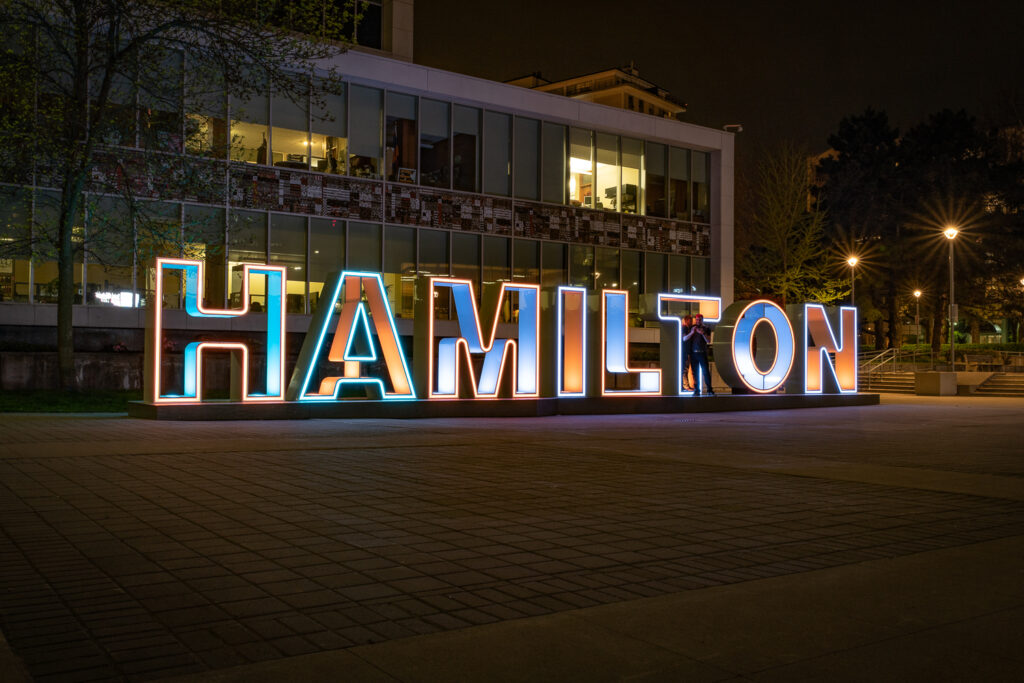 This was a change election, but not every seat turned over. In wards 1 (west Hamilton), 3 (Hamilton centre) and 8 (west/central Mountain), first-term incumbents Maureen Wilson, Nrinder Nann and John-Paul Danko decisively retained their seats. The closest race was Ward 3, where Nann defended her position against challenger Walter Furlan, who ran on a contentious platform decrying the concentration of social services and encampments.
Yet, far from being members of the "old guard," these three councillors represent the tip of the spear of change and renewal. They must be cheering the addition of several new, progressive faces around the council table after a frustrating first term in which the incumbents routinely closed ranks against their efforts to change how municipal politics is done.
In Ward 7 (central Mountain), conservative first-term councillor Esther Pauls barely held her seat against former Ward 7 councillor Scott Duvall, who also did a stint as NDP MP for Hamilton Mountain. Pauls won by just 217 votes in the two-candidate race.
In her first term, Pauls often struggled to imagine the circumstances of people with different lived experiences than her. One particularly cringeworthy example was when she opposed the provision of menstrual products because "a woman is always prepared."
In Ward 6 (east Mountain), forever councillor Tom Jackson was re-elected handily to his 11th term, having served since 1988, a time when councillors were still called "aldermen." Jackson has built a career out of top-notch retail politics, combined with assiduously avoiding taking a firm stand on anything controversial. This is the representative who regularly demanded an "off-ramp" for the city's LRT project, a mixed metaphor that says a lot in itself.
In all, while the tide of change was not categorical, it radically transformed the dynamics that will drive council decisions over the next four years. It is hard to overstate the impact that the departure of Farr, Merulla, Collins, Ferguson, Whitehead and Partridge will have on both policy and decorum.
Meanwhile, the addition of Kroetsch, Hwang, Beattie, Tadeson, Cassar, Alex Wilson and McMeekin is sure to shift the centre of gravity in ways that will ripple outward for years.
This council will have to tackle some serious issues: addressing the city's severe lack of affordable housing, shepherding intensification within the urban boundary, managing the impacts of LRT construction, plus the Red Hill Valley Parkway inquiry and ongoing fallout from the sewage leak into Chedoke Creek – to name but a few.
And there may be very little time for a honeymoon. On Oct. 20, Danko boldly announced on Twitter that if re-elected, he would immediately seek to eliminate area rating for transit in the 2023 budget, instead of phasing the change in over several years.
Area rating was supposed to be a temporary stopgap, but successive councils have put off dealing with it since amalgamation in 2001 and it has crippled the city's capacity to plan citywide transit in a coherent way. As a result, there has been almost no progress in phasing it out and almost no expansion of transit in underserved area-rated communities.
Danko's attempt to tear off the Band-Aid will be an early stress test of how this new council works together. In replying to Danko, McMeekin cautioned that he "will have one hell of a fight on (his) hands" with this "arrogant bully approach" and suggested that a phased approach that delivers transit improvements in tandem with rate changes makes more sense.
This approach is consistent with Mayor-elect Horwath, who argued that any change to transit rates needs to happen "in tandem" with service improvements. This will be the first serious test of her ability to unify council around a workable solution to a longstanding challenge.
Ryan McGreal is a web programmer, consultant, writer, editor and self-described troublemaker. He served as founder and editor of Raise the Hammer, an online magazine dedicated to sustainable urban revitalization in Hamilton. He is also a founding member of Hamilton Light Rail, a community group dedicated to bringing light rail transit to Hamilton. His personal website is Quandy Factory.